English
Potato News from Bangladesh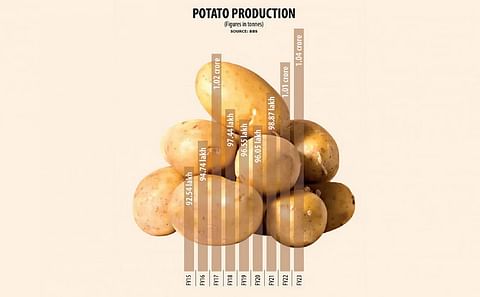 Bangladesh Government reports record potato production, yet prices are going up
September 01, 2023
Potato prices in Bangladesh are soaring even though farmers this year grew a record 1.04 crore tonnes, cutting the buying power of consumers, especially fixed and low-income people already battered by sustained high inflation.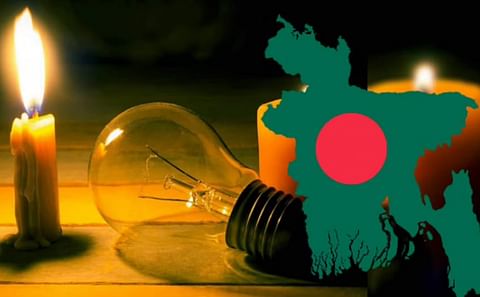 Patchy power in Bangladesh pushes up potato prices
June 18, 2023
Frequent power outages in Bangladesh are driving up the costs of potato storage, ultimately burdening people already struggling with escalating prices of essential food items.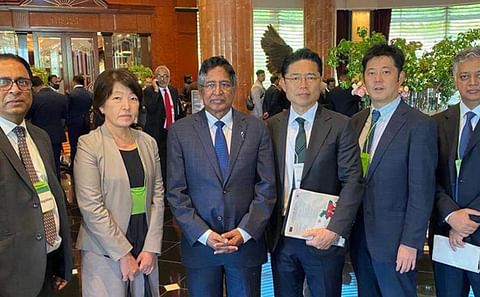 Bangladesh to export potatoes to Japan
May 04, 2023
A Japanese company has expressed interest to import potatoes from Bangladesh, said Agriculture Minister Dr Abdur Razzaque. The minister said this while addressing a program at Westin Hotel in Tokyo on Thursday (April 27).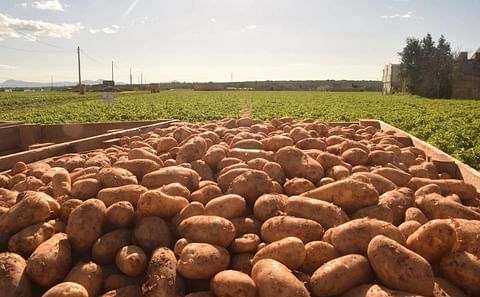 Bangladesh to resume potato export to Russia
April 10, 2023
State-run Bangladesh Agricultural Development Corporation and private entity National Group Russia for Potato Export are expected to sign a memorandum of understanding today over the export of potato from Bangladesh to Russia.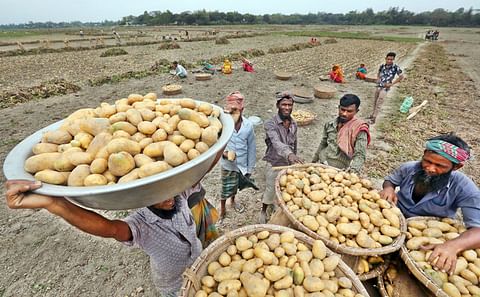 Growing international demand for potatoes from Bangladesh
March 24, 2023
Potato exports from Bangladeshi farmers supported by the Food and Agriculture Organization of the United Nations (FAO) continue to grow, as producers came together recently to celebrate another year of success.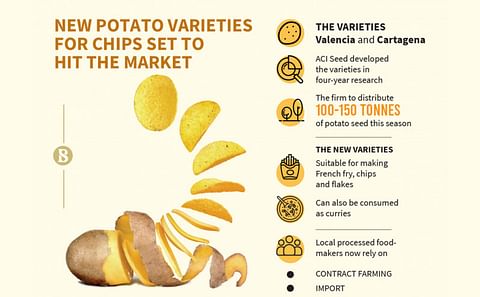 New potato varieties in Bangladesh for Chips and French fries: Valencia and Cartagena
October 25, 2022
Two potato varieties developed by the private firm ACI Seed are set to hit the seed potato market of Bangladesh next season, enabling farmers to produce industrial-grade potatoes that can be used for making ready-to-eat snacks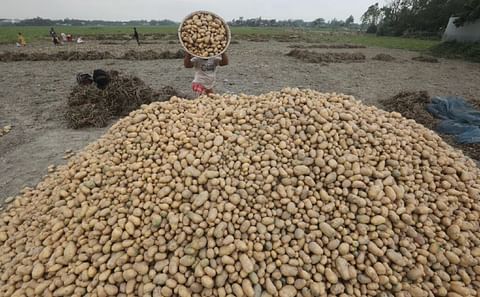 The Bangladesh Cold Storage Association (BCSA) suggests a subsidy per kg of potato stored
October 04, 2021
The annual demand for potatoes in Bangladesh is about 9 million tons. The Bangladesh Cold Storage Association (BCSA) urged the government to provide a BDT 9 (USD 0.11) subsidy per kilogram of potato stored in various cold storages in the country.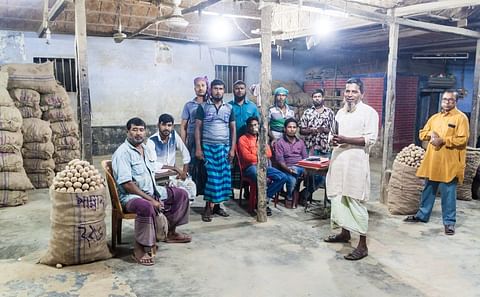 Facing excess potatoes, Govt of Bangladesh plans to support both export and potato processing
September 06, 2021
Facing excess potatoes, the government of Bangladesh has decided to provide all sorts of support for both export and processing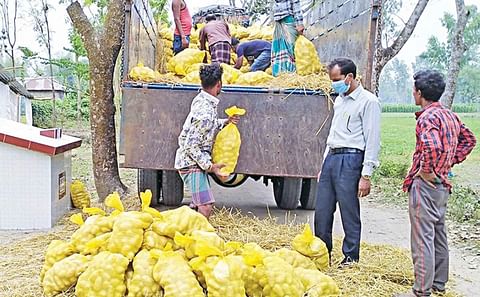 Bangladesh Agricultural Corporation (BADC) contract growers for the export of potatoes to Malaysia
April 20, 2021
Potatoes produced by contract growers of the Bangladesh Agricultural Corporation (BADC) are now being exported to Malaysia.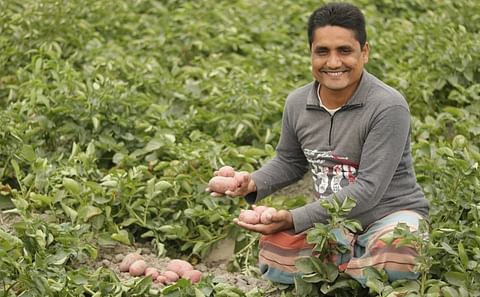 Next Generation potato varieties in Bangladesh
April 02, 2021
Agrico's Phytophthora-resistant Next Generation varieties Carolus and Alouette are cultivated in Bangladesh. These varieties provide a solid foundation for a sustainable and healthy crop. Because of their natural resistance to Phytophthora, they have increased yield security with the least possible input. This results in an optimum return.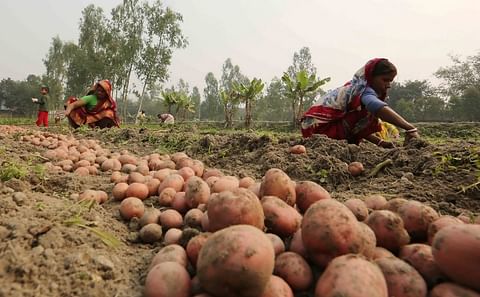 Bangladesh imports two blight resistant (GM) potato lines developed at Michigan State University for a field trial
January 10, 2021
Bangladesh is importing two blight resistant (GM) potato lines developed at Michigan State University for a field trial. Success will save 20% yield loss and Tk100C in fungicide cost.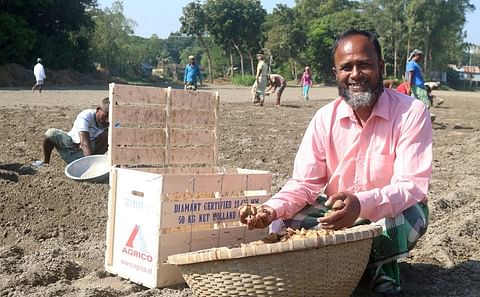 Agrico seed potatoes head to Bangladesh
January 03, 2021
How do Agrico seed potatoes find their way to Bangladesh? The journey starts with the sale of the seed potatoes.