English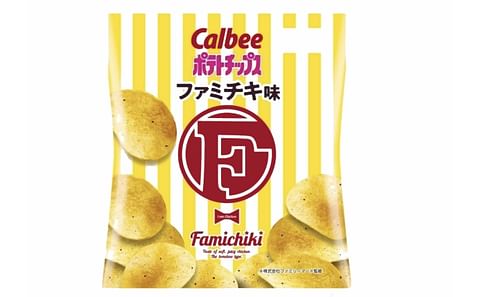 Japan's newest potato chip flavor: Convenience store fried chicken
November 17, 2022
There are all sorts of ways Japanese convenience stores earn the "convenient" part of their name. They've got branches all over, for example, so you're hardly ever more than a short walk away from one.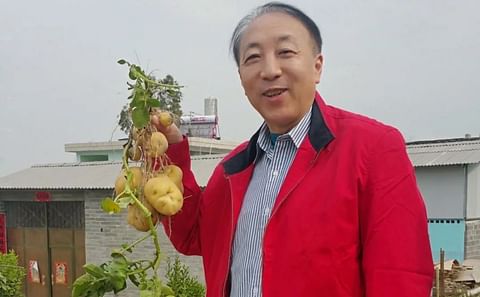 Xiaoping Lu retires as Director of the International Potato Center-China Center (CCCAP)
November 03, 2022
The World Potato Congress Inc.'s Board of Directors Congratulates Mr. Xiaoping Lu, their WPC International Advisor, upon his retirement from the International Potato Center-China Center for Asia Pacific (CCCAP).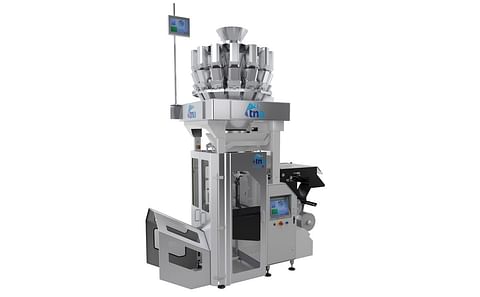 tna will bring single-source solutions to life at Gulfood 2022 through an immersive, interactive experience
November 03, 2022
Global food processing and packaging solutions specialist, tna, will demonstrate its capabilities to deliver single-source solutions for key applications, including French Fries, Potato Chips, Gummies and Pellets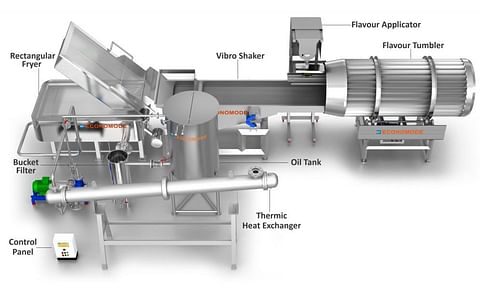 Economode Food Equipment will highlight its turnkey snack processing lines at Gulfood Manufacturing 2022
November 02, 2022
Economode Food Equipment is an Indian manufacturer of turnkey production lines for potato chips will demonstrate it's products in Gulfood Manufacturing 2022 on November 8-10.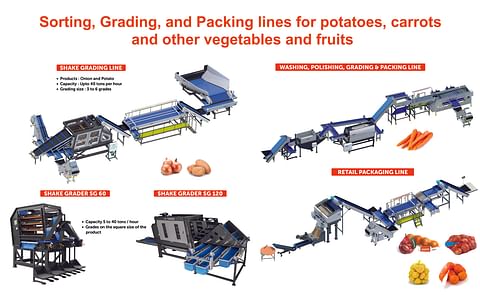 Allround will participate in Agro Tech India 2022
October 29, 2022
Allround vegetable processing has been participating in Agro tech for the last many years, this year they also want to showcase their shake grader(potato, Onion) and cold storage equipment solution.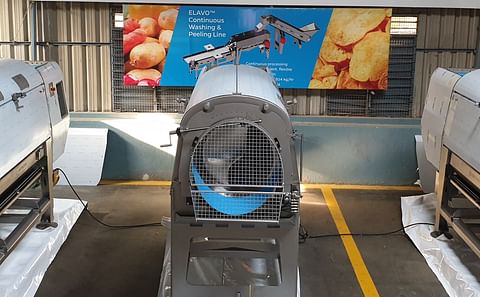 Vanmark Showcases Sanitary Vibratory Conveyor Developed together with PFI at ANUTEC
October 26, 2022
Vanmark, an industrial potato and produce processing equipment manufacturer, recently debuted vibratory conveying equipment jointly developed with its sister brand PFI at the ANUTEC International FoodTec India in September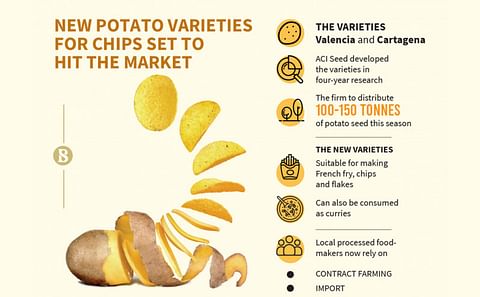 New potato varieties in Bangladesh for Chips and French fries: Valencia and Cartagena
October 25, 2022
Two potato varieties developed by the private firm ACI Seed are set to hit the seed potato market of Bangladesh next season, enabling farmers to produce industrial-grade potatoes that can be used for making ready-to-eat snacks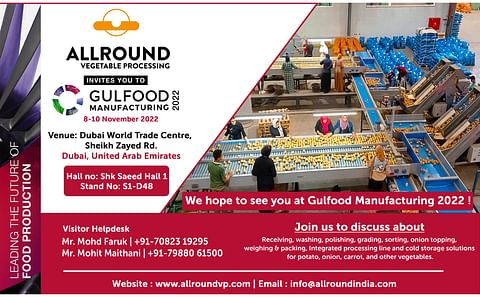 Allround highlight their vegetable processing machinery at Gulfood Manufacturing in Dubai
October 17, 2022
Allround (India) Vegetable Processing Machines Pvt Ltd, is a Dutch-Indian engineering company, specializing in the field of designing and manufacturing machinery and equipment for post-harvest handling and storage of potato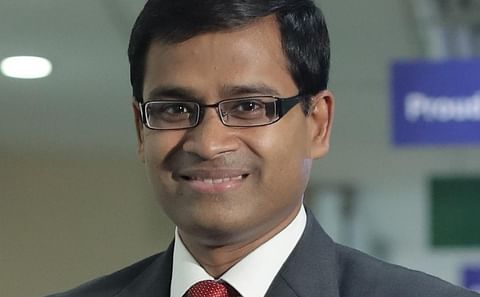 Piyush Patnaik appointed Managing Director at McCain Foods India
October 16, 2022
McCain Foods India has appointed Piyush Patnaik as the new Managing Director. In this role, Piyush will be managing end-to-end India operations which will include manufacturing, supply chain, sales, and distribution for McCain.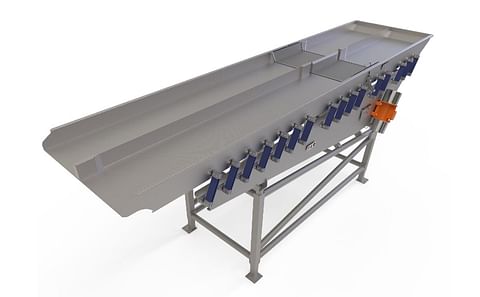 FoodeQ is looking to shake up the Indian vibratory conveyor market
October 14, 2022
At the beginning of May, Marinus de Bruijn visited India together with VDL to investigate how they as FoodeQ can gain (a greater) foothold there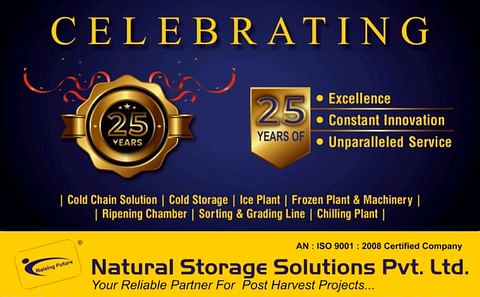 Natural Storage Solutions Pvt. Ltd. celebrates their silver anniversary
October 10, 2022
The past 25 years have been an amazing journey, full of incredible people, great clients, rich blessings, and countless opportunities in Post harvest/cold chain/food processing to create world-class projects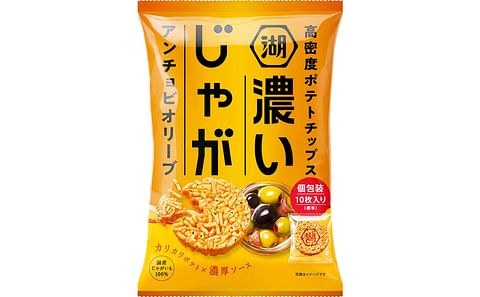 Individually wrapped potato chips! New genre 'high-density potato chips' dark potatoes anchovy olives
October 09, 2022
Koikeya Co., Ltd. launched a new style high-density potato chip 'Dark Potato Anchovy Olive' with a rich sauce on crispy potatoes in Tokyo and the surrounding (Kanto) area, Japan. It will be on sale at all channels and in the Koikeya online shop.