English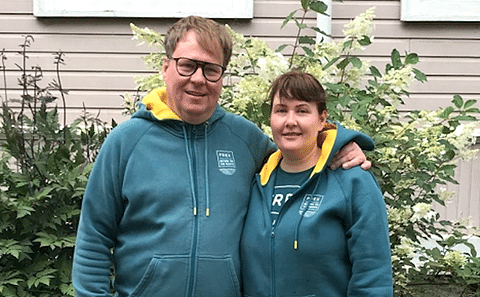 FREX: Una patata finlandesa que ha vuelto a sus raíces
November 21, 2022
Incluso el sabor de una sabrosa variedad de patata viene determinado en gran medida por el hecho de dar a la planta la cantidad adecuada de agua y nutrientes. Tapio Knuuttila, copropietario de Skabam, en Finlandia, decidió ver cómo sabrían las patatas si se devolviera su cultivo a sus raíces.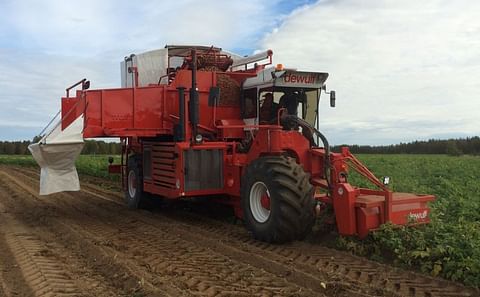 This Dewulf potato harvester digs up Puikula near the Arctic Circle
July 12, 2017
A 22-year-old Dewulf R3000S 2-row, self-propelled potato harvester, harvests recently in the Finnish Lapland. The machine harvests 70 km south of the Arctic Circle and is the most northern Dewulf harvester in the world.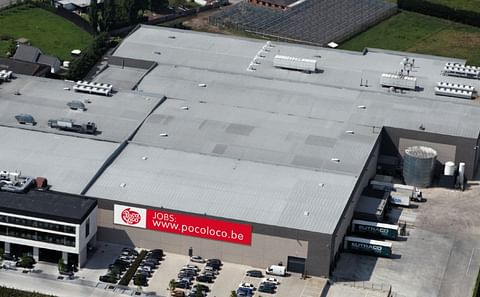 Paulig Group considers moving Swedish Tortilla Chips production to Belgium
April 12, 2015
Paulig Group has carried out a pre-study of the overall tex-mex chips production capacity within the group. Based on this Santa Maria AB, a division within Paulig Group, will investigate the preconditions for a possible relocation of the tex-mex chips production from Mölndal, Sweden, to Roeselare, Belgium.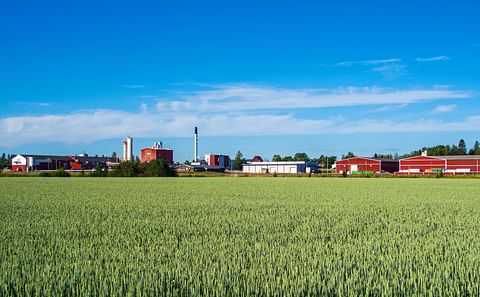 GEA Receives Order from Finnamyl in Finland for Drying Potato Protein
January 28, 2015
GEA Barr-Rosin has recently secured an order to supply Finnamyl Oy in Finland with a pneumatic drying and cooling system for potato protein.

Potato and rapeseed – sources of future cardio-vascular health?
December 03, 2014
Potato and rapeseed industry produce vast amounts of protein-rich by-products, which could be utilized in the production of high-quality foodstuffs.
Poor potato crop in Finland could cause shortage
October 25, 2012
This year's potato harvest in Finland could be smaller than expected thanks to the rainy summer. In recent years Finland has exported a large surplus, but that is unlikely to be possible with this year's reduced yields.
Agrico takes 100% interest in Perunaseppä OY, Finland
July 09, 2012
On July 2nd, 2012, the Agrico Group acquired all the shares of the Finnish Perunaseppä OY through its subsidiary Agrico Nordic AB, Sweden.
HZPC wordt 100% eigenaar van HZPC-Kantaperuna AB (Finland)
April 16, 2012
Het pootaardappelbedrijf HZPC-Kantaperuna AB is gestart als een joint venture tussen twee pootaardappelbedrijven Pohjoisen Kantayhtiö uit Finland (60%) en HZPC uit Nederland (40%). Onlangs heeft HZPC de resterende 60% van de aandelen van Kantaperuna ov...
Formit and Ekko develop next generation Combi and Knife peeler
February 09, 2012
Two equipment manufacturers from Northern Europe, FORMIT and EKKO have decided to cooperate to create the next generation of combined abrasive and knife peeler.
The Finnish Seed Potato Centre Ltd boosts production with aeroponics
November 02, 2011
The Finnish Seed Potato Centre Ltd has developed a new method for seed potato production. The method takes advantage of the aeroponic growing system. The method, created during a two and a half year project, is highly efficient, as it may increase the ...
Colorado beetles could be in Finland to stay
October 25, 2011
The feared Colorado potato beetle could spend this winter inside potato fields, warns the Finnish Food Safety Authority (EVIRA). This would be unusual. EVIRA official Raija Valtonen says that the risk is higher than before. A record number of the beetl...
Early potatoes in Finland have been held up by the weather
April 26, 2011
The Finnish love-affair with new potatoes, often accompanied by fish, seems to know no bounds.