English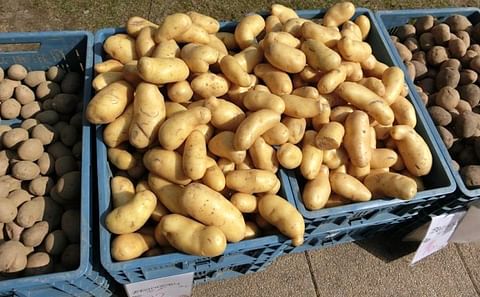 Bumper Crop in India Brings Down Potato Prices, Causes Storage Nightmare, and Leaves Farmers in Distress
March 21, 2023
India which is the second-largest producer of potatoes in the world has witnessed a bumper crop in the November–February harvest. And, the farmers are not quite happy with this as the oversupply has brought down the prices, making farmers incur losses.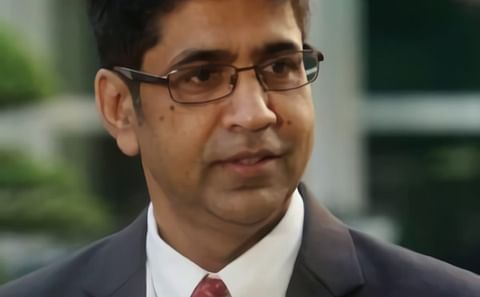 Potato farming in Odisha, India: Interview with Samarendu Mohanty,  Asia Regional Director at the International Potato Center (CIP)
February 13, 2023
Interview with Samarendu Mohanty,  Asia Regional Director at the International Potato Center (CIP) focused on the potato situation in Odisha, India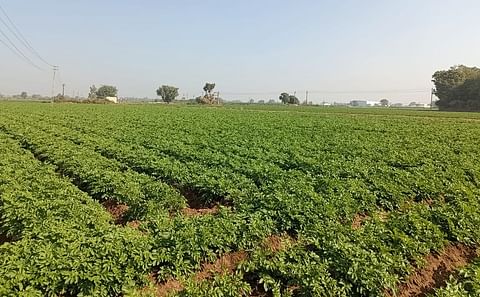 North Gujarat: Land of Potatoes for Processing
February 07, 2023
Planting of potatoes for processing in North Gujarat was completed by November 2022. Harvest is to begin around February 20, 2023, and production is expected to be 1.9M tons.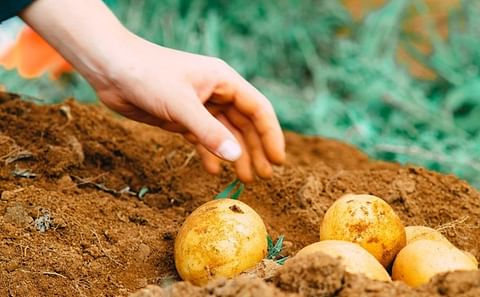 Frost causes heavy damage to potato, vegetable crops in north India
January 24, 2023
Potato farmers in the northern parts of the country have suffered heavy crop losses due to ground frost owing to the fall in temperatures in the last week.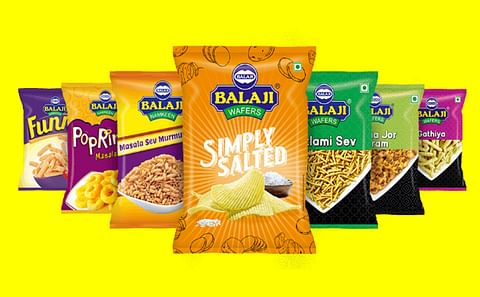 Savory Snack manufacturer Balaji Wafers plans new factory in Karnataka, India
December 20, 2022
Savory Snack manufacturer Balaji Wafers is planning to set up a wafers and namkeen manufacturing unit at Kanagale Industrial Area in Belagavi district of Karnataka, India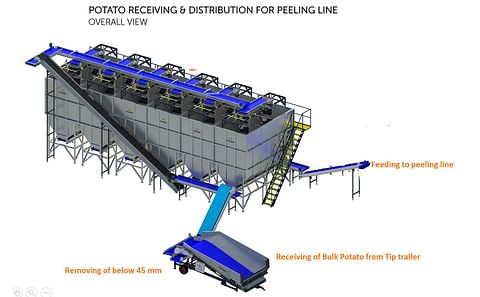 Allround will demonstrate it's Destoner and Storage hopper at World Mithai Namkeen Convention, Chandigarh, India
December 12, 2022
Allround (India) Vegetable Processing Machines Pvt. Ltd., is a Dutch-Indian engineering company will showcase their products on at World Mithai Namkeen Convention on 19-21 December in Chandigarh, India.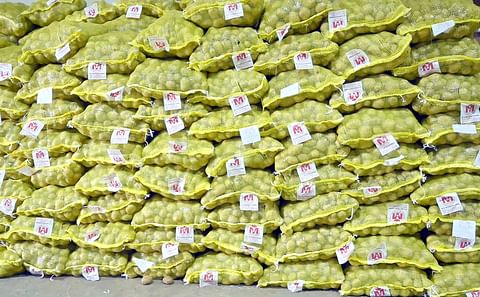 Export of potatoes for processing from India up over 40% YOY
December 12, 2022
Export data show that from January to September 2022, India exported about 153,000 tons of fresh or refrigerated potatoes suitable for the production of potato chips, an increase of 42% compared to last year.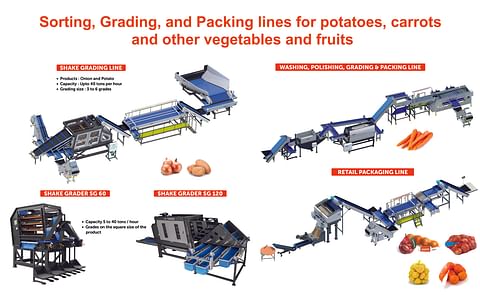 Allround will participate in Agro Tech India 2022
October 29, 2022
Allround vegetable processing has been participating in Agro tech for the last many years, this year they also want to showcase their shake grader(potato, Onion) and cold storage equipment solution.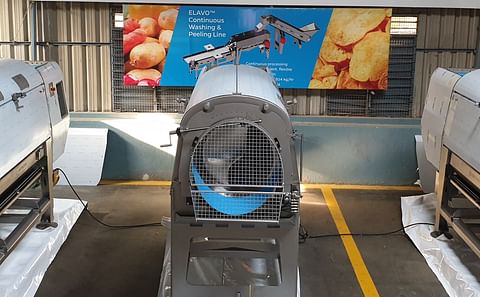 Vanmark Showcases Sanitary Vibratory Conveyor Developed together with PFI at ANUTEC
October 26, 2022
Vanmark, an industrial potato and produce processing equipment manufacturer, recently debuted vibratory conveying equipment jointly developed with its sister brand PFI at the ANUTEC International FoodTec India in September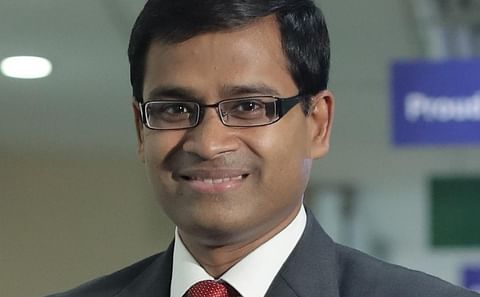 Piyush Patnaik appointed Managing Director at McCain Foods India
October 16, 2022
McCain Foods India has appointed Piyush Patnaik as the new Managing Director. In this role, Piyush will be managing end-to-end India operations which will include manufacturing, supply chain, sales, and distribution for McCain.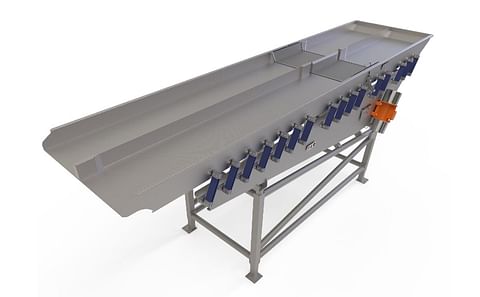 FoodeQ is looking to shake up the Indian vibratory conveyor market
October 14, 2022
At the beginning of May, Marinus de Bruijn visited India together with VDL to investigate how they as FoodeQ can gain (a greater) foothold there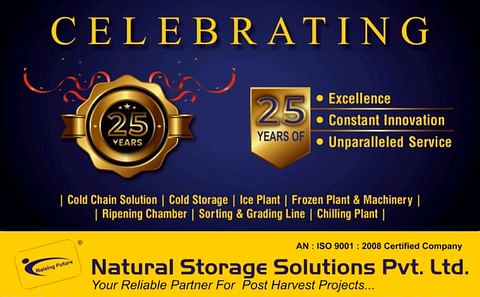 Natural Storage Solutions Pvt. Ltd. celebrates their silver anniversary
October 10, 2022
The past 25 years have been an amazing journey, full of incredible people, great clients, rich blessings, and countless opportunities in Post harvest/cold chain/food processing to create world-class projects