English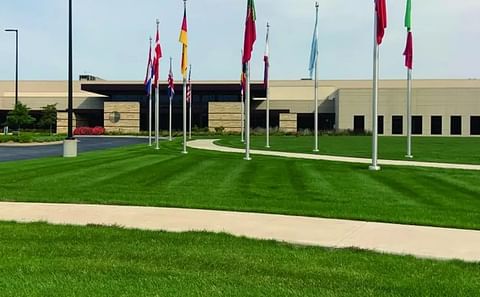 Food cutting specialist Urschel acquires Jifco and plans expansion
August 11, 2022
Urschel Laboratories, Inc., a Global Leader in Food Cutting Technology, officially acquired Jifco Products, Inc. The business has been renamed Urschel South. All previous Jifco employees are now Urschel employees.

Urschel announces new roles in corporate sales leadership
May 06, 2021
Urschel announces new roles in corporate sales leadership. Tim O'Brien moves to the position of North American sales director. Alan Major moves from directing Urschel International European offices to directing Urschel global operations in the role of chief sales officer.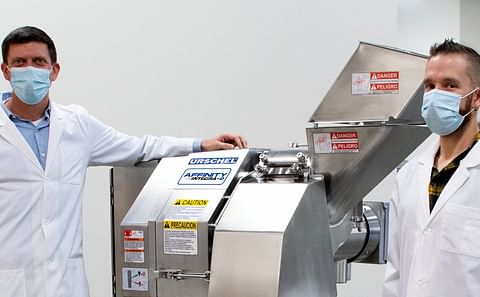 New Affinity® Integra-D Cheese Dicer: U.S.D.A., Dairy Division Accepted
November 02, 2020
The Integra-D is Urschel's newest addition to the Affinity line. The high-performance dicer features operation at the push of a button.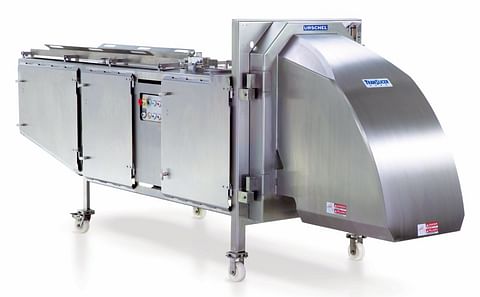 Translicer® 2520 Cutter: Savings In Sanitation
October 20, 2020
Building on the original TranSlicer that revolutionized the commercial, fresh-cut salad industry, Urschel introduces the new TranSlicer 2520 Cutter. The TranSlicer 2520 processes a variety of products for the food processing industry such as leafy vegetables, celery, leek, carrots, cucumbers, and fruits.

Phytophthora infestans, causing late blight in potatoes, has a virus accomplice
November 08, 2019
A research team has identified a virus infecting Phytophthora infestans, the pathogen causing late blight in potatoes and tomatoes, that appears to increase the pathogen's ability to cause the disease.

Frito-Lay invests USD 159 million in its Frankfort, Indiana snack production plants
August 02, 2018
PepsiCo's Frito-Lay division will invest $159 million in Frankfort, Indiana to enhance its current operations at two locations in this US city. The investment will add two new snack production lines and also include warehouse expansion, providing 50 new jobs.

A new concept in Slicing: Urschel's MicroAdjustable™ Slicing Head for the Model CC Potato Chip Slicer
January 02, 2018
Urschel introduces a new concept in slicing: the MicroAdjustable™ Slicing Head (SL-14) - for use on the Model CC Slicer, the best-selling potato slicer in the world.

Dave Rhodes named Northeast retail promotion director Idaho Potato Commission
August 17, 2017
The Idaho Potato Commission (IPC) announces that Produce industry veteran Dave Rhodes has joined their team as Retail Promotion Director-Northeast, based in Indianapolis, Indiana

Snack food manufacturer Saratoga Potato Chips LLC plans expansion in Fort Wayne
June 14, 2017
Snack Food manufacturer Saratoga Potato Chips LLC is planning a 2.5 million expansion of its production facilities in Fort Wayne, Indiana.

Inventure Foods adds Kettle-Cooked Potato Chip Manufacturing to its Bluffton facility
September 06, 2016
Inventure Foods announces the addition of four new 300-pound commercial kettles and appropriate potato processing equipment to its Bluffton, Indiana manufacturing facility, increasing its current kettle-cooked capacity with 50 percent

Popcorn, Indiana Introduces Himalayan Pink Salt Popcorn
August 17, 2016
Popcorn, Indiana, maker of America's #1 Kettlecorn, is excited to introduce its Himalayan Pink Salt flavor to the marketplace.

Black Gold Farms has started the harvest of red potatoes in Indiana
August 04, 2016
The red potato harvest has begun at Black Gold Farms' operation in Winamac, Indiana, a potato farm focusing exclusively on red potatoes for the fresh market.