English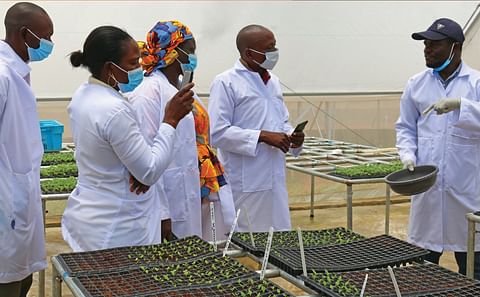 Rooted Apical Cuttings: Plugging the gap in quality seed potato production to boost food security in Asia and Africa
November 13, 2022
A capacity-building initiative that started in Kenya to fill gaps in the supply of high-quality early generation seed (EGS) is now spreading across Asia and many African countries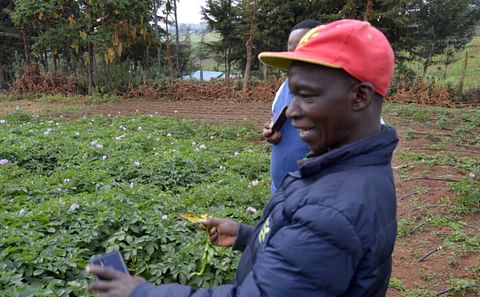 University Outreach Project in Kenya Teaching Tissue Culture to Potato Farmers
October 31, 2022
Richard Mbaria makes a point at his potato in Kapsita village of Nakuru County, Kenya. The farmer has increased his production per acre thanks to training by a CARP+ project implemented in the area by Egerton University.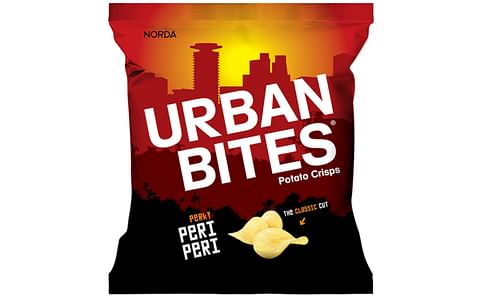 Norda industries favors Markies for the production of potato chips in Kenya
October 06, 2022
Markies has already become the number one for potato chips in Kenya. Simultaneously Markies is also increasingly demanded by Kenya's crisping industry. A good example is Norda Industries who favors our Markies variety for their potato crisps.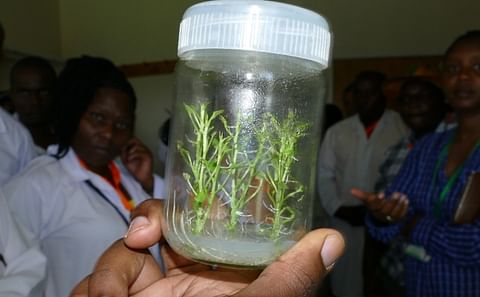 Tissue Culture Tech Boosts Potato Yield in Kenya
October 04, 2022
A community project that provides farmers with healthy seed potato, cultivated using innovative laboratory techniques is significantly increasing yields in Kenya, an agricultural expert says.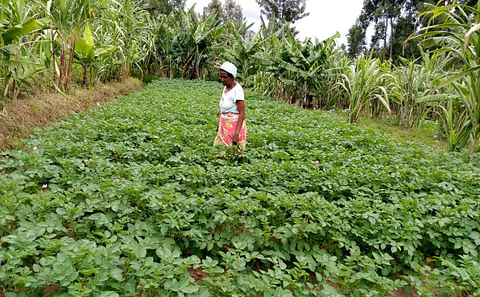 Kenya: USD 1 million program set to benefit potato farmers
September 17, 2022
More than 3,000 small-holder potatoes farmers from Nakuru are set to benefit from a KES 127 million (USD 1 million) program aimed at enhancing potato production in the County.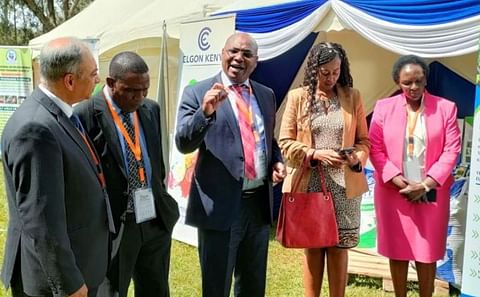 Potato farmers in Kenya close to a deal with KFC
May 31, 2022
In the next two months, Kenyan potatoes will be on the menu of the Kentucky Fried Chicken (KFC). This follows an intervention by the Kenya Private Sector Alliance (KEPSA), Agriculture Sector Network (ASNET) and the American fast food chain.

50,000 Kenyan potato farmers are partnering with Agrico PSA!
May 19, 2022
Agrico PSA is proud to communicate another impressive milestone reached: now over 50,000 Kenyan potato farmers are digitally partnering via their Facebook page! PSA's Facebook page has evolved into a platform where potato knowledge is shared.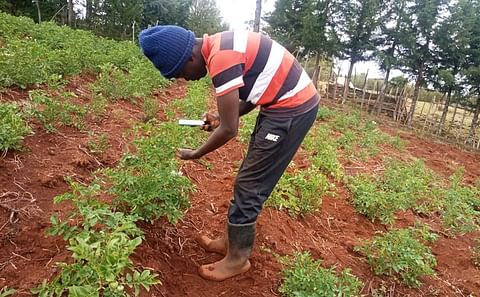 Smartphone app Nuru helps farmers control potato and sweetpotato diseases
April 14, 2022
Free smartphone app Nuru helps African potato farmers to detect late blight (Phytophthora) and early blight (Alternaria) since 2021

Paper made from banana waste prevents potato cyst nematode damage
March 08, 2022
With potato production in East Africa under increasing threat from the invasive and highly destructive potato cyst nematode (PCN) pest, an organic technology developed from banana plant waste material may well be the ultimate rescue.

Catalyzing a greater supply of seed potato in Kenya
June 21, 2021
As a food security crop and cash crop, potato is a source of income for farmers, traders and sellers. In Kenya alone, potato creates employment for 2.5 million people along the value chain amounting to an estimated annual worth of USD 480 million.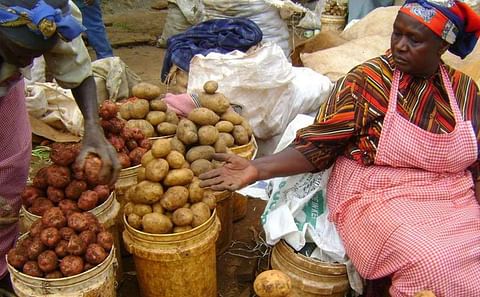 Kenya: Potato imports by fast-food firms to attract 30pc duty
June 21, 2021
Major fast-food joints rely on imports from as far as Egypt and South Africa for the potatoes they use for French fries.

Kenya: Nyandarua cops impound eight lorries over defying potato regulation (too large bags)
June 02, 2021
Police in Nyandarua county have intercepted eight lorries carrying potatoes in extended bags contrary to the Crops (Irish Potatoes) Regulations 2019.