English

México: Impulsan SIA e Inifap la producción de papa en Tlaxcala con semillas mejoradas
June 22, 2022
Como parte de las acciones para mejorar las condiciones de producción y productividad en el campo tlaxcalteca, la Secretaría de Impulso Agropecuario (SIA) y el Instituto Nacional de Investigaciones Forestales, Agrícolas y Pecuarias (Inifap) dieron inicio con la siembra de papa mejorada genéticamente y de calidad industrial.

México: Sinaloa embarca 305.000 toneladas de papa en el mercado interno tras concluir la cosecha hace un mes
June 15, 2022
Las cosechas de papa concluyeron hace un mes en Sinaloa y a la fecha ya se han embarcado hacia los distintos destinos nacionales 305.000 toneladas.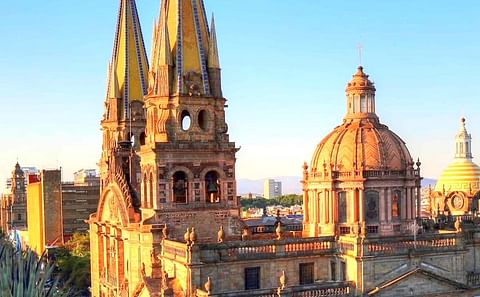 Produce Conference returns to Mexico
June 12, 2022
International Fresh Produce Association (IFPA) will convene industry leaders in Guadalajara, Mexico on June 22 and 23, 2022 at the Mexico Conference. The event, will be the first for IFPA

México: Sinaloa sembrará 13 mil hectáreas de papa
November 02, 2021
Sinaloa sembrará 13 mil hectáreas de papa, cultivo que se retrasó por las intensas lluvias que generó en Sinaloa el huracán Pamela.

PepsiCo México selects CropX technology to help its potato producers become environmentally sustainable
August 25, 2021
By collaborating with CropX, PepsiCo México can now help potato growers in Latin America improve farm input application efficiency and become environmentally sustainable, providing its growers with CropX data-driven farm management solutions.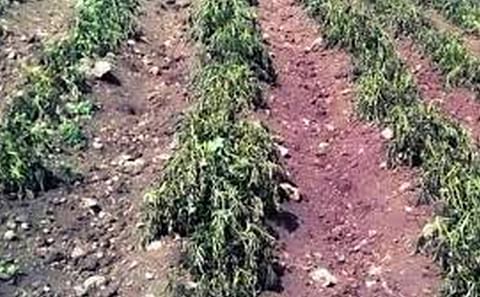 México (Chihuahua): Reportan pérdidas de casi la totalidad de los cultivos de la región sur
May 31, 2021
La Sader reporta pérdidas de hasta el 90 por ciento en cultivos de maíz, frijol, papa, y sorgo forrajero, en los municipios de Guachochi , Balleza, Guadalupe y Calvo. Hay afectaciones en casi 22 mil productores de los cuales se tiene registro que el 80 porciento son indígenas.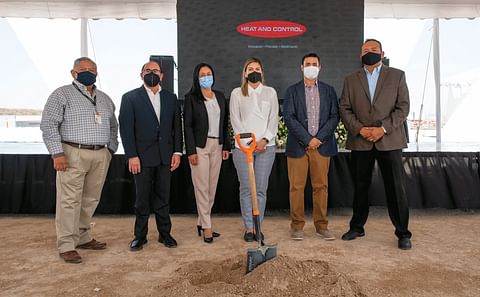 Heat and Control Breaks Ground on New Facility in Mexico
May 20, 2021
With a ceremonial groundbreaking on April 12, 2021, Heat and Control, Inc.®, a world-leading equipment manufacturer and food/non-food processing industry supplier has started construction on a new facility in Mexico.

México: Corte revoca sentencia que impedía importación de papa fresca de EU
May 04, 2021
Por unanimidad, ministros de la Primera Sala de la Suprema Corte de Justicia de la Nación (SCJN), revocaron los amparos que un juez de distrito otorgó a productores de Sinaloa, con los cuales frenó la importación de papa fresca proveniente de EEUU.

Si México deja pasar papa fresca de EU, se perderá autosuficiencia alimentaria: Conpapa
April 12, 2021
México produce 1.8 millones de toneladas anuales, donde se exporta muy poco por los riesgos fitosanitarios que hay en el mundo.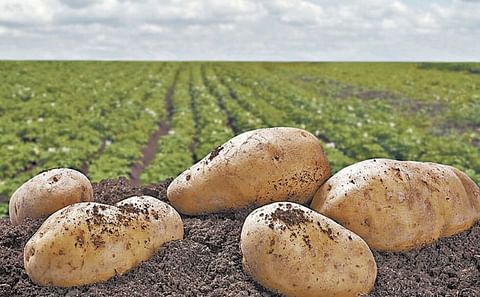 México: Hay buena producción pero bajo precio en la papa al inicio de las cosechas
March 08, 2021
El líder de los paperos en la región Gildardo González indicó que en el caso del tubérculo para la industria llevan buen avance en la cosecha. No obstante, lamentó que los precios del tubérculo no son los mejores al inicio de estas cosechas y se espera que tiendan a bajar un poco más.

Mexico's Supreme Court Delays Decision on US Fresh Potato Imports
February 28, 2021
During the hearing of the Mexican Supreme Court held on February 24, the justice who authored the draft ruling overturning a ban on the importation of U.S. fresh potatoes asked the court to postpone a vote until next week at the earliest.

México: Inicia cosecha de papa en el Valle del Yaqui
February 22, 2021
Se generalizan los cortes de hortalizas en el Valle del Yaqui al iniciar la cosecha de papa. Renán Cruz Valenzuela indicó que las expectativas son favorables, aunque apenas está iniciando la cosecha del tubérculo.