English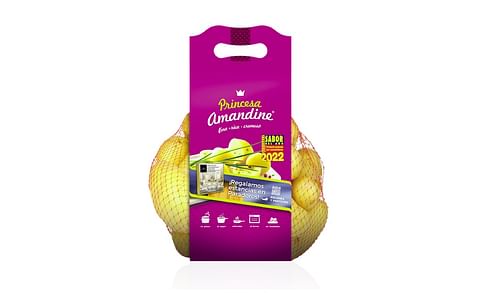 Princesa Amandine se apoya en Paradores de Turismo para promocionar el turismo local
November 15, 2022
Princesa Amandine une su marca a la de Paradores de Turismo para que los consumidores de esta patata puedan disfrutar de las 10.000 plazas que ofrecen los 97 establecimientos de esta red líder de turismo cultural.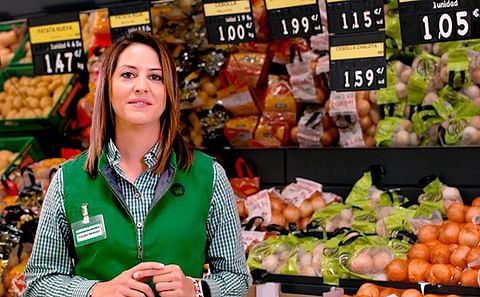 Mercadona, comprometida con la patata de calidad de Castilla y León
November 02, 2022
La compañía establece diferentes estrategias con cada Proveedor Totaler, con el objetivo de satisfacer las necesidades de su 'jefe', el cliente. La clave reside en ofrecer un surtido eficaz, con la mayor calidad al mejor precio posible.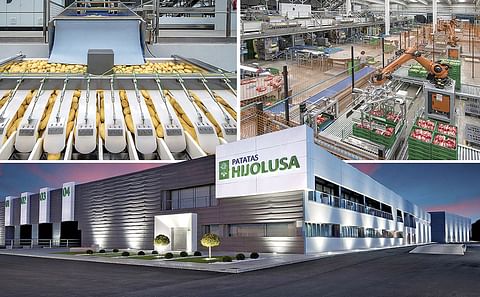 Patatas Hijolusa: La empresa leonesa que innova al ritmo que marcan los tiempos
October 31, 2022
El año 2022 no ha sido uno más en la larga historia de esta empresa que hoy lidera el mercado español de la patata convertida en uno de los paradigmas europeos de la evolución y la proyección empresarial.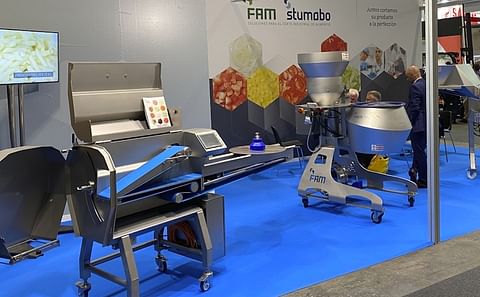 FAM Stumabo presents the new FAM Flexis slicer at Fruit Attraction
October 25, 2022
The FAM Flexis slicer was the main novelty exhibited by FAM Stumabo at Fruit Attraction 2022. It has a versatile belt for slicing and chopping vegetables and fruit.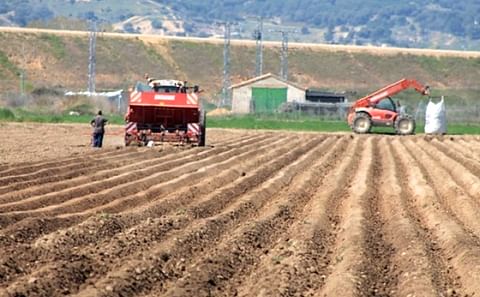 Muchos agricultores están abandonando la patata de lavado por las exigencias que demanda y se van a la de industria
October 21, 2022
La patata se ha convertido en un elemento esencial en la gastronomía española. Un producto que ha sufrido poco, dentro del año que se ha vivido, las circunstancias de producción y la adversa climatología con numerosas olas de calor y escasas lluvias.

Patatas LZR transforma su marca a LÁZARO acorde a su nueva estrategia de negocio
October 11, 2022
La empresa valenciana Patatas Lázaro ha decidido transformar su marca con el objetivo de dar paso a su nueva estrategia de negocio en la que la diversificación juega un papel clave.

The World Potato Congress Inc. Webinar - The Potato Landraces of the Canary Islands'
October 10, 2022
The World Potato Congress is extremely pleased to present its fourth webinar on October 18 at 9:00 a.m. Eastern Standard Time (USA/Canada) in English followed by the presentation in Spanish.

Fruit Attraction 2022 breaks records and cements Madrid as world fruit and vegetable capital
October 05, 2022
From 4 to 6 October, Madrid once again became the world fruit and vegetable capital with the 14th edition of Fruit Attraction, the sector's largest international event, organised by IFEMA MADRID and FEPEX.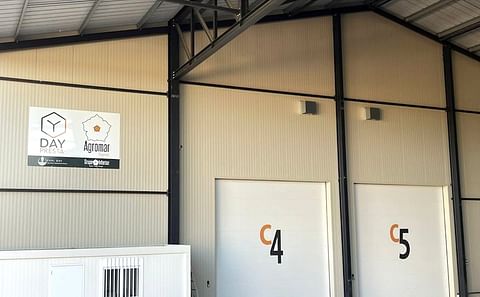 Day Presta se integra en Grupo Intersur
October 02, 2022
El productor francés Day Presta, liderado por Julian Day, se integra en Grupo, con el objetivo de satisfacer las demandas de sus clientes.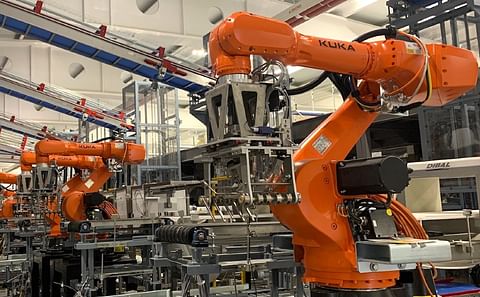 Patatas Meléndez presentará todos los avances de su nueva fábrica en Fruit Attraction
September 30, 2022
Patatas Meléndez estará presente en Fruit Attraction transmitiendo todos sus valores y sus últimas novedades en el stand 10G02 del pabellón 10 del IFEMA, el día 5 de octubre a las 17:30 horas.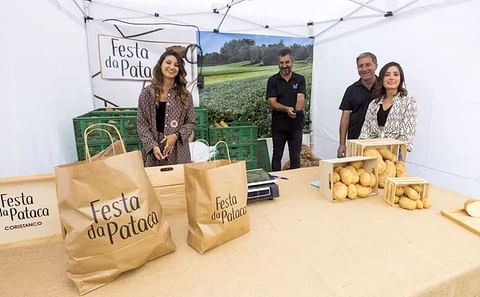 Coristanco saca músculo agrario y busca internacionalizar su patata
September 26, 2022
En Coristanco celebraron este fin de semana la cuadragésima edición de su fiesta agraria por excelencia, y lo hicieron en un momento decisivo para los productores de patata.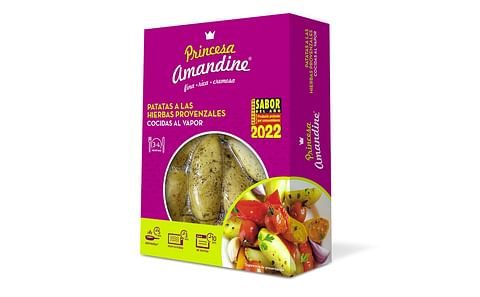 PrincesaAmandine estará en Fruit Attraction para presentar su patata de Quinta Gama
September 25, 2022
Princesa Amandine participará en la próxima edición de Fruit Attraction (del 4 al 6 de octubre en IFEMA Madrid) con presencia en los stands de sus cuatro socios ibéricos.