English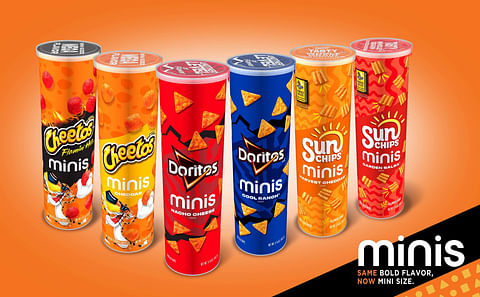 Frito-Lay® Introduces Minis: New Bite-Sized Versions of Iconic Doritos, Cheetos and SunChips Flavors
November 03, 2022
The snacking world is about to get much bigger thanks to a new miniature innovation from Frito-Lay. Frito-Lay Minis are available for the brands Doritos, Cheetos and SunChips.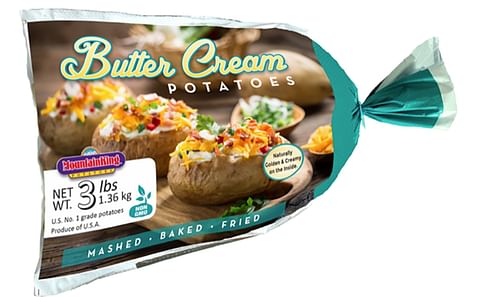 MountainKing Potatoes Begins Re-Brand of Butter Russets as Butter Cream Potatoes
September 30, 2022
MountainKing has launched a re-brand of one of its popular, gourmet varieties with the introduction of its Butter Cream Potatoes, now available in three-pound poly mesh bags.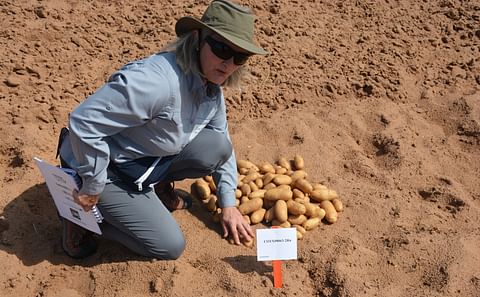 Texas A&M Potato Breeding Program targets french fry, chipping, fresh markets
September 04, 2022
New potato varieties bred by the Texas A&M Potato Breeding Program could enter the french fry market before long, said Isabel Vales, Ph.D., Texas A&M AgriLife potato breeder in the Department of Horticultural Sciences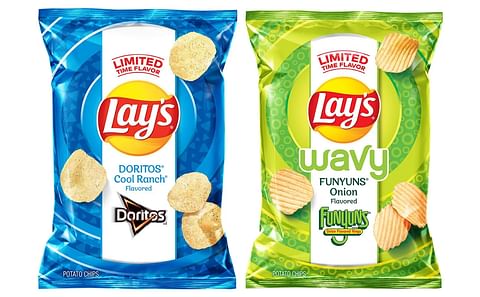 Lays mashed up snack aisle with the newest batch of flavor swap releases
August 09, 2022
Ready for flavor déjà vu? Last summer, the Lay's brand introduced new potato chips inspired by other fan-favorite Frito-Lay flavors that had fans asking themselves, "Wait, is this Doritos or Lay's?" Now, Lay's is adding another twist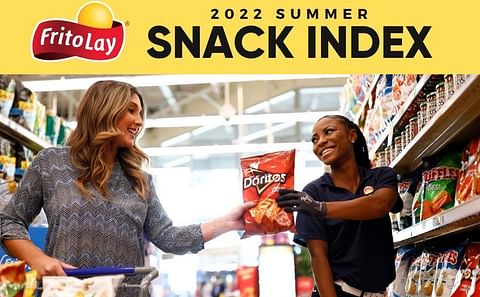 Frito-Lay Snack Index shows that consumers care about ethics and sustainability
June 30, 2022
The latest U.S. Trend Index from snack leader Frito-Lay polled consumers on their snacking preferences and priorities and found that the 90 percent of consumers who snack daily care – and care deeply – about the companies.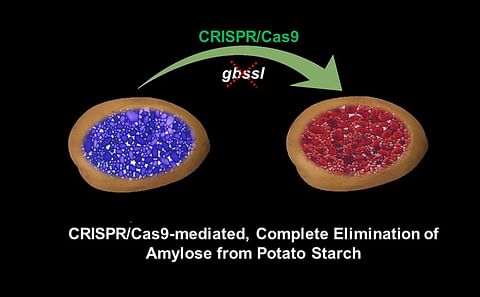 Texas A&M AgriLife researchers use CRISPR technology to modify starches in potatoes
May 28, 2022
Humble potatoes are a rich source not only of dietary carbohydrates for humans, but also of starches for numerous industrial applications. Texas A&M AgriLife scientists are learning how to alter the ratio of potatoes'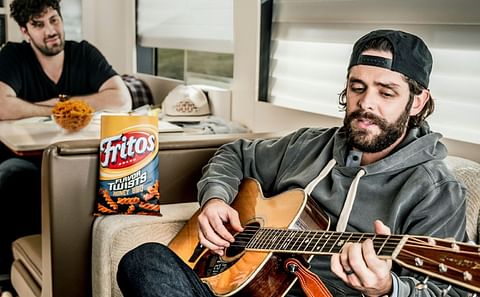 Fritos debuts first tv commercial in 20 years featuring country music star Thomas Rhett
March 13, 2022
Fritos, the versatile and "Down for Everything" corn chip from Frito-Lay, launches its first television commercial in 20 years and Thomas Rhett is along for the ride.

PepsiCo invests in Guadalupe-Blanco River Authority Infrastructure to Eliminate Loss of Water Supply
February 01, 2022
PepsiCo Beverages North America (PBNA) and Frito-Lay North America (FLNA) announced the awarding of a USD 1.2 million grant to the Guadalupe-Blanco River Authority (GBRA)

MountainKing Introduces Tajin Roaster Promo
January 25, 2022
MountainKing is spicing up several of its gourmet varieties by partnering with Tajín Clásico Seasoning to offer shoppers a free sample of the top-selling dry seasoning in 1.5 lb. bags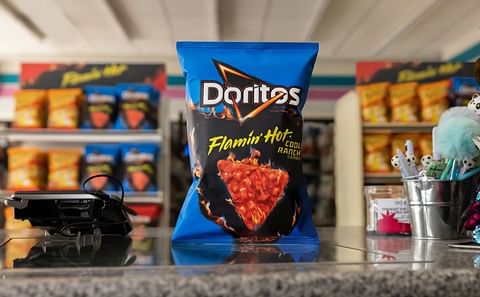 Doritos Unleashes New Flamin' Hot Cool Ranch
December 28, 2021
Hot Cool Ranch Flavored Tortilla Chips, an all-new mash-up that combines the classic Cool Ranch flavor fans love with a spicy, bold crunch.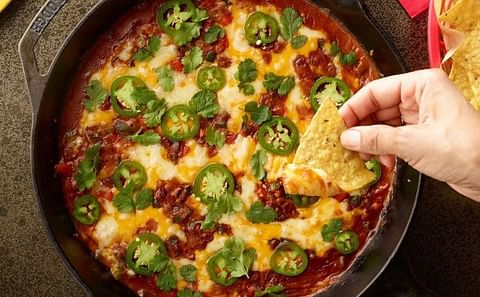 Hormel Foods partners with The Better Meat Co to use its meat-like mycoprotein Rhiza, produced via potato-based fermentation
October 20, 2021
Hormel Foods Corporation, a global branded food company, announced its venturing company, 199 Ventures, has entered into an exclusive partnership with The Better Meat Co. to bring new mycoprotein - produced by potato-based fermentation - and plant-based protein products to the marketplace.

Frito-Lay Invests in US Manufacturing Sites and hires nearly 15000 people in 2021
October 11, 2021
Frito-Lay, a division of PepsiCo and leading food manufacturer, announced 2021 site investments to further enable the snack leader's ability to meet strong consumer demand.