简体中文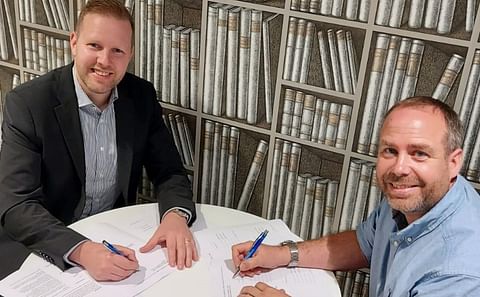 Luonnosta Finland Oy establishes a subsidiary in the United Kingdom
十月 02, 2023
Luonnosta Finland Oy and Phil Rayner announced the establishment of Luonnosta UK Ltd. Luonnosta's strategy for several years has been to develop international business and strengthen networks worldwide.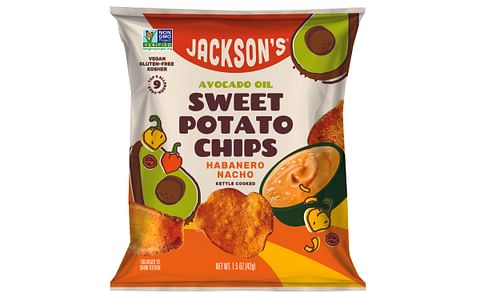 Snack manufacturer Jackson's plans to triple production of its kettle-cooked sweet potato chips
十月 02, 2023
Jackson's, the leader in kettle-cooked sweet potato chips made only in premium avocado oil, announced a plant expansion that will nearly triple its production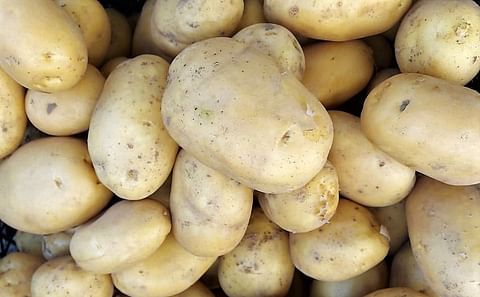 North-western European Potato growers (NEPG) concerned about price drop of free buy potatoes and negative signal to growers.
十月 02, 2023
During the last weeks, free buy prices from different North-western European quotations have dramatically fallen, no longer allowing to cover production costs. North-western European Potato growers (NEPG) respond.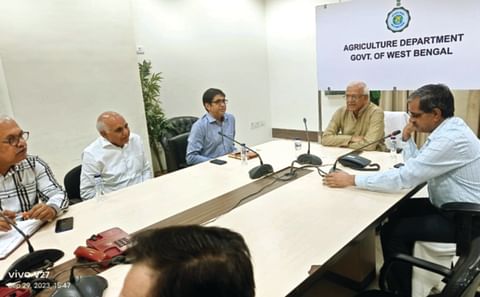 International Potato Center (CIP) supports West Bengal in becoming self-reliant in seed potato production by 2030
十月 02, 2023
The state Agriculture department of West Bengal (India) recently set a target of attaining self-sufficiency in the production of seed potato by 2030. CIP is supporting the effort with their technology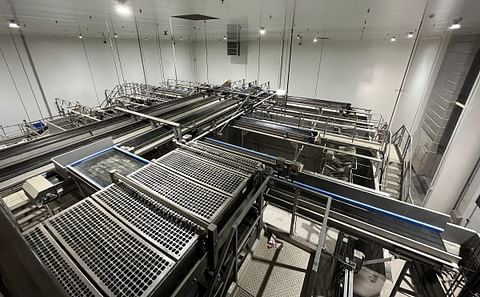 Tolsma-Grisnich supplies potato receiving, cleaning and sorting section for french fries and potato specialty plant in China
十月 02, 2023
By the end of 2022, in a well-known potato growing area in China, the factory buildings were ready to be furnished with a Grisnich receiving, cleaning and sorting plant.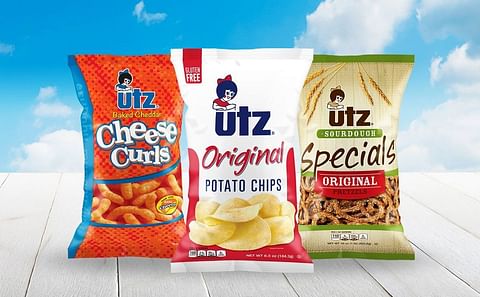 Salty Snacks manufacturer Utz Brands to close and sell multiple production plants in optimization initiative
十月 01, 2023
Utz Brands, Inc. and its affiliated entities, a leading U.S. manufacturer of branded salty snacks, announced several network optimization initiatives that are expected to support long-term volume growth and reduce costs.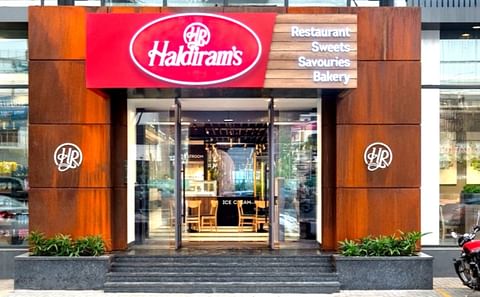 Tata Consumer in Discussions to Acquire 51% Stake in Haldiram's: Report
十月 01, 2023
India's largest conglomerate, the Tata Group, is looking for a substantial bite of one of the countries top two snack manufacturers, Haldiram's. The snack maker is reportedly asking for USD 10 billion valuation which corresponds to 6.6 times its annual revenue of USD 1.5 billion.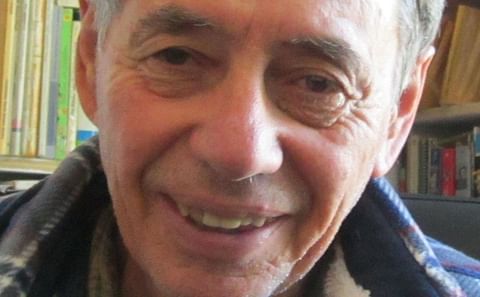 The Nutritional Power of Potato: Carbohydrates
十月 01, 2023
The journalist, Ben Feller, wrote, in 2009, an interesting story titled "The President and the Potato." David Letterman hosted President Barack Obama at his talk show and offered 10 funny reasons why his guest accepted to come. But Obama stopped him, saying, "The reason I'm here? I want to see that heart-shaped potato."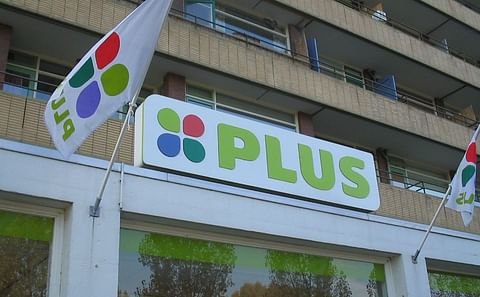 Potatoes from Dutch supermarket chain PLUS standard organic
九月 28, 2023
PLUS's Dutch range of unprocessed potatoes will become completely organic. As of today, the unprocessed potatoes in 1 kilo bags are standard organic. And again without increasing the price.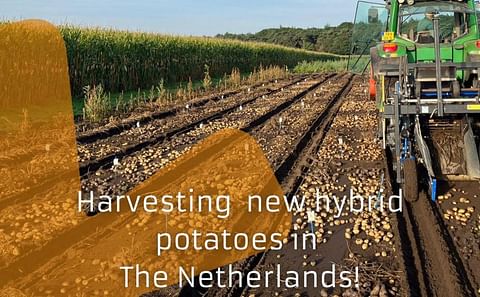 Potato harvesting of the test plots of Solynta in full swing!
九月 28, 2023
Here is a sneak peek into one of the many test fields Solynta is currently harvesting. They will be assessing the quality of the tubers, tuber size, dry matter composition, taste, robustness and many other important traits per variety.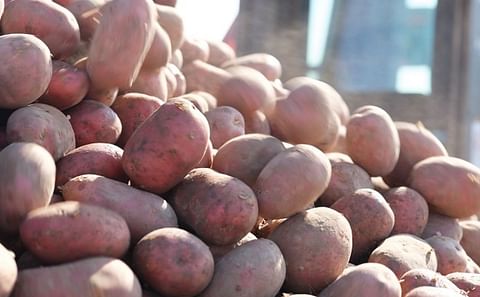 Potatoes are getting cheaper in Moldova, due to import from the Ukraine
九月 28, 2023
Since last week, the level of wholesale prices for potatoes began to decline on the Moldovan market; the product fell in price by an average of 14% to 6 LEI0/kg (USD 0.33/kg).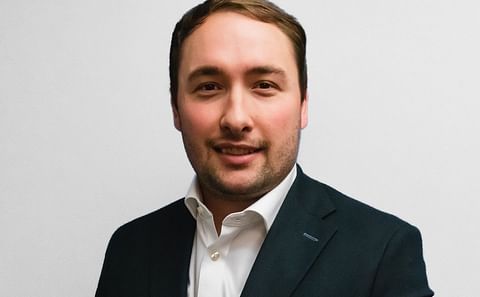 Ag sensor company HarvestEye appoints Harry Tinson as its new general manager
九月 27, 2023
Crop Insights tool HarvestEye has announced the appointment of Harry Tinson as its new general manager, bringing to the team expertise in global B2B sales from across the engineering and transport sectors.