简体中文
Noble Agro Food Products Pvt. Ltd.
公司描述
With a nascent beginning in 1980, the company has come a long way but from 2007 it is under the brand name of Noble. What makes this company stand out of the crowd is it's throughout consistency.

It's very rare combination of supreme quality and utmost consistency has made them unleash the peak. But the buck doesn't stop here, it's the will to stay there, break and create benchmarks everyday and attain a height which nobody has thought of.

With experience of decades from the same field Noble has developed an expertise for the product and is one of the finest manufacturers of papad(snacks pellets) not just in Gujarat but also across India.

The variety of papads (Snack Pellets) offered by them are available in Five Categories and each category has numerous shapes and colors / flavours.

These Papads (Snacks Pellets) are hygienically prepared by using finest and quality ingredients, so that the Papads (Snacks Pellets) are appreciated for their rich aroma, crispness, mouth watering taste and authentic flavor.

They are backed by advanced processing facilities that enable them to prepare their range of papads (Snack Pellets) in strict tandem international quality standards, under the able supervision of their food experts within the stipulated time frame.

As an organization that firmly believes in quality work, Noble makes sure that every piece is produced to perfection, maintaining the same quality and taste throughout its production.

Here every piece is processed in state-of-the-art laboratory from world class automatic machinery which makes sure that, each of the nutrients is intact till the last minute.

It also makes sure that the consumers or the customers get what they are paying for and so there is almost no traces of wastage inside the packet; making them a step ahead of their competitor.

For them everything can be sacrificed for quality but quality cannot be sacrificed for anything.

They are FSSAI, ISO 22000:2005 and Halal certified company.
所提供的产品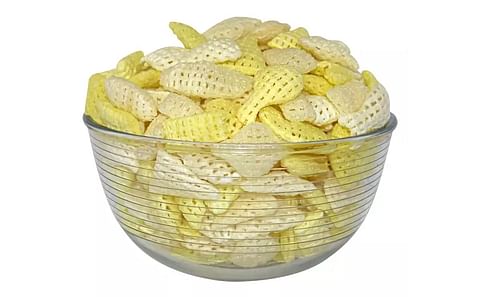 Noble 3D Snacks
Noble 3D Snacks are ready to fry 3D extruded snack pellets
该公司新闻
No news listed on PotatoPro.com for Noble Agro Food Products Pvt. Ltd.