简体中文
公司描述
AgroScout offers early detection crop scouting of bugs and disease in field crops using deep learning algorithms to allow quick, efficient detection, identification, and monitoring for the entire field.
The service is cloud-based and is available anytime, anywhere.  Agroscout offers drone and smartphone software that enables simple image collection.
AgroScout is dedicated to detecting early-stage crop diseases to, improve crop yields, reduce pesticide use, and increase profits.
The company was founded in Israel in 2017 and is a portfolio company of The Trendlines Group. AgroScout is located in Misgav Industrial Park in Israel's Western Galilee.
The company is led by an experienced team of experts in agronomy and computer algorithm development.
The AgroScout system efficiently monitors and detects diseases by combining data from multiple sensors that cover the entire field. This includes external data from weather, satellite, and local sensors, machine learning and deep learning for accurate, autonomous detection, identification, and monitoring of diseases and pests.
This data is analyzed using AgroScout's proprietary algorithms and results are uploaded to the cloud for any time, anywhere availability.
所提供的产品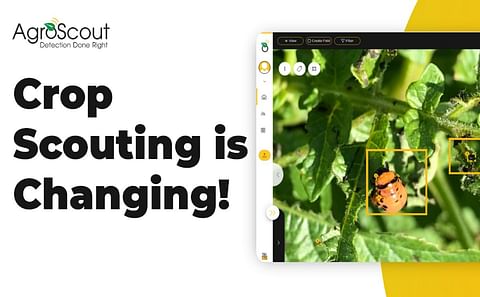 AgroScout Crop Scouting Package (Drone + Software)
AgroScout now offers a complete Crop Scouting Package (Drone + Cloudbased Software).
Agent for the following companies