简体中文
公司描述
The Crop Smith is a British biostimulant and plant nutrition manufacturer with experience in both the agriculture and horticulture industries.

Their strategy is based on science driven product development and a focus on their customers' needs. They have a technical team with agronomic experience in crop production who through research and trial work understand the crop requirements and create solutions that optimize their customers' plant nutrition investments.

They focus on long-term collaborations with strong partners in each territory. Their aim is to expand their local agronomic expertise by empowering their partners to improve their own customers ROI.

The Crop Smith Ltd has invested significant effort in developing an effective range of seaweed-based biostimulants that assist plants with nutrient uptake and improve soil condition. Their key seaweed extract products are marketed under the CS brand.

They continue to develop relationships with distributors across the world and are looking to expand into new territories.
 
Product Types offered by this company
所提供的产品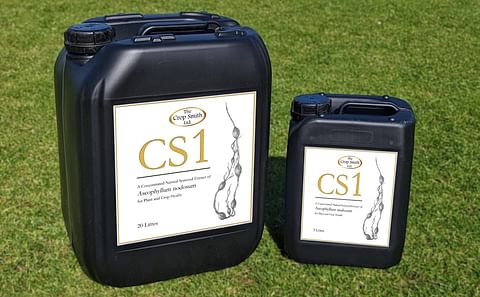 The Crop Smith CS1
CS1 is manufactured from Ascophyllum nodosum, a type of brown seaweed found in the North Atlantic Ocean. Extracts from this macroalgae improve the growth and development of crop plants.