简体中文
McCain Foods Canada - Carberry
McCain Foods Canada - Carberry
公司描述
McCain Foods Canada - Carberry is one of the French Fry production plants of McCain Foods (Canada), located in Manitoba.

McCain acquired the Carberry processing plant on October 31, 2004 from Midwest Food Products Inc., a subsidiary of Nestlé Canada Inc. for an undisclosed purchase price.

The Carberry potato processing plant processes about 430 million pounds of Manitoba-grown potatoes every year, mostly into french fries.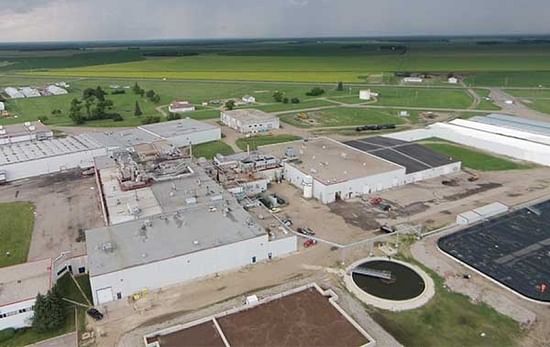 McCain Foods Canada - Carberry potato processing plant, seen from the air in this picture made in July 2015 (Courtesy: Gordon Goldsborough)
The Carberry plant employs about 220 people (January 2016), with a commitment to add another 10 positions to be created over the next three years as a result of recent government supported investments.