简体中文

Jersey Potato Farmers are feeling the heat as the Island is set to enter a drought
四月 29, 2021
The lack of rainfall could affect the potato-lifting season, the Jersey Royal Company has said as the Island is set to enter a drought. Mike Renouard, business unit director at The Jersey Royal Company, said that farmers were hoping for a period of rain to help with the growth of their crop.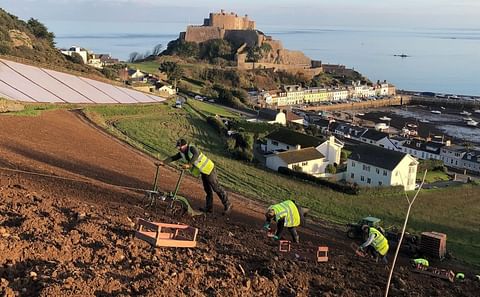 Good demand for first Jersey Royals
三月 11, 2021
The harvest of the famous Jersey Royal potato has started on the island, the initial volumes are small and are sold via wholesale markets in London and Southampton, before moving across the rest of the United Kingdom.

Jersey Royal Company reduces labour costs by investing in Haith destoners for its potato packing operations
八月 05, 2019
The largest potato grower, packer and marketer of Jersey Royal new potatoes has seen a significant reduction in labour costs after investing in three Haith destoners for its potato packing operations