简体中文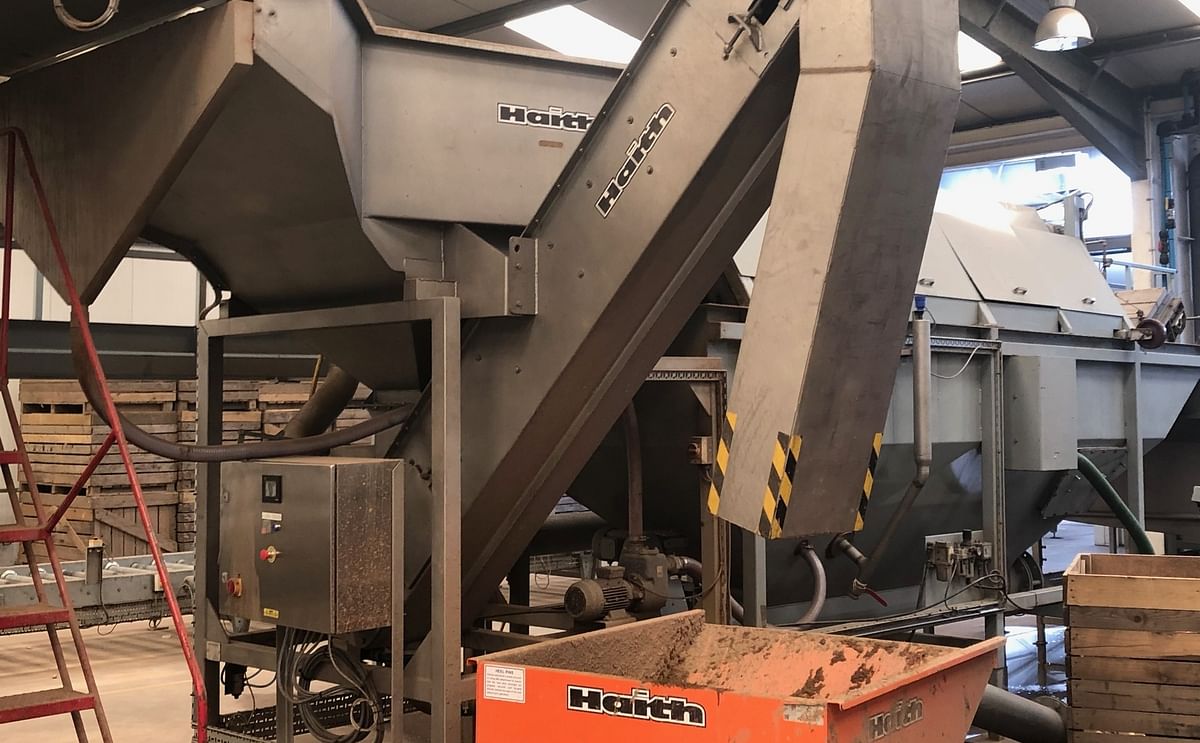 Jersey, the largest of the Channel Islands, an archipelago of the coast of Normandy France is famous for its early potatoes, especially in the United Kingdom.

Jersey's largest grower, packer and marketer of Jersey Royal new potatoes has seen a significant reduction in labour costs this season thanks to a project undertaken with the UK's leading designers and manufacturers of vegetable handling equipment.

Haith Group supplied three new de-stoners at The Jersey Royal Company's packing facility in St Saviour Jersey in February 2019.

The machines, which are part of the pre-packing area, have helped The Jersey Royal Company reduce their labour costs and potato and machinery damage through the wash plant process.

Before Haith's Supaflume de-stoners were installed, stones were removed from the crop by hand, a time-consuming and labour-intensive process.

Ricky Gallon, Engineering Manager at The Jersey Royal Company Ltd.:


"Back in early autumn last year, the management team decided that we needed to automate the process in order to speed things up and reduce the labour we needed in that particular area."

"Having never bought a destoning machine before, we undertook quite a bit of research and shortlisted Haith along with two other companies. We visited them all, but it was Haith's machine that stood out."

"We were really impressed with the quality of Haith's machine. In fact, they took us to see one of their machines in action, and it removed every single stone from a 10-ton batch, and not one potato came out with them!."
Due to the small size of Jersey new potatoes, Haith had to undertake significant development work to ensure the de-stoners could remove the very smallest stones.
(Click to enlarge)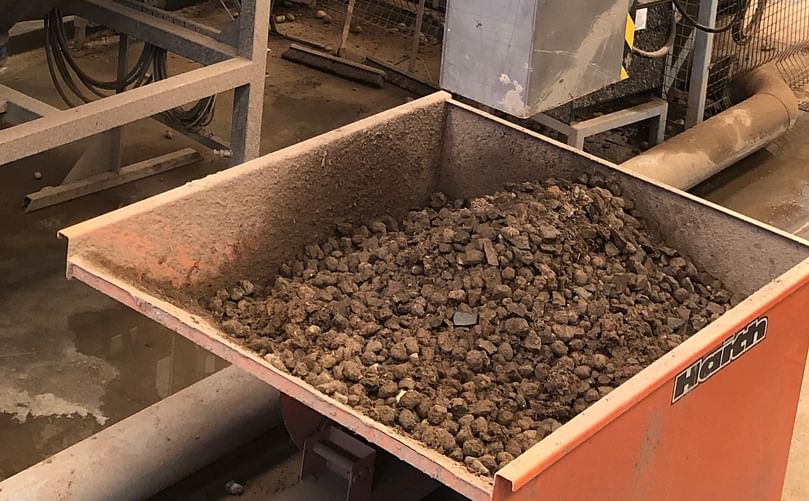 Due to the small size of Jersey new potatoes, Haith had to undertake significant development work to ensure the de-stoners could remove the very smallest stones.
Duane Hill, Sales Director at Haith Group:
"Obviously Jersey potatoes are known for their smaller size, and due to the tight pitch webs used on the harvesters to capture all the precious potatoes it is not uncommon to find small stones mixed in with the tubers."

"Due to the potatoes and stones having such similar densities it's a real challenge to consistently separate the two, that's where the highly efficient and accurate Supaflume comes into its own. Jersey Royal also set us the challenge of fitting our de-stoner to their existing washers."

"This wasn't a problem for our innovative design team and they even modified the cascade infeed chute to accept the crop at the full width of the feeding box tippler."
Haith's Supaflume de-stoner can handle up to 20 tonnes of 10 to 45mm baby potatoes per hour. Mounted onto The Jersey Royal Company's existing barrel washers, the combination has proven incredibly effective.
Ricky Gallon:
"We've been very impressed with the efficiencies we've achieved by working with Haith."

"The Supaflume de-stoners are performing just as Haith said they would, and we are really pleased to see how effective it has been with the removal of even the smallest clods and stones."
Established for more than 20 years, The Jersey Royal Company farms 1,800 hectares on the island of Jersey. Its 450 staff pack over 20,000 tonnes of the internationally recognised and protected Jersey Royal new potato, which are sold to a wide number of UK retailers, wholesalers and processors.
Haith developed its first de-stoner in 1968, believed to be the first fluidised bed de-stoner on the market, no wonder todays Supa-flume is the market leading stone separator. The 2019 de-stoner features heavy duty rubber stone discharge belt, energy efficient close coupled pump and external bearings throughout.
To find out more about Haith and its range of vegetable handling equipment, please visit
www.haith.co.uk
or email
sales@haith.co.uk
or call +44 1302 831 911.