简体中文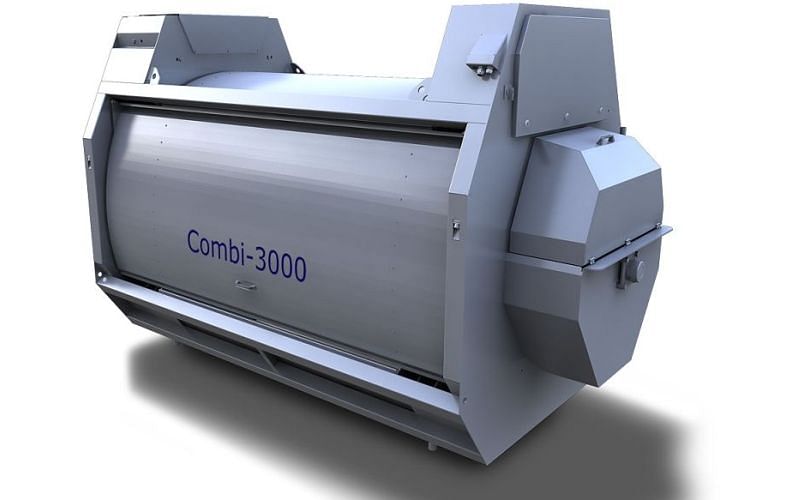 Two equipment manufacturers from Northern Europe, FORMIT and EKKO have decided to cooperate to create the next generation of Combi and knife peeler.

Oy FORMIT Foodprocessing Ab, from Finland, develops, manufactures and markets equipment for peeling and shaping of vegetables and fruits.

Formit supplies compact production lines, for capacities ranging from 400 to 3.000 kg/h.

FORMIT is active on the market since 1990 and has gained experience in developing equipment for shaping and peeling since the beginning of the 1980s. FORMIT has hundreds of satisfied Combi-peeler customers worldwide.

EKKO maskiner A/S, from Denmark, was founded in 1979 and is today one of Europe's leading companies in the design of complete production plants for carrots and potatoes for the fresh market. Ekko is known for their root vegetable Polishers for capacities up to 30.000 kg/ha.

Changes in the market and an increasing demand for big capacity knife peeled vegetables and fruits, has led the two companies to this common venture.

Based on extensive research and development efforts and input from their customers, FORMIT and EKKO have together designed the Combi-3000.

The most revolutionary features of this peeler are the capacity and the service interval. Never before has the market seen a knife-peeler that can produce up to 9.000 kg/h of knife-peeled potatoes. The proven durability of the FORMIT knife rollers and the renowned robustness of the EKKO polishers guarantee the users, long service intervals and low maintenance costs

The two companies each have contributed their specific expertise: EKKO its long experience in building rotating cage machines and FORMIT its patented combi roller peeling system.


The Combi-3000 is available in several different roller configurations depended of application, the estimated main configuration will however be the CK (Carborundum and Knife rollers) and the KK( full Knife rollers)
Each roller has a double bearing arrangement and can be dismantled very quickly with the use of standard tools.
The Combi-3000 design allows the peeling of a wide range of products in the same peeler. The unique design with abrasive elements combined with knife element and adjustable speed on the rolls makes it possible to peel small potatoes and celeriac with the same machine. Also, very hard products as Swede turnip or long products like carrots can be peeled.
EKKO and Formit will display the Combi-3000 at
Fruit Logistica in Berlin
February 8-10th hall 6.1 Stand A-15