简体中文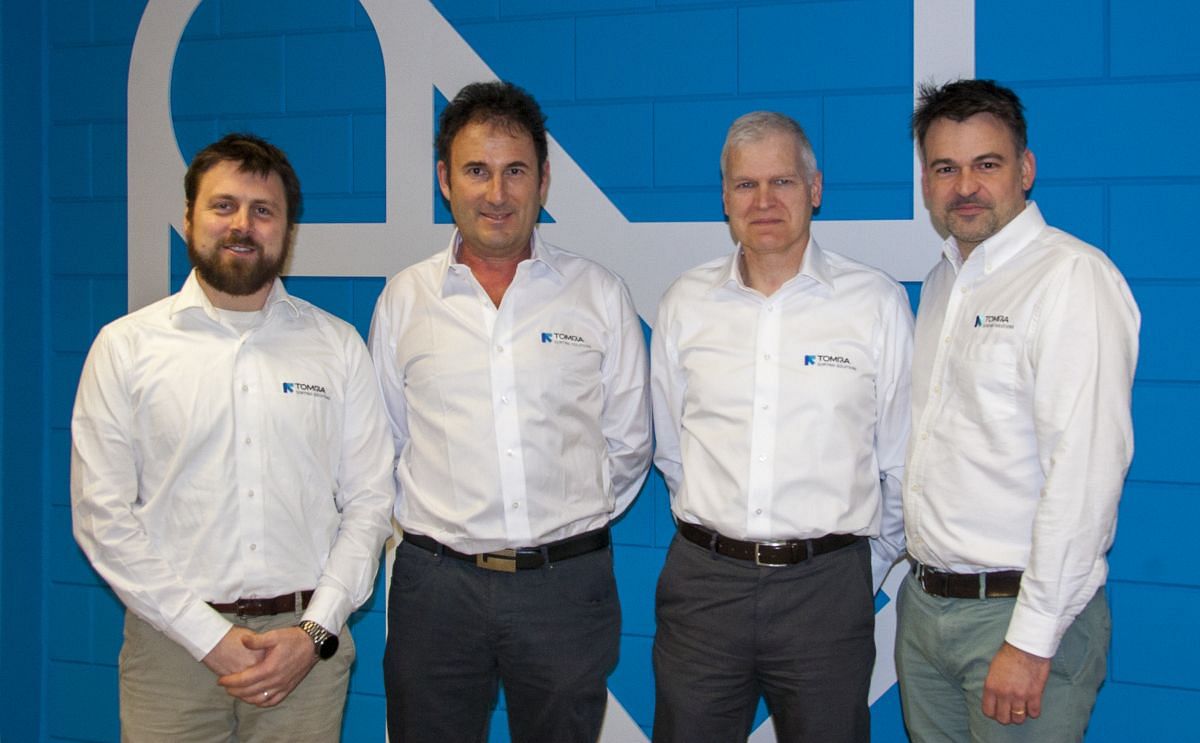 TOMRA Sorting Food has appointed two highly experienced senior sales people for Europe, the Middle East and Africa (EMEA) to further implement its controlled growth strategy.
The global leader in sensor-based food sorting solutions has promoted
Karel Strubbe
to regional sales director with responsibility for Europe, the Middle East and Africa. This follows six years based in California where his most recent role was as TOMRA Sorting Food's sales director for the Americas and Oceania.
A Belgian native, Karel has 11 years' experience with TOMRA and returns to the company's Leuven headquarters in his home country to bolster its sales force, build customer partnerships and lead a large and growing team of regional sales managers.
Karel Strubbe:
"EMEA is the most complex and diverse region in the world, spanning 65 countries, many cultures, and 40 languages in Europe alone."

"There are significant opportunities and challenges here, so I'm really looking forward to leading TOMRA Sorting Food's sales operation across the region."

"We take a collaborative approach with customers in the Americas, and in EMEA I will continue with the ethos of understanding customers' needs and providing them with the right technology, innovation and customer care."

"TOMRA has a strong reputation worldwide in sensor-based food sorting solutions and this puts us in a good position to expand our customer base in EMEA."
During the four years that Karel oversaw TOMRA's Americas region as sales director, its revenues significantly increased by enabling its customers to optimise yield, reduce waste and maximise profits.
His EMEA role will see him focus his expertise on TOMRA's core applications of optical sorting solutions for potatoes, nuts, fruit and vegetables.
He will also spearhead the company's innovation by working in partnership with customers to develop bespoke new applications to meet their specific needs.
Thomas Molnar, TOMRA Sorting Food global sales and marketing communications director, congratiulated Karel on his promotion.
Thomas Molnar:
"Karel is a highly experienced and multi-talented leader with a strong track record at TOMRA. He will use his intelligent world view and extensive industry knowledge to grow our business across EMEA."
Also appointed is
Peter Janssens
, who joins TOMRA Sorting Food as regional sales manager in France and Belgium.
With more than 25 years' experience in sales and previous technical experience as an engineer, Peter previously worked at global water, hygiene and energy technology provider Ecolab as a corporate account manager in the food and beverage market. He is a native Dutch speaker as well as being fluent in French, German and English.
Peter Janssens:
"I'm excited to combine my sales and engineering experience with the strong local team in France and Belgium."

"These are two very important markets for TOMRA where we have strong existing customer relationships and significant opportunities to form new partnerships."

"I look forward to working with customers in France and Belgium to deliver TOMRA Sorting Food's brand promise of trusted technology and partnership for better business and environment."