简体中文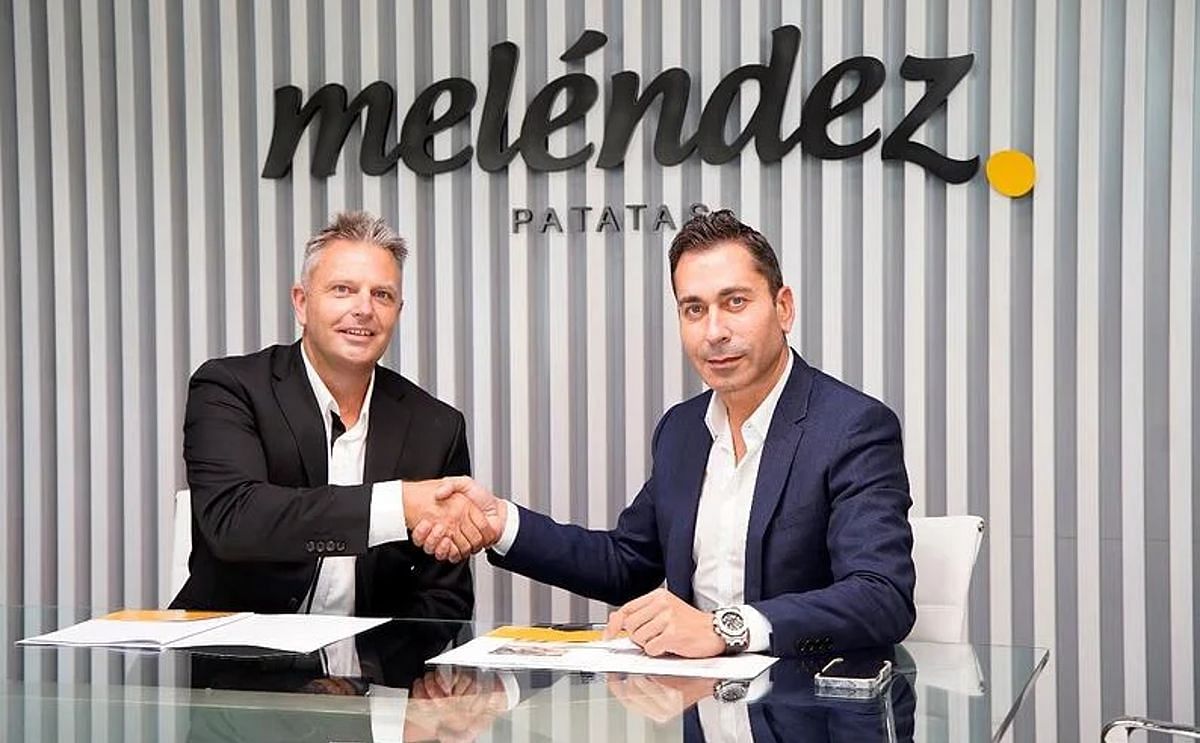 Spain's leading potato company Patatas Melendez has selected Wyma Europe as its primary partner to design and manufacture what will be one of the most innovative, quality-focused, and efficient potato packaging facilities globally.
The new potato facility in Medina del Campo, Spain, will be a cornerstone asset in a broader project which will involve the complete digitalization of Melendez's production process.
Javier Melendez, the CEO Patatas Melendez: 
"In selecting a line supplier, we had a number of key criteria. These included – the quality of the machinery, line/staff safety, very gentle potato handling, line efficiency, and smart automation. Wyma Europe met and demonstrated these key criteria."
Jason Gerrie, Managing Director of Wyma: 
"It is fantastic to partner with such an innovative and forward-thinking company as Patatas Melendez. The new plant will incorporate the latest technology available on the market today."

"This will include world-leading potato pre-grading, destoning/washing/polishing, and optical grading solutions to maximize potato yield, automated box storage and handling system (supplied by Deprez Construct), multiple new packaging lines, and an automation system to allow Patatas Melendez to continue their digitalization journey."
Wyma will complete the design and manufacture of the line in the coming months, with the plant expected to be operational by the end of 2022.
来源
Wyma Europe / Patatas Meléndez
产品
Wyma Large Potato Packaging Line
With this example of a large Potato Packing Line with a capacity of 90-ton/hour, Wyma illustrates the scale and complexity required to process and handle large volumes of potatoes or comparable root vegetables.
Wyma Medium Potato Line
Medium Potato line is a 25-ton line which has two receiving options. Produce may be received directly from a field harvest truck or via storage bins using an Electric Bin Tipper.
Wyma Small line to pack potatoes
In this example of a small line to pack potatoes (5 ton per hour), produce can be received onto an Elevator where they are fed into a Horizontal Debris Remover, to remove loose dirt, vine, and other debris.