简体中文

At the beginning of May, Marinus de Bruijn visited India together with VDL to investigate how they as FoodeQ can gain (a greater) foothold there.
Marinus de Bruijn, Owner of FoodeQ: 
"The Indian market is booming, but you have to be known there and have the right product range if you want to play a significant role over there."

"They want to work on their name recognition in India, because if you come across FoodeQ everywhere then everyone realises what a big player they are now in the food processing industry."
For a long time there had been cooperation with FPT (Kiron Food Processing Technologies LLP (FPT India)), a well-known local partner with whom large projects had been carried out in the past.
Now they want to go further, so they looked again at craftsmanship and reliability. They already knew that FPT was a good partner, but now that they are going to intensify the cooperation they wanted to check it again. FPT is able to guarantee the quality that FoodeQ stands for overseas, and they will provide design support from Steenbergen.
What Marinus has come away with, is the conclusion that employee morale and quality of work in India is very high already. This initiative helps us to increase their market share and also creates local employment.
相关企业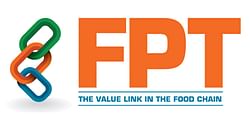 Kiron Food Processing Technologies LLP (FPT India)
Over the past decade, Kiron Food Processing Technologies (KFPT) has played a vital role in finding innovative solutions by representation and connecting the best food processing systems manufacturers from around the world to India's flourishing processed food Industry.
产品
FoodeQ Shaker
FoodeQ designs and builds professional shakers exactly according to their customers' requirements and wishes for a wide range of products and purposes. They build shakers in all shapes and sizes for the transportation of goods from A to B.