简体中文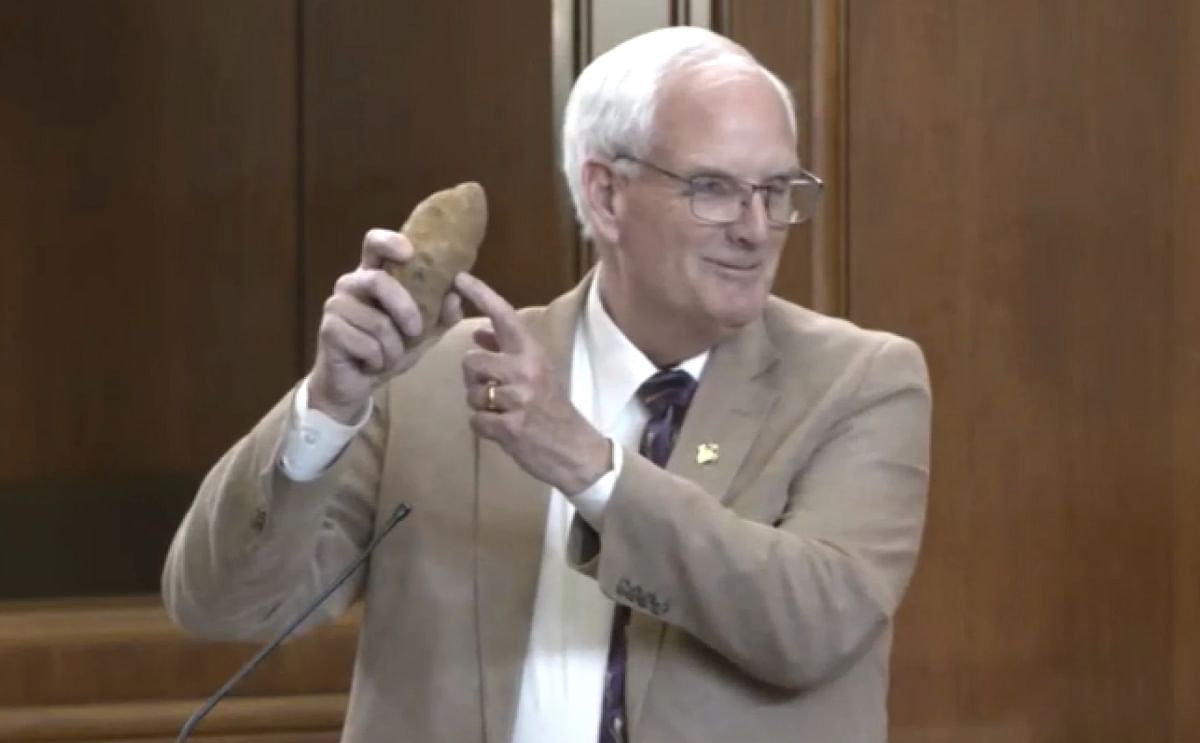 On Wednesday last week, the Oregon Senate adopted a resolution declaring an official state vegetable and yes, you guessed it, it is the Potato!
Senate Concurrent Resolution 3, sponsored by Sen. Bill Hansell, R-Athena, aims to recognize the potato as the official state vegetable. During the session, Senator Hansell passionately advocated for the resolution while holding a brown russet potato in what could be described as a 'spudtacular' display.
Bill Hansell: 
"Twenty-five percent of Oregon's frozen french fries are shipped overseas. Oregon potato farmers have donated over one million pounds of potatoes annually to the Oregon food bank. And lastly, the iconic tater tot – was developed by two brothers in Ontario, Oregon, who also created the Ore-Ida potato company. No other state can claim the tater tot as their own."
Other lawmakers praised the potato's part in making lefse or vodka. With no fiscal or revenue impact, enacting this proposal would be done on a shoestring budget. The resolution passed 29-0 and now heads to the Oregon House, where Hansell seems content to let the chips fall where they may.