English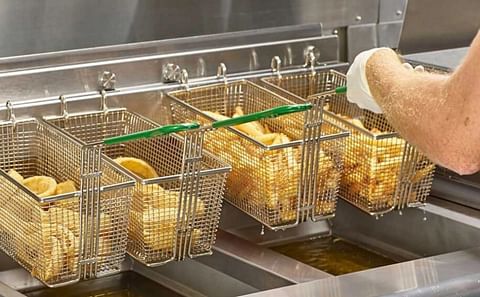 Mexico reinstates labeling exemption for foodservice products, facilitating US exports
November 12, 2020
The US potato industry was informed that Mexico rescinded its new front of pack labeling regulation, reinstating the exemption for foodservice products, according to a newsletter from the National Potato Council.
Restaurantes de comida rapida en Mexico eliminan grasas pero suben costos
August 07, 2008
Barcel, Bimbo, Gamesa, Sabritas, Sigma y restaurantes como Burger King, entre otros, eliminarán voluntariamente la utilización de grasas trans que son consideradas perjudiciales para el ser humano. La medida, dada a conocer por el Consejo Mexicano de...
No hay relación entre Sabritas y obesidad. La empresa no colocará advertencias a sus productos
May 10, 2008
Pedro Padierna Bartning, presidente de PepsiCo Región Sabritas, dijo que no colocarán etiquetas en sus productos que adviertan sobre efectos de obesidad al ser consumidos, "porque no existe una relación entre la obesidad y el consumo de nuestros p...