简体中文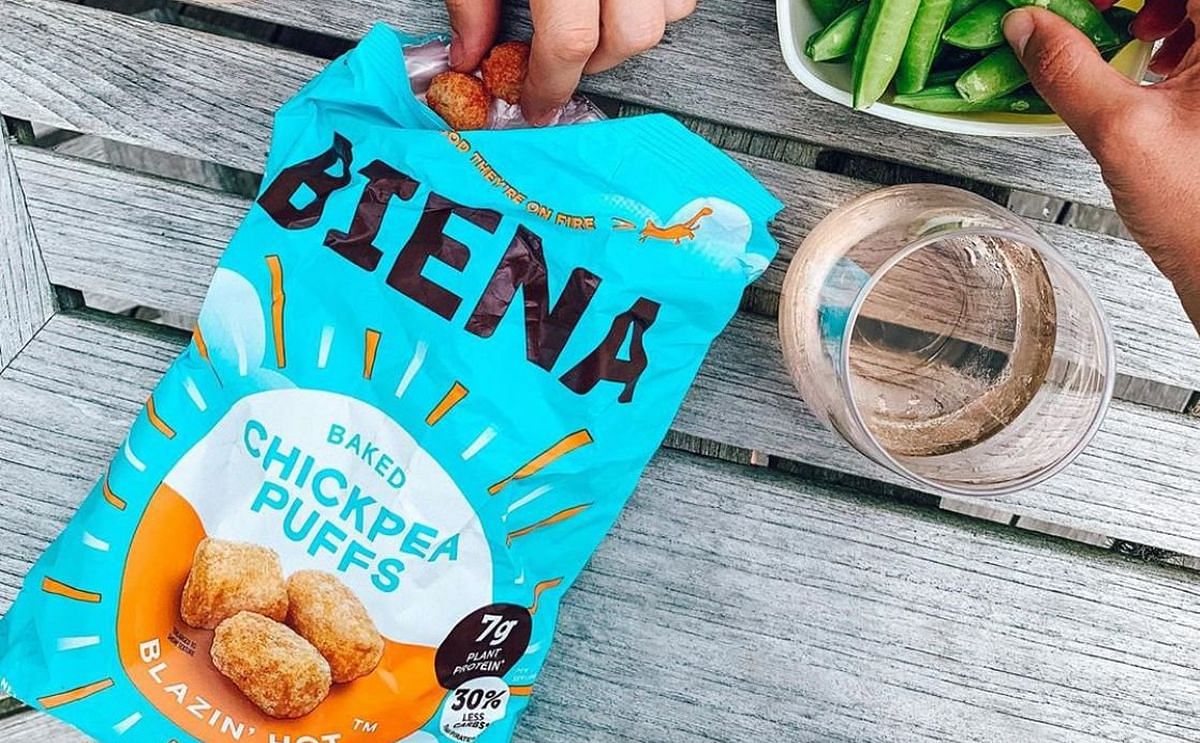 Boston-based Biena Snacks has secured $8 million in Series B financing led by MAW Investments, a private equity firm created by former Snyder's-Lance executives, including Peter Michaud, former president of the better-for-you division at the company.

Other investors participating in this round included sports journalist and influencer Darren Rovell, serial entrepreneur Jesse Itzler, and Sara Blakely, founder of American intimate apparel company Spanx. All of them have been involved in Biena since 2017.

Michaud will join Biena's board of directors, bringing his extensive snack industry experience to the team.

Peter Michaud, former president of the better-for-you division at the company:


"Biena has been a progressive player in natural snacking since day one, getting ahead of the plant-based trend with their roasted chickpeas while shaking up the market their reinvented cheese puff."

"We have grown some of the top snack brands in the country, so supporting Biena, a leader in plant-based snacks with a strong growth trajectory, was an opportunity we couldn't miss."
Pulses, such as lentils and chickpeas, are experiencing healthy sales growth at U.S. grocery outlets, partly because they can serve as ideal meat substitutes for carnivores, vegetarians and vegans alike, according to consumer research firm Nielsen.
Meanwhile, increased shoppers' awareness of health and wellness is set to drive the overall plant-based snacks market to grow by 8% in total revenues from 2019 to 2028, Persistence Market Research predicts.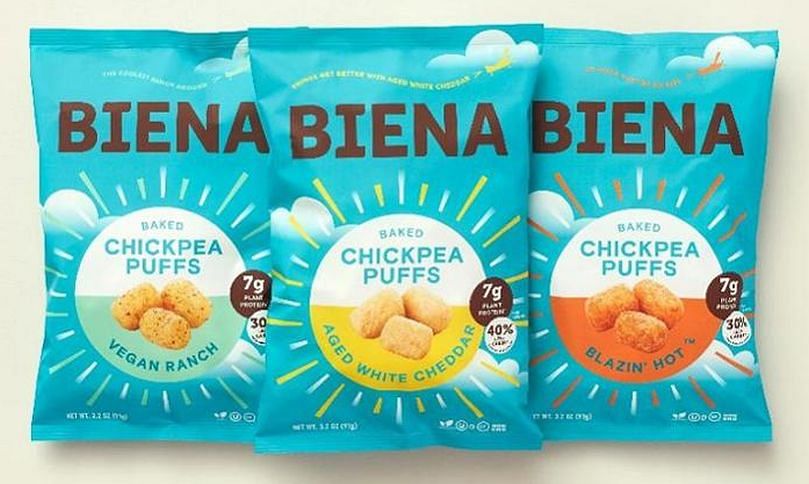 It noted, since some plant-based snacks are less flavorful than their meat-based counterparts, manufacturers are leveraging unique ingredients to enhance the taste of their products.
MAW Investments, which recently changed its name from MAW Acquisitions LP, also acquired private-label salty snacks company G&S Foods last year for an undisclosed sum after selling Snyder's-Lance to Campbell Soup.
The former deal with concluded with the assistance of management consulting firm SC&H Group.
Ahead of growth and distribution targets
Like many food start-ups, Poorvi Patodia founded Biena in 2012 after realizing that there was a lack of healthy savory snacks on the market.
She started by experimenting with roasted chickpeas in her own kitchen and ultimately came up with a unique roasting process that resulted in a light and crispy texture while maintaining the protein and fiber of a whole chickpea.
Currently available in two product lines – roasted chickpea snacks and recently developed chickpea puffs, Biena is sold in 15,000 retail locations across the U.S. and is expected to double its year-over-year revenue by the end of 2019.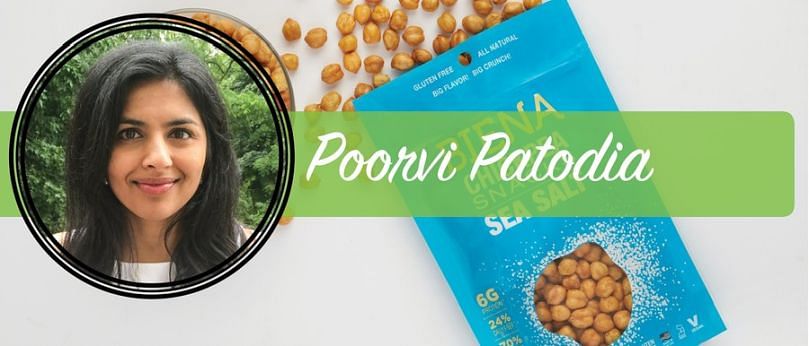 Patodia noted that Biena's expansion into the puffed snack category is off to an 'explosive start,' and it is already ahead of growth projections and distribution targets. Additionally, three new flavors, including Aged White Cheddar, Vegan Ranch and Blazin' Hot, will be hitting Whole Foods nationally in September 2019 and available in 3,500 total stores by year-end.
Poorvi Patodia, founder of Biena:
"Biena is creating the next generation of nutritious, plant-based snacks, and all of our snacks meet our three standards of goodness – delicious, nutritious and clean."

"we realized [they're] a fantastic investment partner … they have deep experience growing some of the best snack brands in the country. We are excited to leverage that experience to take Biena to the next level."

"The most recent financing round will support continued acceleration of the Biena brand, including larger scale marketing efforts, hiring additional staff and supporting distribution growth."

"[It] will also support continued innovation and product development of nutrient-dense, plant-based snacks."