简体中文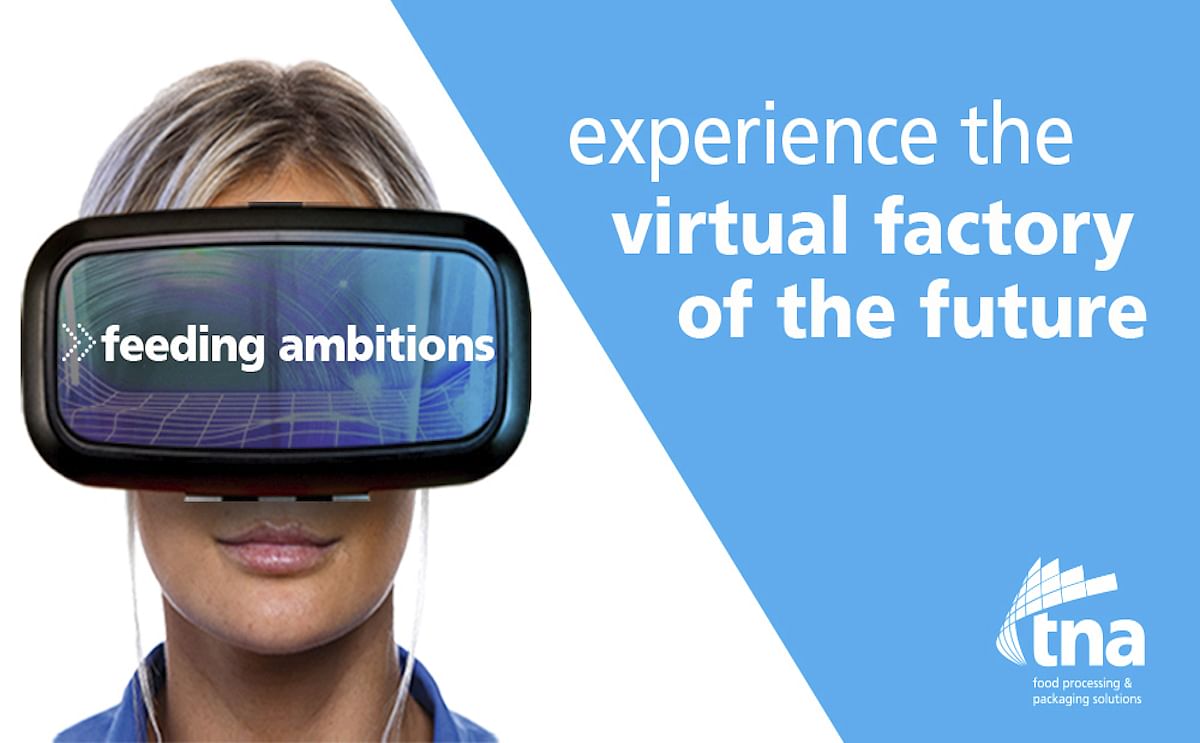 tna solutions is offering visitors to interpack 2023 the chance to step off the event floor and into a virtual factory. tna's Extended Reality (XR) technology enables remote commissioning, installation and maintenance of production lines, reducing carbon footprint and downtime.
From 4 to 10 May 2023, this unique opportunity was open to anyone with an interest in experiencing how advanced technology will transform the way the industry approaches complete processing line integration.
Natasha Avelange, Global Extended Reality Manager at tna solutions: 
"The way we are implementing the factory experience is unique. The virtual factory is bringing this concept to life in a whole new way, and we are excited to host this shared experience."

"Customers from across the food processing world, from candy and confectionery to snack foods and French fries, were able to see first-hand how interactive technology can enable winning solutions."
Thanks to tna's state-of-the-art software, coupled with the very latest VR headsets, this completely immersive experience allows the user to embark on an interactive journey around a production line, to be transported there, and to experience the sensation of looking at the environment through 360 degrees. 
Natasha Avelange: 
"What we have on display at the show is just a representation of what is possible, but that representation speaks to a need in the industry to leverage the virtual space to better deliver for customers and the environment."

"Digitalisation is fuelling the future of the processing and packaging industry, and we are looking forward to demonstrating this at interpack 2023."