English
Aardappelwereld BV (Potato World Magazine)
Aardappelwereld BV (Potato World Magazine)
Company Description
Potato World magazine is a potato Industry news magazine run out of the Netherlands.

Their journalists report about the latest international developments of potato crops from the potato heart of Western Europe.

They focus on important subjects such as breeding, seed production, varieties, inspection, fertilisers, crop diseases, crop protection, quality issues, high-tech machinery and storage, marketing, market analyses, statistics, science and research, education, and much more potato news.

Founded in 1947, Potato World has served the whole potato industry for many decades.

They publish a printed magazine four times a year, and a digital monthly newsletter. Both are also available on their website.
 
Product Types offered by this company
Products Offered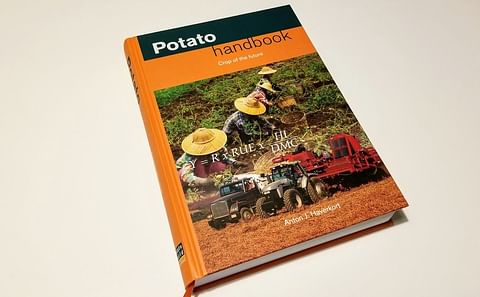 Potato Handbook (English version)
This book on potatoes in clear language, complete (588 pages) and up-to-date (2018) is written by renowned potato scientist Anton Haverkort. It makes you an instant expert on all aspects of potato cultivation, potato storage and much more...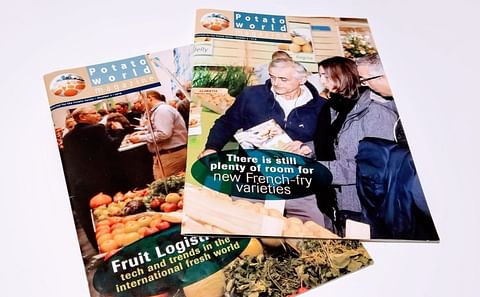 Subscription to Potato World Magazine
Published four times per year, this is the #1 magazine for potato industry professionals worldwide. With a special offer for PotatoPro readers!
Agent for the following companies