English
Company Description
Engie Refrigeration is a Dutch manufacturer of solutions in refrigeration and deep-freeze technology.

The company is part of the French Energy company Engie and is a subsidiary of Engie Services

You might not (yet) be familiar with the name Engie Refrigeration, but you may know the company by one of its former names, in order: Zephyr Refrigeration, GTI Koudetechniek and then Cofely Refrigeration.

Engie Refrigeration activities are not limited to the Netherlands, the company also operates abroad: its technology is used in countries including Poland, Russia, Turkey and even the Faroe Islands.

Potato Storage Concept

For the potato industry, Engie Refrigeration has developed a potato storage concept based on mechanical ventilation only, resulting in quality improvement and reduced losses.
Product Types offered by this company
Products Offered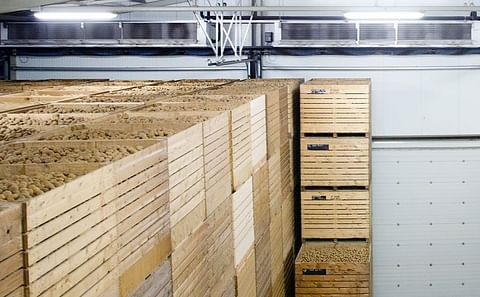 ENGIE Potato Storage Concept with Mechanical Ventilation Only
ENGIE Refrigeration has developed a storage system entirely based on mechanical refrigeration, which allows maintaining the same storage conditions throughout the year.
Agent for the following companies