English
Ukraine imports potatoes from Poland and the Netherlands

Ukraine started to import potatoes from Poland, where prices fell sharply due to a significant reduction in consumption by the European foodservice segment.

This was announced by the President of the Ukrainian Fruit and Vegetable Association (UPOA) Taras Bashtannyk reports 'ProAgro Group' with reference to AgroTimes.

Taras Bashtannyk, the President of the Ukrainian Fruit and Vegetable Association (UPOA):
"We have been importing products from Russia and Belarus for two years now, and this year, at the beginning of summer, we started importing potatoes from the Netherlands and now imports from Poland have also started. This is due to the fact that prices and consumption in Poland have fallen significantly."
Consumption of 'HoReCa segments of potatoes as well as volumes for processing reduced due to quarantine lockdown. The large volumes of potatoes on the market' put pressure 'on prices that fall below production cost,' he said.
Thus, the average cost of potatoes in wholesale markets in Poland during the month was 5.21 UAH / kg, in Ukraine - 6.20 UAH / kg.

According to the expert, in order to meet such challenges of international markets, Ukraine needs to develop a strong, competitive sector of professional production, storage, and processing of potatoes.
This will allow Ukrainian producers not only to engage in highly efficient production but also to create added value, which will create new jobs and fill the budgets of all levels.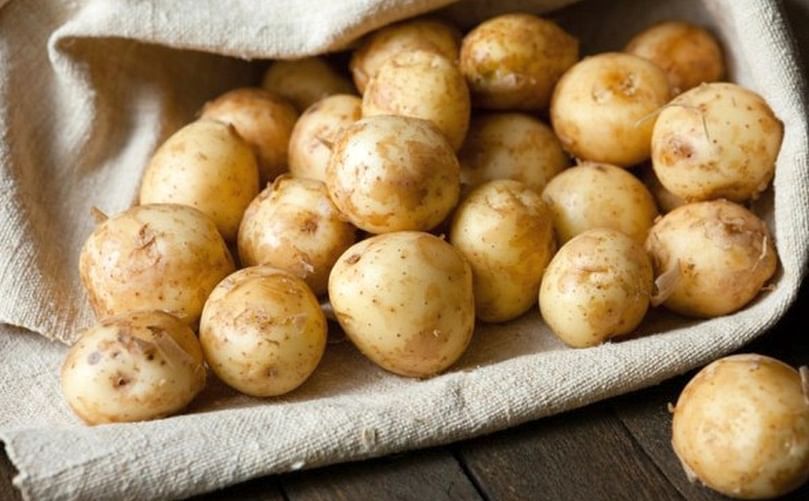 Ukraine has increased its potato imports by a factor six. (Courtesy: UNN)
Ukraine's imports of fresh or chilled potatoes in January-August 2020 reached USD 51.27 million, which is six times more than in the same period last year. This was reported by UNN with reference to the State Customs Service.

Thus, for the same period last year, potato imports amounted to only USD 8.5 million, and this year increased by 503.15%. Belarus (USD 21.42 million), the Netherlands (USD 11.97 million), and the Russian Federation (USD 7.23 million) became the TOP-3 importers of potatoes to Ukraine this year.

In January-August 2020, Ukraine exported USD 0.83 million worth of potatoes, which is 44.02% less than in the same period last year. Thus, last year in January-August, potato exports reached 1.48 million dollars, and this year for the same period decreased almost twice.
This year, Ukraine sold the most potatoes to Belarus (USD 417.54 thousand), Egypt (USD 202.3 thousand), and Moldova (USD 177.13 thousand).

Ukraine lost almost 10% of foreign trade against the corona crisis.
Source
Agroberichten Buitenland / ProAgro / UNN