English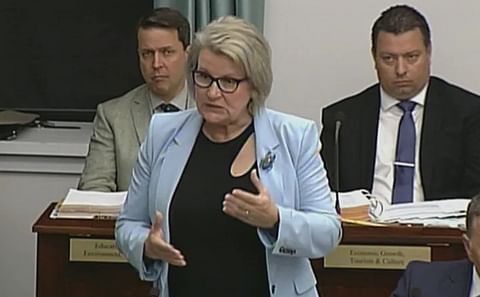 New bill would allow PEI government to limit what crops can be grown in potato wart index fields
November 18, 2022
The minister of agriculture of Prince Edward Island (PEI), Canada has tabled legislation that would give the provincial government a lead role in trying to prevent the spread of potato wart in the province.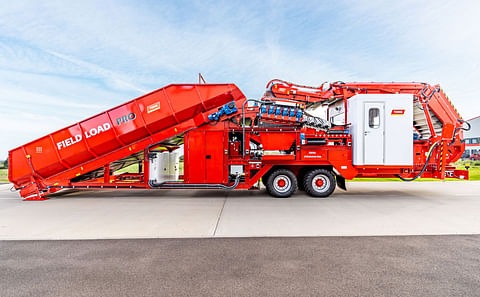 Tong demonstrates a new vision for labour efficiencies at LAMMA 2023
November 17, 2022
Tong Engineering is set to demonstrate its latest handling equipment advances that focus on overcoming
post-harvest labour challenges, at the UK's largest agricultural machinery show, LAMMA in January.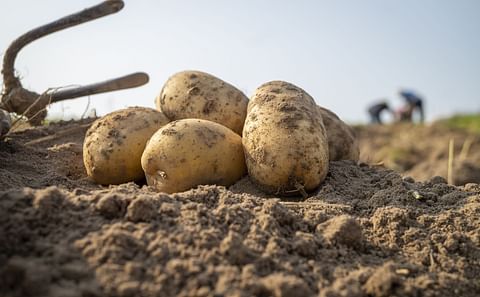 NEPG reports a 6% drop in potato production in North-western Europe and warns high costs could reduce potato area in 2023
November 17, 2022
During its last meeting on November 9, 2022, the NEPG estimated that the total potato production 2022 in the NEPG zone (EU-04) will be down by 6 % compared to last year.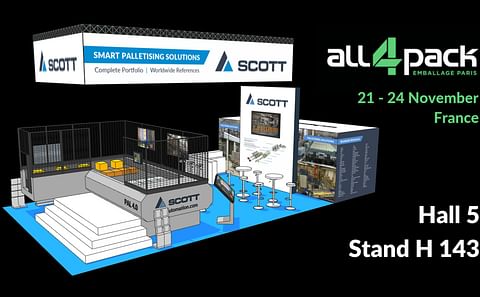 Scott Automation to showcase their new generation palletiser at ALL4PACK
November 17, 2022
The leading international packaging and materials handling trade show ALL4PACK will take place in Paris end of November 2022. Scott are happy to be exhibiting at the show, taking this opportunity to present their unique palletising expertise, including the latest PAL 4.0 range.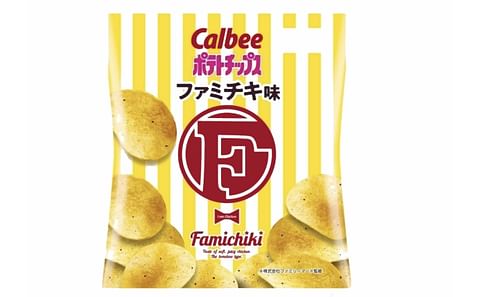 Japan's newest potato chip flavor: Convenience store fried chicken
November 17, 2022
There are all sorts of ways Japanese convenience stores earn the "convenient" part of their name. They've got branches all over, for example, so you're hardly ever more than a short walk away from one.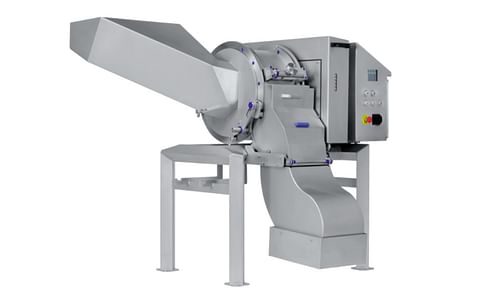 FAM, Stumabo and Kiremko start global partnership focused on industrial potato cutting
November 16, 2022
Kiremko, manufacturer of turnkey potato processing lines and FAM Stumabo, worldwide known for their progressive industrial potato cutting solutions and innovative shapes produced through hydrocutting systems, have entered a long-term global partnership.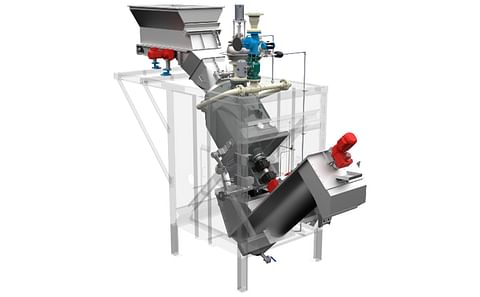 Herbort will present its static steam peeler, industrial microwave at Interpom
November 16, 2022
On November 27, 28 and 29, Herbort will be exhibiting at Interpom Expo in Kortrijk, Belgium. Together with Spiessens, Herbort will present several unique machines at hall 5, booth 511.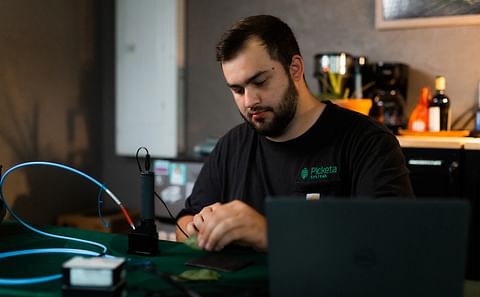 LENS™ fertilizer management tool offers real time insight in 13 nutrients in potato plants
November 16, 2022
Ag start-up Picketa Systems announces the release of their Leaf Evaluated-Nutrient System, LENS™. The LENS™ fertilizer management tool offers real time insight in 13 nutrients in potato plants.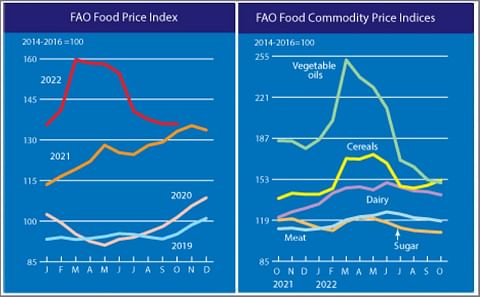 FAO Food Price Index virtually unchanged in October
November 15, 2022
The FAO Food Price Index* (FFPI) averaged 135.9 points in October 2022, virtually unchanged from September, with the price indices of all the covered commodity groups, except cereals, down month-on-month.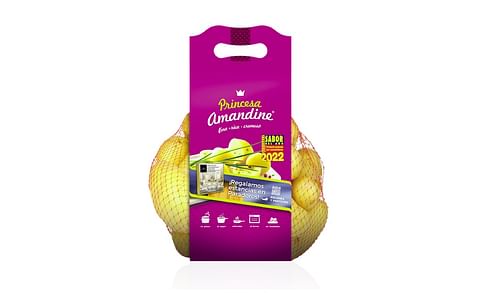 Princesa Amandine se apoya en Paradores de Turismo para promocionar el turismo local
November 15, 2022
Princesa Amandine une su marca a la de Paradores de Turismo para que los consumidores de esta patata puedan disfrutar de las 10.000 plazas que ofrecen los 97 establecimientos de esta red líder de turismo cultural.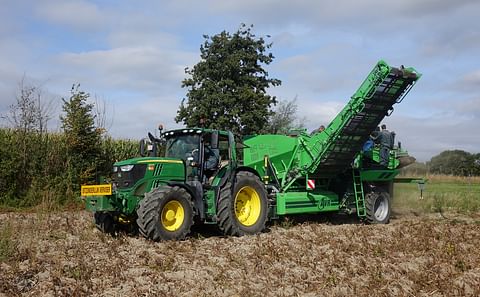 Meet AVR at Interpom 2022, November 27-29 in Kortrijk, Belgium
November 15, 2022
The Interpom potato industry trade fair in Belgium is coming up! At the stand of harvester manufacturer AVR you can discover their latest updates: a new Clean & Go bunker and a special edition of their MultiForce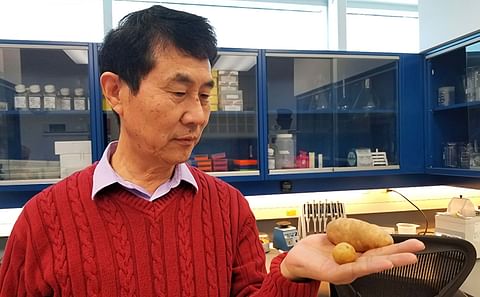 Hot Potato! Canadian research into heat-tolerant potato genes builds on award-winning study
November 15, 2022
In the classic children's game, nobody wants to be the one left holding the 'hot potato'. This also rings true for farmers, as rising global temperatures are bringing new meaning to the term.