English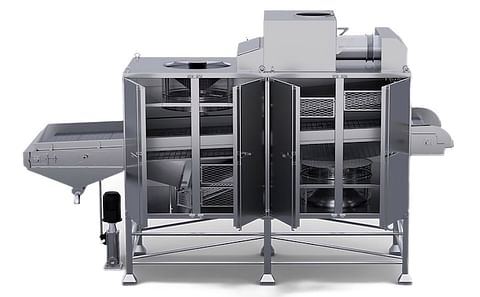 Belt Dryer
The Rosenqvists Belt Dryer works on air with low temperature and high humidity that ensure even drying results of each strip. The Belt Dryer uses the counter-air-flow principle where the airflow covers the full width of the belts.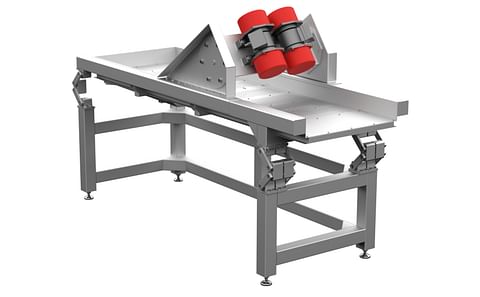 Vibrator 207
Herbort Vibrator 207 distributes, sorts and removes excess water through the use of vibration slots. The gutters are manufactured in different lengths and widths, depending on the available space and the desired performance.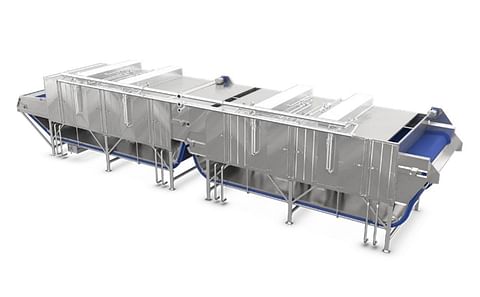 Belt Dryer
Before the product is fried, it must be properly dried. This improves the result of the frying process, resulting in a crispier end product.