English
Product Description
The tna auto-splice 3 system is an innovative solution that automatically joins a new film to an expiring film roll with no interruption to packaging line.
Featuring a dual-spindle film system and rotary reel swapping mechanisms, a new pre-prepared film is always ready to take over from the current roll.
This helps reduce film waste and removes the downtime associated with manually splicing and replacing rolls, increasing uptime by up to 5%*.The result; a more productive and profitable packaging line, capable of producing up to 2,800 more bags per line, per day.
Compact, efficient and easily retrofittable to tna robag ® 3ci machines, the system adds only 200mm to the existing packaging equipment footprint, while seamlessly integrating with tna robag ® 3cisoftware for improved performance monitoring and faster system maintenance.
Benefits
Automatic film changeover with no interruption increases up-time of packaging lines by up to 5%*

Produce up to 2,800 more bags per line per day*
Free up operator time
Reduce film waste

Compact, only adds 200mm to the existing footprint
Available for new orders of tna robag 3e or retrofit to tna robag 3ci machines
Standard features
retrofittable to tna robag 3ci machines
compact design, adds only 200mm to robag footprint
excellent accessibility to splice preparation area
simple operator film preparation
unique film reel swapping
max reel diameter 350mm
max FBW of 310mm (220mm on robag 230 machine)
ability to complete registered splice
includes film auto-tracking as standard
tna auto-splice 3 brochure
(Click to download the full brochure | PDF)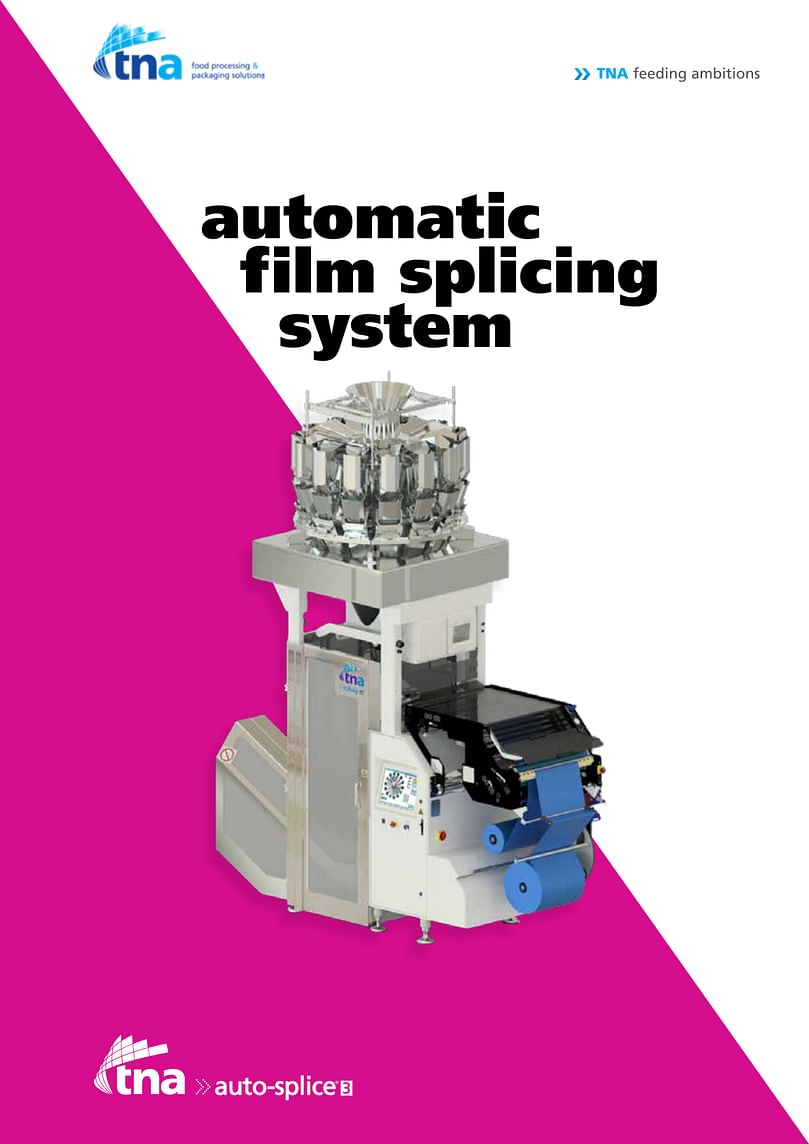 News related to this product
Products offered by the same supplier(s)