简体中文

Better Made Snack Foods is extending its reach well beyond its home base of Michigan.

Its chips and snack products are now available in 14 additional US States, including Texas, Missouri, Louisiana, Mississippi, Alabama, Florida, South Carolina, North Carolina, Nevada, Virginia, Maryland, New York, Connecticut and Pennsylvania.

The company has also distributors located in Japan and Qatar.

The company says that the increase in distribution states is due to smaller distributors who specialize in niche brands based on requests from former Michiganders now living out of state.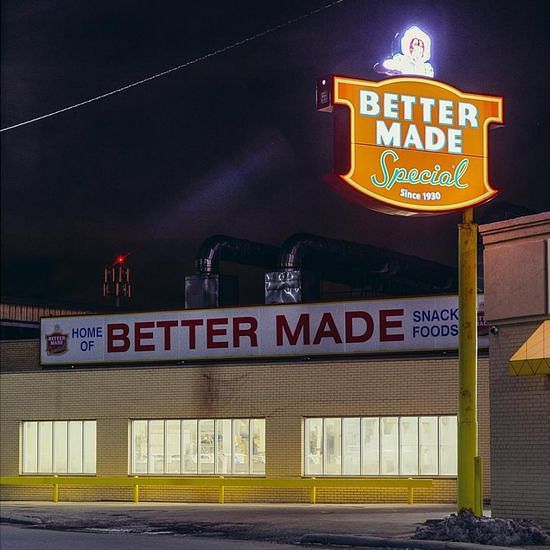 Streetview of the Better Made Snack Food factory in Detroit
Sam Cipriano, whose father founded Better Made:
"The growth of our brand is really flourishing now."

"We are starting to get a real foothold in several new states with smaller distributors, and are expecting to grow each market and add new states this year."

"The growth is due in part to our loyal customers living out of state and the desire for niche brands across the country."
The company expects more states to be added sometime in late 2018.