简体中文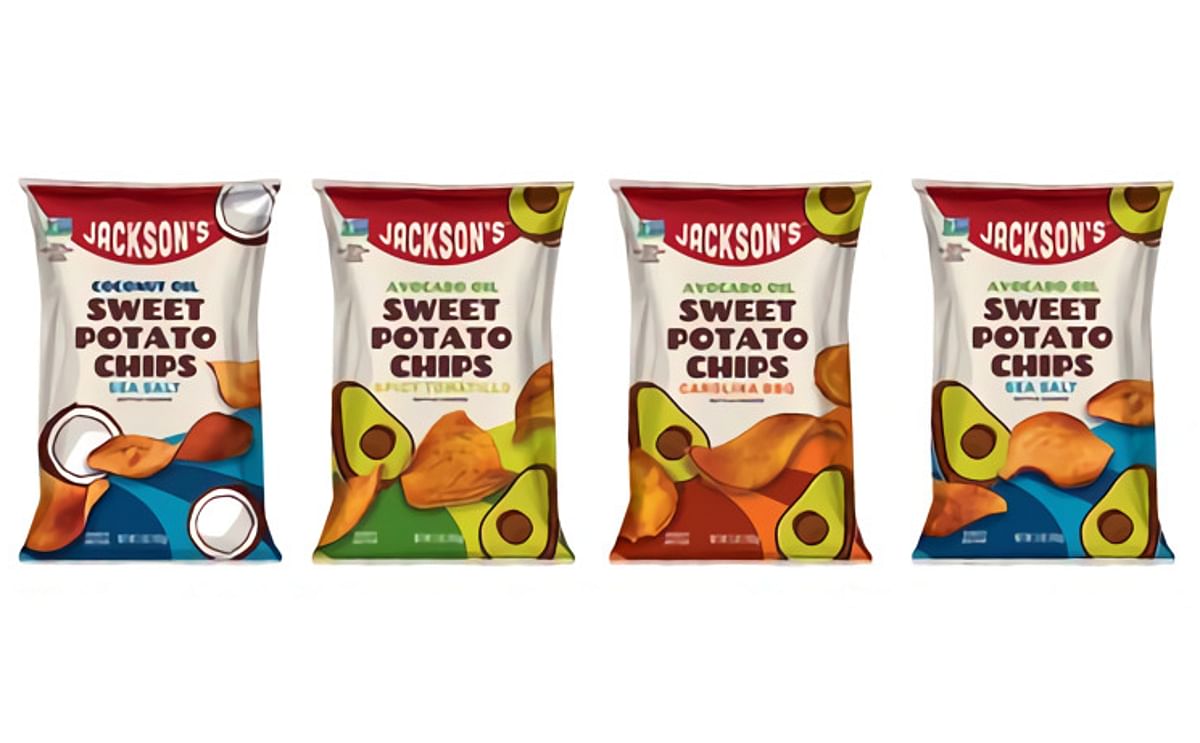 Jackson's®, a sweet potato chip snack brand in the United States, is expanding its sales and marketing team by adding three knowledgeable brand leaders to drive distribution throughout the country. 
With experience from CPG brands such as Frito-Lay, Field Trip, Bragg, and Tasty Bite, these new hires join as Jackson's expands its sweet potato chip product lineup with new epic flavors and snack size innovations.
Andy Malloy has been named President, Sales & Marketing, while Dan Wilfand and Todd Tolis join as Director of Natural Channel Sales and Director of Alternative Channel Sales, respectively.
As President of Sales & Marketing, Andy Malloy brings more than 20 years of high-level sales leadership in the CPG space to his new position, having served in a variety of roles at major brand organizations including PepsiCo's Frito-Lay and Materne North America's GoGo squeeZ.
In his new role, he will oversee the sales and marketing team as well as the sales and marketing agencies that partner with the brand.
Andy Malloy: 
"I've been a big fan of Jackson's since first hearing about how Megan & Scott Reamer created sweet potato chips cooked in healthy oils to ease their son Jackson's inflammatory-driven pain."

"There is a mega trend (and love affair) happening right now with consumers and avocado oil because of the low inflammation properties compared to seed oils typically found in traditional snack foods."

"The Reamers pioneered snacks made with healthy oils, and now with our own manufacturing facility, the brand is developing true innovation focused on unadulterated avocado and coconut oils. I'm thrilled to lead this exceptional sales and marketing team to share Jackson's story and deliver healthy oil snack options to shoppers."
With more than nine years of sales and account management experience, Dan Wilfand joins Jackson's from potato chip brand Spudlove, where he directed Western regional sales. Past account management within the natural food industry include roles with Bragg Live Food Products and Tasty Bite.
As Director of Natural Channel Sales, Wilfand will manage Whole Foods and Sprouts Farmers Market relationships and oversee all Natural and Specialty Retailers nationally.
Todd Tolis joins Jackson's with more than 15 years of sales and distribution expertise in the natural, mainstream, and foodservice segments, leading a broad portfolio that included grocery, club, military, travel and c-stores. He most recently served a lengthy tenure at Field Trip, where he worked his way up to Director of Sales over his eight years with the company.
In his new role as Director of Alternative Channel Sales, Tolis will manage relationships in a wide range of verticals including convenience stores, travel sector, military community, among others.
James Marino, CEO of Jackson's: 
"We're pleased to bring this team together, led by Andy, during a critical time of opportunity for Jackson's. Each has a proven track record of driving growth and awareness while ensuring we remain true to what the brand stands for – a premium, healthy oil snack company that doesn't compromise on quality and values."

"The Reamers' pursuit of making lives better through snack options started with their son Jackson and is anchored in both science and heroism at every level. We are committed to bringing world class epic flavor combinations to consumers globally using only top-quality avocado and coconut oils."