简体中文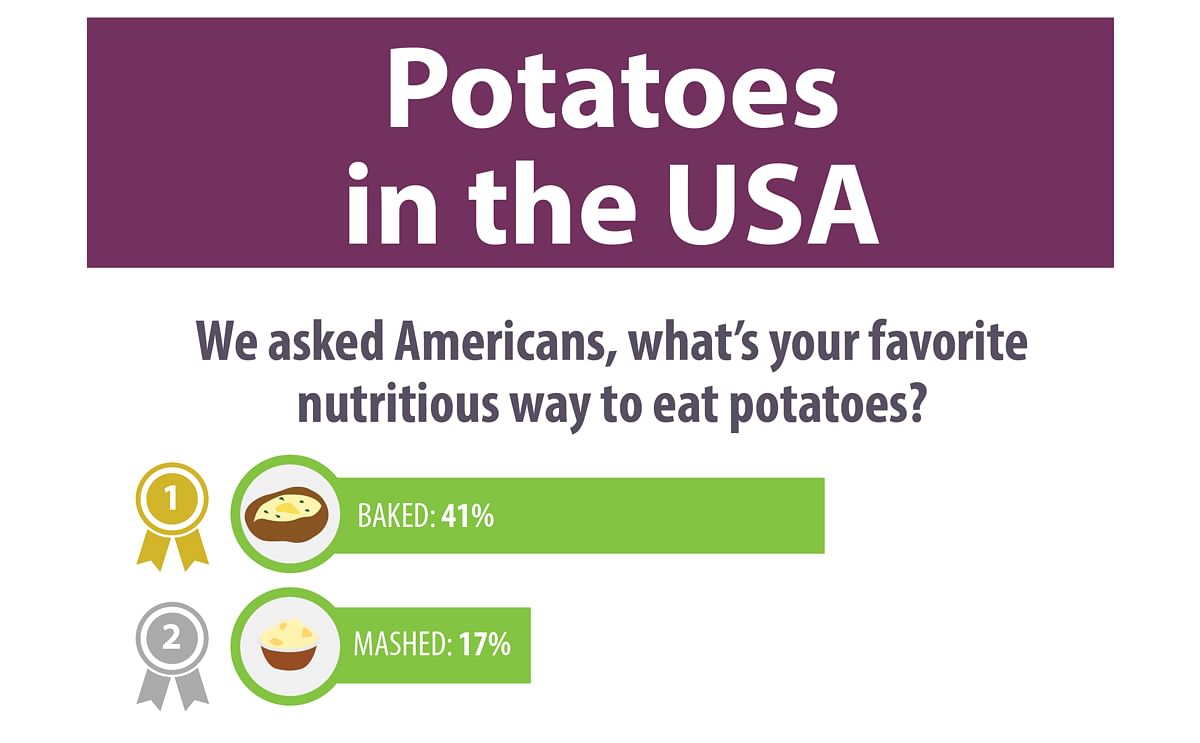 We can all agree that potatoes are America's favorite vegetable, but a recent Potatoes USA survey investigated different regions' preferred, nutritious ways to eat the mighty spud. And the results just might surprise you (we're looking at you, Farm Belt).
Bonnie Johnson, M.S., R.D., director of nutrition and industry relations, Potatoes USA: 
"As a dietitian I know the nutritional power the potato packs. I also know there are as many favorite potato dishes as there are Americans, and we loved seeing how people put the versatile potato to work in nutritious ways."
Survey Results
When Americans were asked their favorite nutritious way to eat potatoes, baked came in on top (41%), followed by mashed potatoes (17%). But take a closer look at the data, and you'll see some regional trends emerge.
New England: Move over, chowder, New England's got mashed potato power (loved by 31% of residents - the most of any region).
Deep South, Mid-Atlantic and Pacific: People by the coast love boiling and steaming potatoes the most (a favorite of 14% of people in all three regions).
Outher South: Pass the fixins, y'all! In the Outer South, it was all about toppings for 32% of respondents. Folks there know that the toppings on these Bang Bang Chili Potatoes pack quite a punch.
Freat Lakes: Great Lakes residents are no duds – they love their air fried spuds (7%).
Farm Belt: Roasted potatoes are grand in America's heartland (7%).
Mountain: Outdoor adventures are a go when fueled by a potatoes/protein/veggie combo (13% of residents love this mix, like our Sheet Pan Roasted Turkey and Herbed Potatoes).
Bonnie Johnson: 
"Potatoes are nutritious, delicious and affordable – and that's something we can all agree on."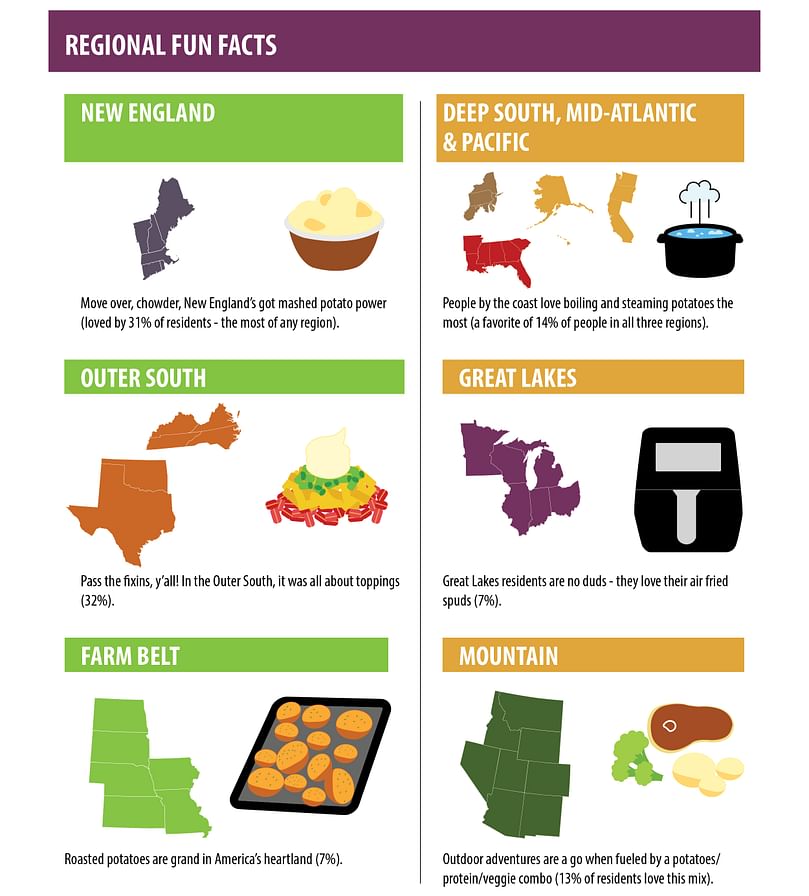 See how your region stacks up in nutritious potato preferences. Courtesy: Potatoes USA