English
Company Description
Hollanda Fair Foods is the manufacturer of Winnaz potato chips and the first commercial potato chip manufacturer in Rwanda.

In 2015 Hollanda Fair Foods - established by Pascal Murasira and Thijs Boer - opened up a factory with a capacity of 2000 kg of chips per day.

Hollanda Fair Foods intends to offer world-class potato crisps to satisfy the appetite of East African snack eaters.

Currently product is sold in Rwanda and Uganda.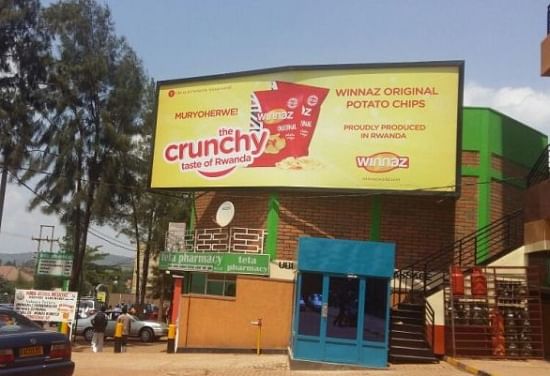 Billboard promoting Holland Fair Foods potato chips brand: Winnaz original potato chips and highlighting the fact that the chips are "locally" produced in Rwanda.
By working directly with Rwanda's potato farmers and cooperatives, the company wants to create a sustainable market for Rwandan farming communities and to increase economic opportunity.

In addition Hollanda Fair Foods ensures its Rwandan potato farmers use environmentally-friendly farming techniques.
Product Types offered by this company