English
Kids' diets improve as savoury snack makers cut out fats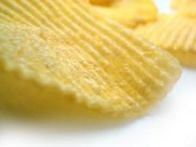 Savoury snack foods including crisps, popcorn and nuts now contribute less fat and saturated fat to the diet of the country's teens than three years ago.
An analysis of the Irish Universities Nutrition Alliance (IUNA) National Teen Food Survey 2008 showed that savoury snack foods contribute 5pc of fat and just 2pc of saturated fat to the diet of Irish teens.
The analysis, commissioned by the Snack Food Council of Ireland, showed a reduction of 3pc in the dietary intake of saturated fat from savoury snacks compared to the National Children's Food Survey of 2005 when savoury snacks contributed 6pc of fat and 5pc of saturated fat to the diet of under 18s.
Chairperson of the Snack Food Council, Nicola Wells, said that the findings were evidence of the positive initiatives taken by the industry in recent years.