English
Efforts to eradicate damaging nematodes in 27 infected Idaho potato fields progressing well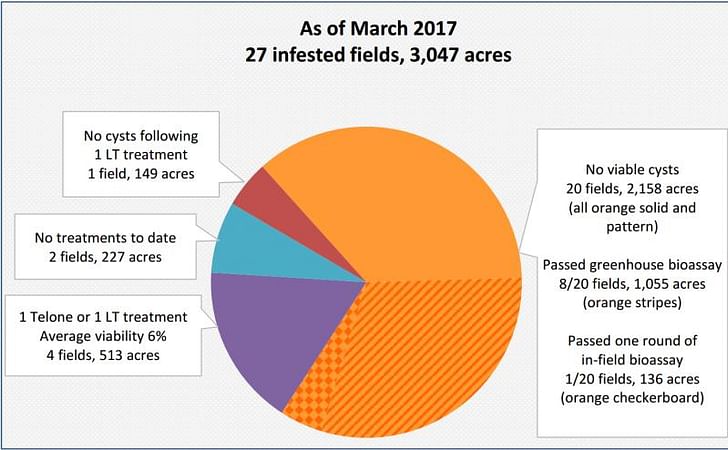 Progress is being made eradicating the microscopic potato cyst nematodes that have been threatening Idaho's $900 million potato industry the last decade, according to the latest update by USDA-APHIS.

The U.S. Department of Agriculture said viable potato cyst nematodes can no longer be detected in three additional fields. The agency on Friday released the first quarter report for 2017 on the Pale Cyst Nematode Eradication Program that said 20 of the 27 infected fields have now reached that step in a lengthy process to return to production.


(Click to access report)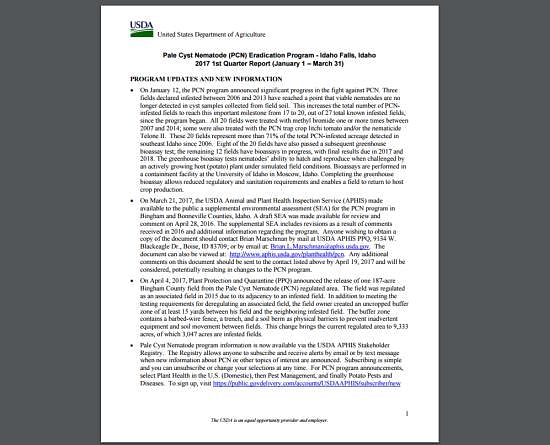 Pale Cyst Nematode (PCN) Eradication Program
Idaho Falls, Idaho 2017 1st Quarter Report (January 1 – March 31 )
About 9,300 acres are being regulated because of the pest in southeastern Idaho. Canada, Mexico, and Korea initially banned Idaho potatoes when the pests were discovered in 2006, and Japan banned all U.S. potatoes. Japan still bans Idaho potatoes.
The report said that extensive surveys have not found the pale cyst nematode, or PCN, in Idaho beyond the 27 confirmed fields.
From the report:
"The general opinion by our trading partners is that potatoes produced outside regulated areas do not pose the biological risk for introduction of PCN."
Nematodes feed on potato roots and can reduce crop production by 80 percent, but experts say they aren't harmful to humans. Idaho produces about 30 percent of the nation's potato crop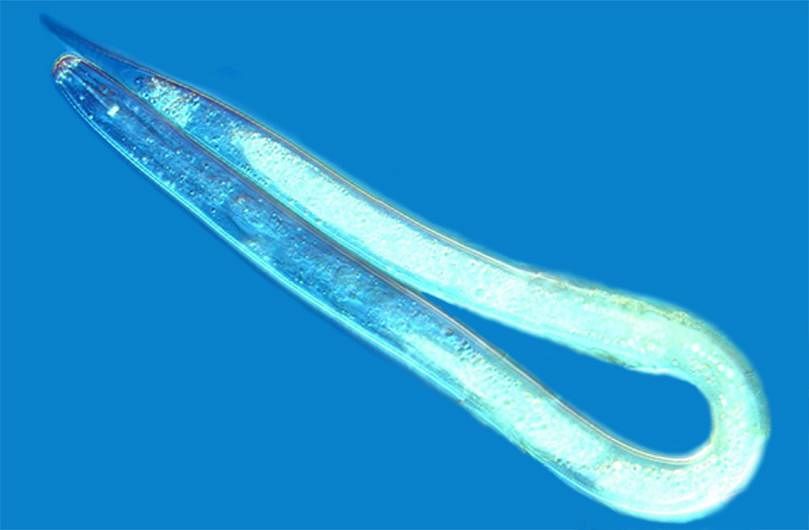 Potato Cyst Nematode
There are two related fronts involving nematodes:
A federal lawsuit filed by farmers seeking to have their fields removed from a federal quarantine continues to work its way through the court after a judge denied the government's request to dismiss the case.


Also, a supplemental environmental impact statement currently in a comment period lists as the preferred alternative for dealing with the nematodes one that doesn't use methyl bromide. The chemical treatment, which was stopped in 2014, has been highly effective at killing nematodes but concerns have been raised that it has sickened livestock.