English
Allround highlight their vegetable processing machinery at Gulfood Manufacturing in Dubai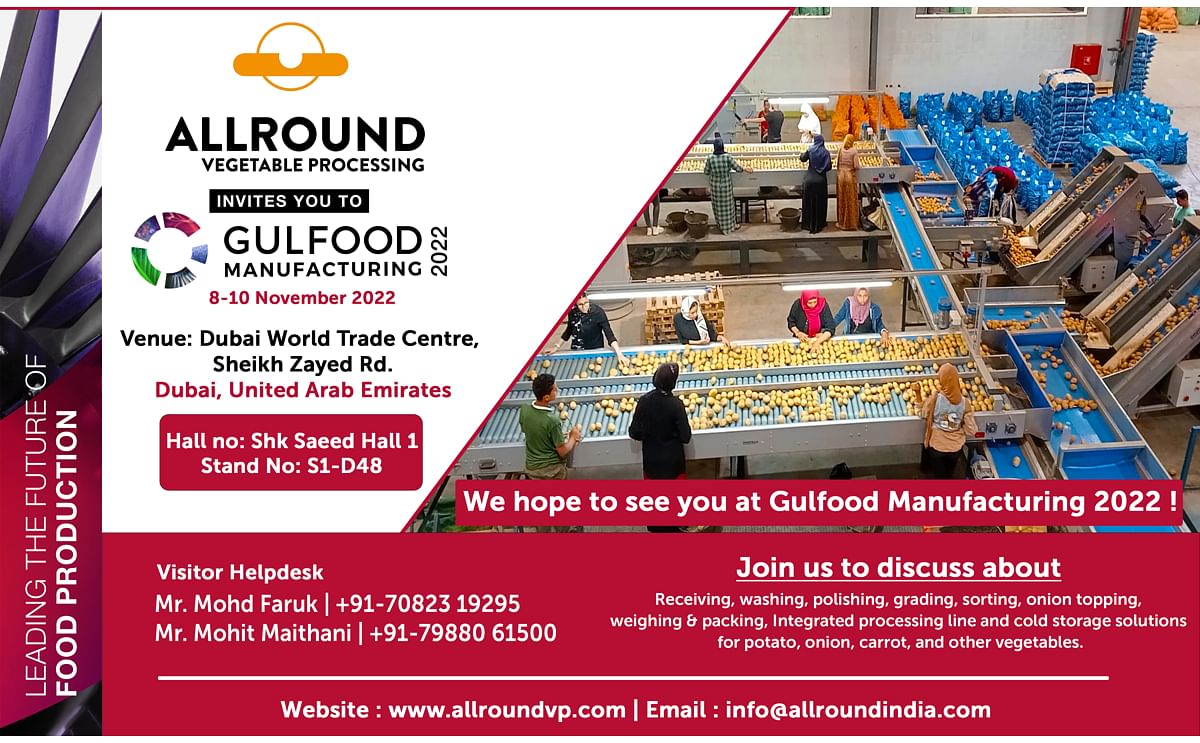 Allround (India) Vegetable Processing Machines Pvt Ltd, is a Dutch-Indian engineering company, specializing in the field of designing and manufacturing machinery and equipment for post-harvest handling and storage of potato, carrot, onion, and other vegetables.

With manufacturing facilities in Holland, India, and with a team of over 150 employees; Allround has a dealers' network and clientele in over 65 countries, ranging from different agro-climatic conditions and economic levels.

If you have any requirements of receiving, sorting, grading, automatic weighing & bagging (from 5-50 kg bags), retail packaging (from 1-5 kg bags) machines and storage solutions, they are taking part in the only annual and most influential F&B manufacturing event in the world, November 8-10, 2022 and they look forward to welcoming you at Dubai World Trade Centre, HALL: Shk Saeed Hall 1, STAND NO: S1-D48.

Gulfood Manufacturing 2022 is set to unveil the next era of food manufacturing including new ingredients and advanced technologies that will enable your business to reduce costs, grow and innovate.