English
Farmers in Jumla, Nepal find a stable income in potato farming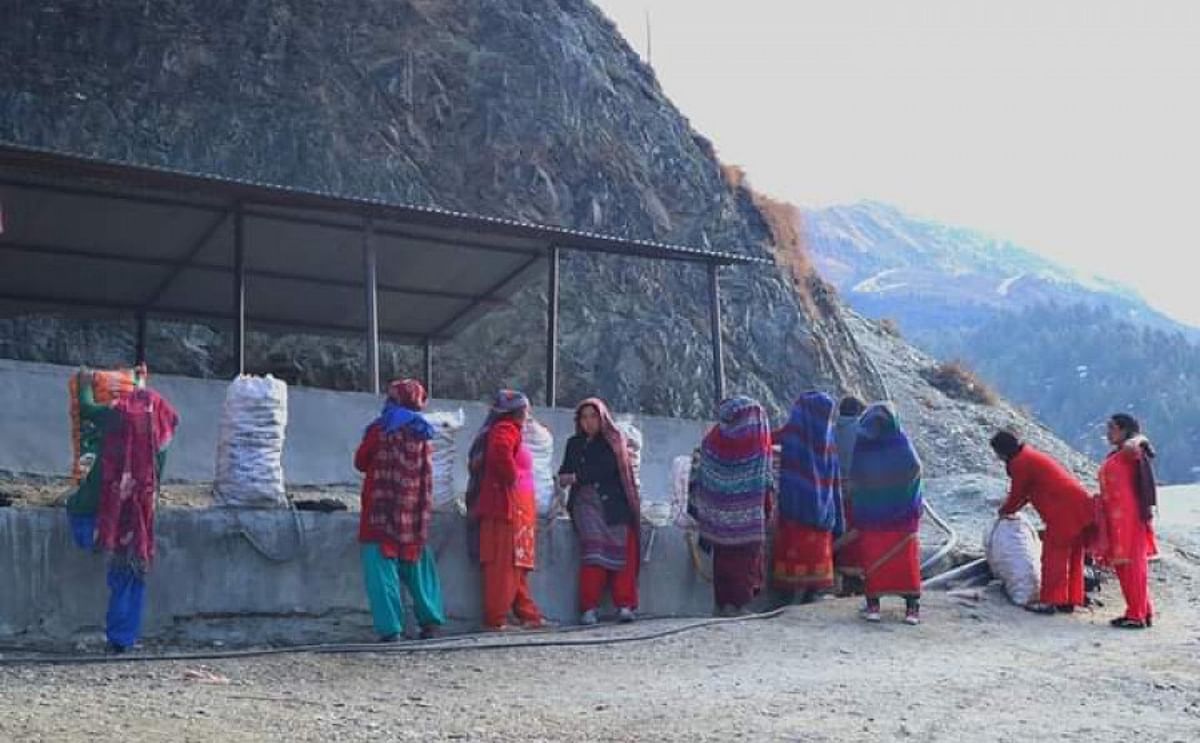 Every morning, Rupa Khadka of Patarasi Rural Municipality-6 in Jumla, Nepal heads towards Khalanga, the district headquarters, with a doko of potatoes on her back. Khadka's doko, a traditional bamboo basket, can hold 35 kilograms of potatoes at most. She sells them at NPR 30 (USD 0.23) per kg. Khadka grows potatoes in 7 ropani of land (0.36 Ha).
Rupa Khadka: 
"The annual production remains around 12 tonnes. I have been able to save NPR 20,000 at the most in a month after spending NPR 10,000 on household expenses and education of my children."
The Patarasi Rural Municipality is the district's hub for potatoes. According to the statistics of the rural municipality, around 5,758 tonnes of potatoes produced in Patarasi is sent to other parts of the country in a year.
Harikala Budha, another farmer in the area, who grew around 13 tonnes of potatoes last year, hopes the production will increase this year.
Harikala Budha: 
"The crop has been saved from untimely rain and diseases so far. The production is likely to increase."
Though the market has not been an issue for the potato farmers, the transportation would have been easier if the roads were metalled, farmers say. The potatoes used to decay in storage in the past, but they fetch a decent price these days, they added.
But commercial potato farming has brought an end to that compulsion for some individuals in recent years.
Samjhana Khadka of Patarasi-6: 
"While traders from outside the district purchase half of our potatoes, we sell the other half at Khalanga Bazaar. There has been no need for my husband to go to India for jobs as the income from potato farming has enabled us to run the family of five."
According to the District Agriculture Office, Jumla, potato is grown in 2,690 hectares of land in the district.