English
When
Continues as Scheduled
In person and online
Event Description
Every year in this week the Dutch potato breeders present their potato varieties to the potato sector at large in a series of individually organized events on these days.

On Wednesday 8, Thursday 9 and Friday 10 November 2023, the annual Potato Variety Days will take place in the Netherlands. During these days, trading and breeding companies will present their (new) potato varieties and developments to existing and new customers, both physically and online.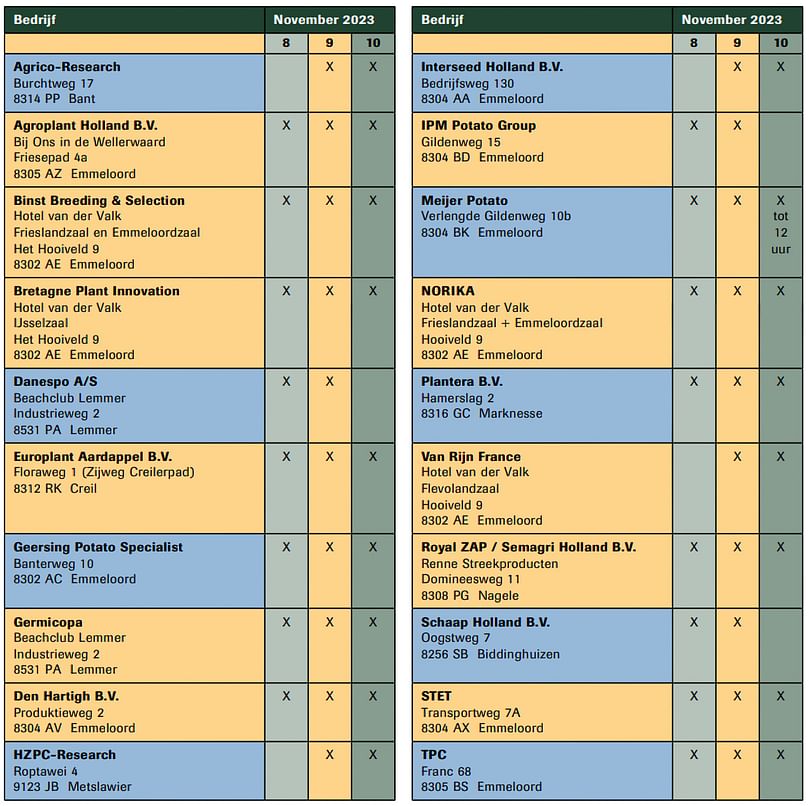 Companies in Potato Variety Days 2023
Download the Potato Variety Days 2023 e-book here!
As a very closely involved partner of the Potato Variety Days, PotatoWorld magazine has published an e-book in the run-up this year's event.
In this new, comprehensive e-book you will find The Potato Variety Days 2023 participants list, articles of various participating trading and breeding companies presenting themselves and the key aim of their current day breeding work, and several in-depth articles about potato breeding.
Download the e-book today and stay up to date about the Potato Variety Days 2023. 
Potato Variety Days 2023 E-book
Click the image to visit the e-book