English
Product Description
Newtec's hyperspectral imaging (HSI) system, Buteo, provides customers with more sorting capabilities and can be used in the packaging industry for material innovation and better quality control.

The brain of the Buteo is Newtec's Oculus hyperspectral smart camera, which currently comes in two configurations that cover the visible-near-infrared (Vis-NIR) region from 430-1000 nm and the visible-short-wave-infrared (Vis-SWIR) region from 430-1700 nm, respectively.

Newtec recently launched its new HSI system to give customers more sorting options and access to more and new data, revealing new features for a wide variety of products. These include but are not limited to investigating hidden texts in ancient books, sorting of plastic and quality control of foods.
 
(Click picture to watch video)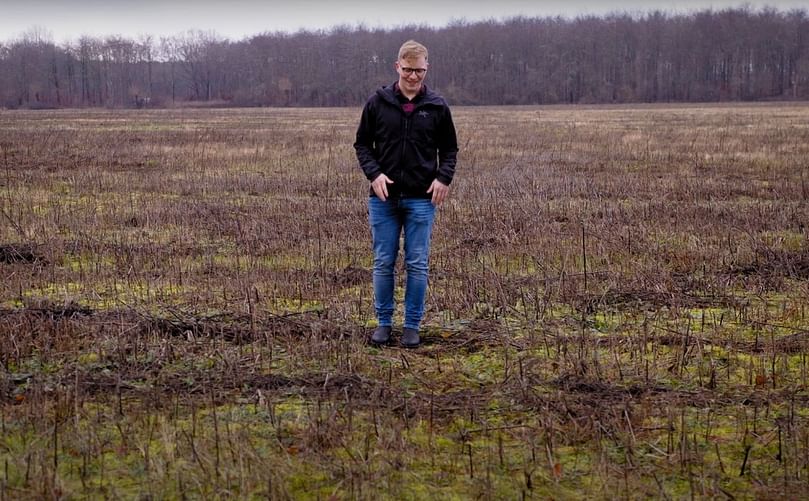 Hyperspectral Camera - Explainer from The University of Southern Denmark, SDU
There are several examples where Newtec faces the challenge of employing the capabilities of the new HSI system to boost product possibilities and improve sorting options for the food, plastic and packaging industries.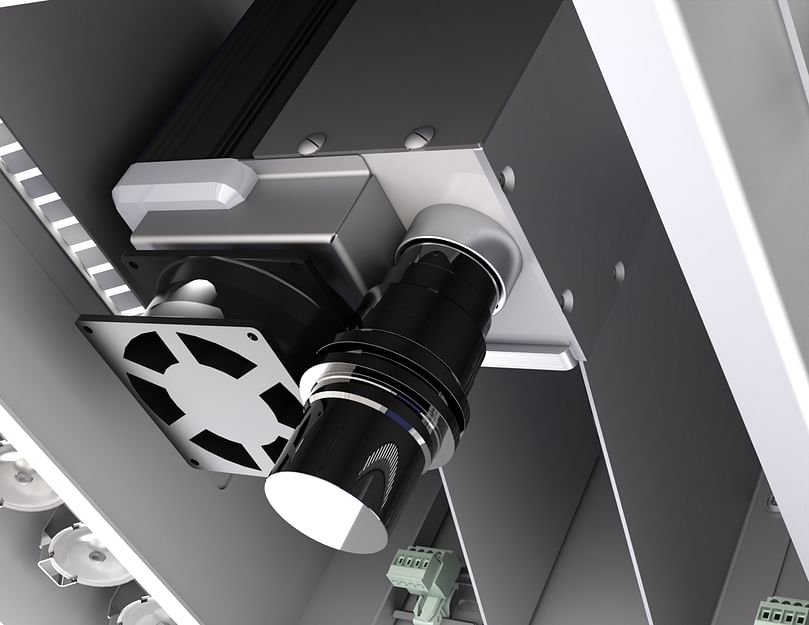 Newtec's hyperspectral smart camera, Oculus. For live chemical monitoring or object detection.
It divides the light into colours so that the information is more accessible and better managed. With the company's HSI camera, customers are better able to detect hidden product features that can impact value and quality, as well as health and safety concerns.
An example of this would be detecting potato blackhearts, which are internal defects causing the potatoes to develop a black interior, making them unfit for consumption. With the HSI cameras developed by Newtec it is possible to distinguish potatoes infected with this disease. This technique is non-destructive, which makes it easier to implement thorough quality control in the sorting process and reduces waste.
It is interesting to think of the possible advancements in food and material inspection technologies when Newtec's non-invasive sorting solution is applied to other products such as packaging materials and food.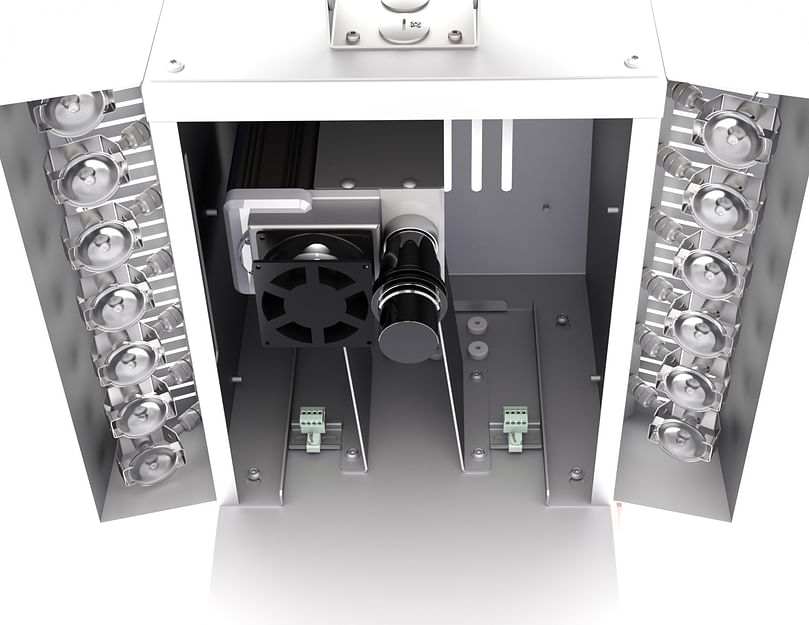 Newtec's hyperspectral smart camera, Oculus. Looking into the camera section of the Newtec Buteo.
For the packaging sector, specifically, this technology can have a huge impact on both sustainability practices and better quality control for the kinds of materials used in the packaging industry. Product safety and sustainability are at the core of Newtec's values, and the capabilities of HSI certainly reflect this.

Features
All-in-one system
Two configurations

Oculus Vis-NIR
Oculus Vis-SWIR

Instant visualisation and processing of data
Sub millimeter resolution size 0.17 mm x 0.25 mm
Up to 300 mm wide scanning area
Focused broadband halogen illumination
Newtec's hyperspectral imaging system can be used for various applications:
Sorting of plastics, e.g., sorting polyethylene from polypropylene
Quality control of foods
Sorting of textiles
Cultural heritage, pigment identification, and analysis in e.g. paintings
Investigating hidden texts in ancient books
Newtec HSI System Buteo Brochure
(Click to download the brochure| PDF)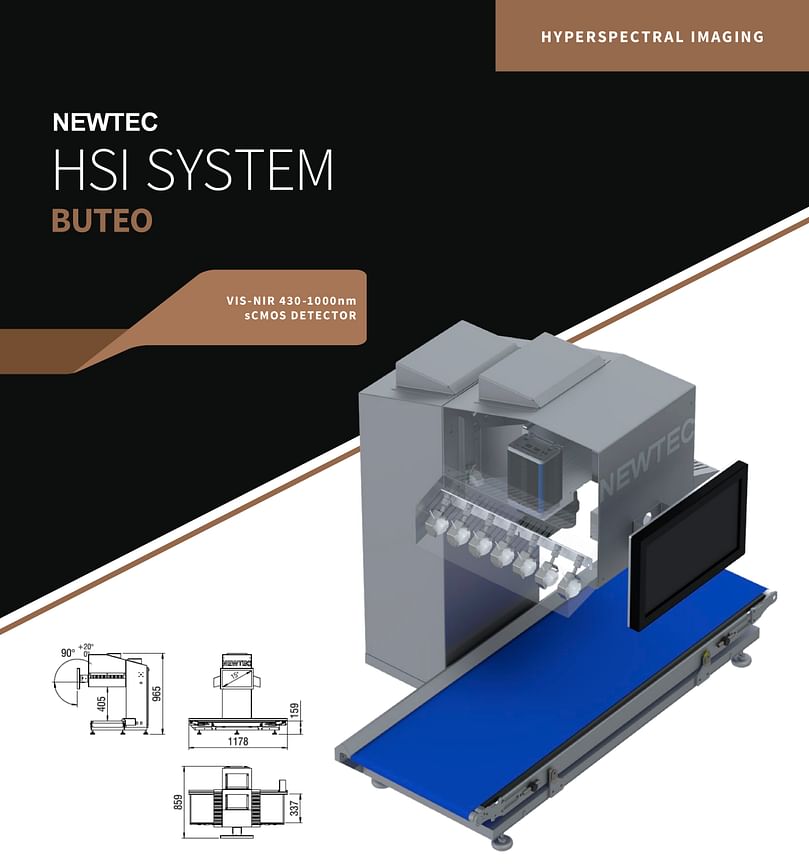 News related to this product
Products offered by the same supplier(s)