English
Vanmark Automatic Rock Remover
Vanmark Automatic Rock Remover
Product Description
The Automatic Rock Remover integrates with our Hydrolift Destoner or Flume systems to effectively remove rocks and non-floating debris from the product line – minimizing equipment damage. Its rotating scoop wheel picks up non-floating debris from the transferring line and carries it to a discharge point.
Its simple yet effective stainless steel design ensures minimal maintenance and quick cleaning.


Integrates seamlessly with Vanmark's Hydrolift Destoner or Flume systems


Removes non-floating debris and rocks with an innovative rotating scoop wheel that carries debris to the discharge point


Constant speed gear motor and self-resetting torque limiter for drive protection and safety.


Simple, sanitary design with external-mounted bearings allows for quick and thorough cleaning and maintenance
News related to this product
Products offered by the same supplier(s)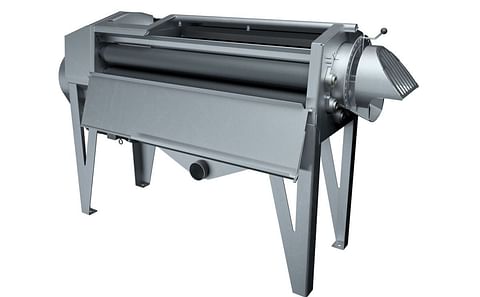 Peeler-Scrubber-Washer 1820 line
Vanmark Peeler/Scrubber/Washer – 1820: Continuous Washing & Peeling in One Efficient, Flexible Machine for lower capacities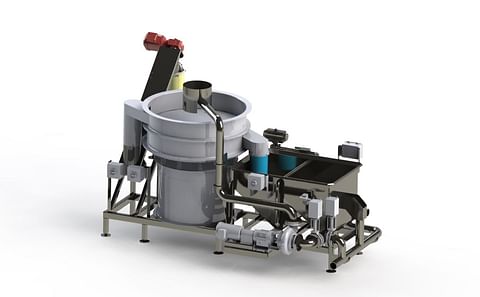 Water Reclamation System
The Water Reclamation System recirculates process water from Vanmark's Peeler/Scrubber/Washers – reducing water usage up to 90%.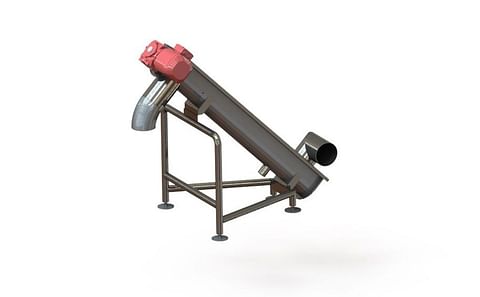 Waste Separating Auger
The Waste Separating Auger filters solid waste out of Peeler/Scrubber/Washer process water– reducing waste to the drain system and resulting water treatment costs.