简体中文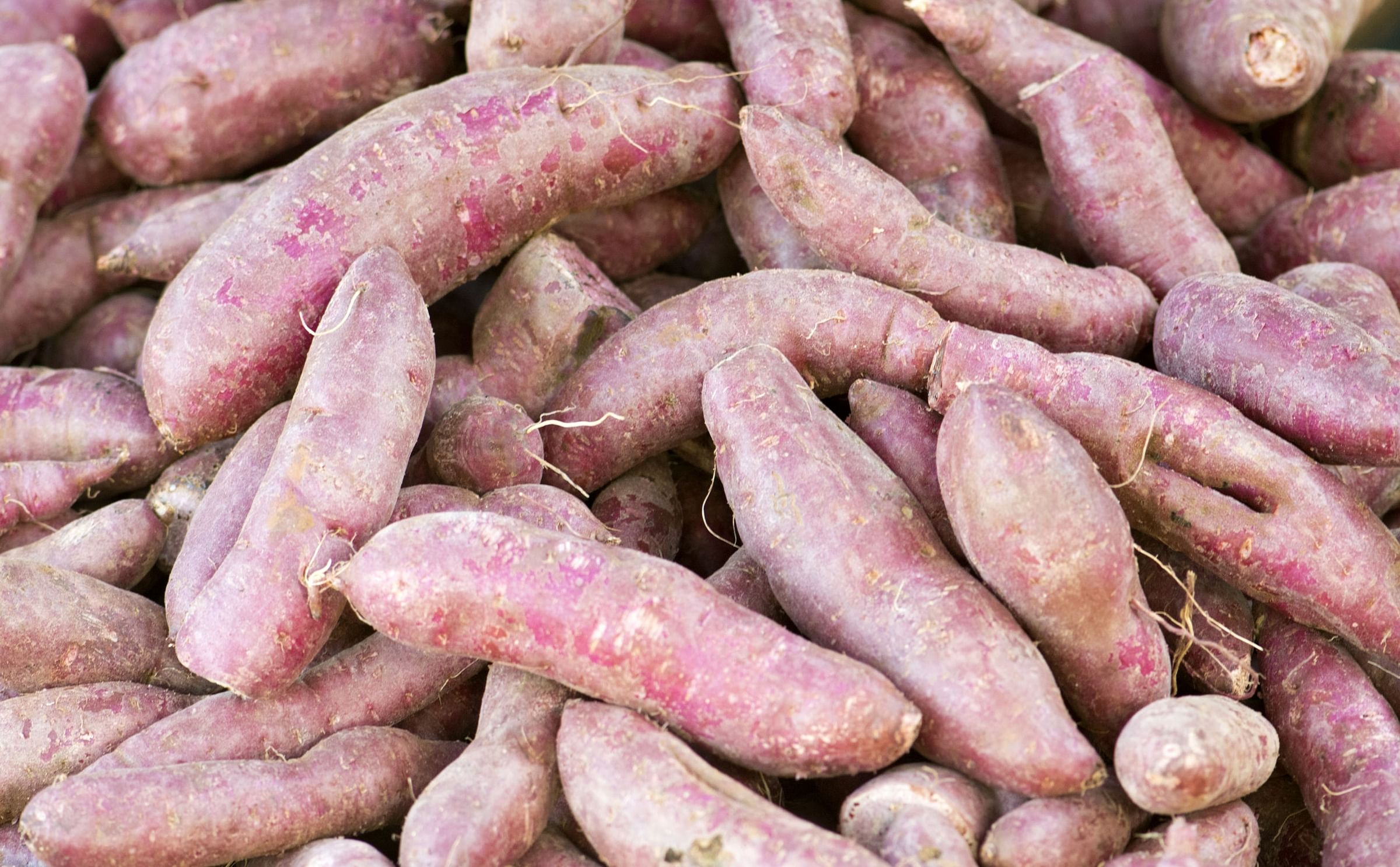 Egypt continues to hold the position of the second biggest supplier of sweet potatoes to the Dutch market, as reported by EastFruit. In addition, unlike many other supplying countries, Egypt has been increasing its sweet potato exports to the Netherlands year after year.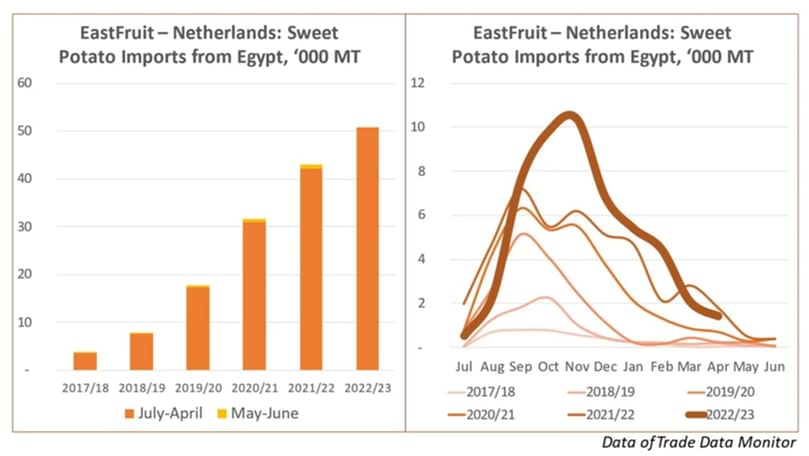 Graphical Representation of Sweet Potato Imports from Egypt
In the previous MY 2021/22 Egypt exported 42,000 tonnes of sweet potatoes to the Netherlands, while exports in the first nine months of the current MY reached 51,000 tonnes. Considering that exports in May-June are usually rather low, the final result will not change cardinally over two remaining months.
Thus, in the past six marketing years, Egypt has managed to increase its sweet potato exports to the Netherlands at least 14 times! It is also worth noting that Egyptian exports were record high in the period from September 2022 to February 2023, despite starting the season with relatively low volumes.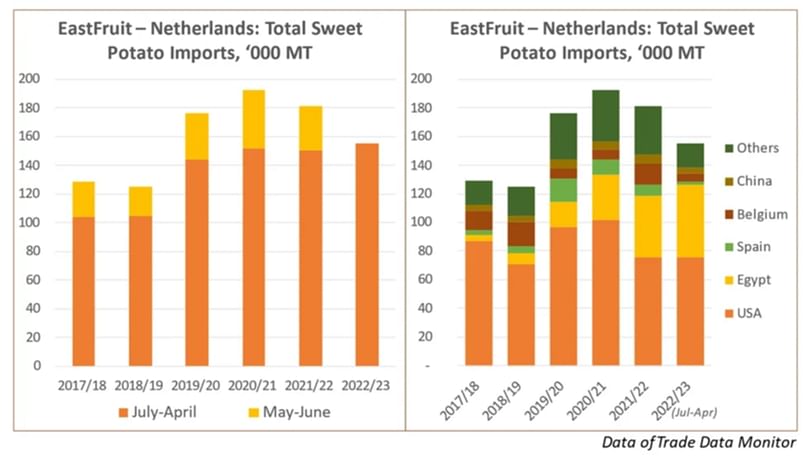 Graphical Representation of Total Sweet Potato Imports from Egypt
The Netherlands is the biggest importer of sweet potatoes in the world, with imports varying between 180,000 tonnes and 190,000 tonnes annually. As regards the current marketing year, the Netherlands imported more than 155,000 tonnes of sweet potatoes during its first 10 months, the highest result over the past six seasons.
Egypt is almost the only big supplier, which has been annually increasing its presence in the Dutch market. The USA, leading exporter to the Netherlands, reduced its sweet potato exports by 13% to 76,000 tonnes in the past five marketing years. Other countries' exports are growing, but their volumes are still insignificant compared to Egypt or the USA.
Similar trends are observed also in the sweet potato market in other European countries. In the UK, Egypt is also successfully ousting sweet potatoes from the USA and actively strengthening its own position.
In recent times, such trends are supported by the devaluation of the Egyptian pound and drought in Europe, which has negatively affected local production. However, such a rapid increase in exports is not linked to the devaluation or drought only, but to substantive work on quality improvement recently done by Egyptian suppliers.
The key exports markets for Egyptian sweet potatoes are the EU (the Netherlands, France, Italy etc.), the Middle East (Saudi Arabia, the UAE, Jordan etc.), the UK, Norway and several other countries.