English
GeJo Grading Services B.V.
GeJo Grading Services B.V.
Company Description
GeJo Grading is an electronic grading systems manufacturer based out of the Netherlands.

GeJo has been active in the application of precision farming with a focus on value added and applicability.

GeJo specializes in working with products of nature and therefore knows that each batch can be different every year. This makes their job varied.

Through good recording and analyzing, the differences in crops can be visualized, which leads to the customization of the processes involved in yileding crops.

With a group of practical innovative growers, GeJo continuously analyses processes and researches new technology.
 
Product Types offered by this company
Products Offered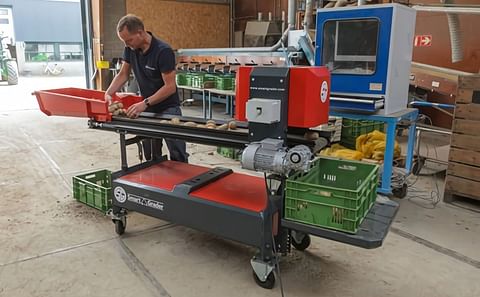 Gejo Grading Smart Grader Reader
Smart Grader Reader: extremely fast and accurate sampling!  The Smart Grader READER is a compact, optical reader that analyzes potato or onion samples.
Agent for the following companies