English
Company Description
Nestlé is the world's foremost Nutrition, Health and Wellness company.

Nestlé has sold most (all?) of its potato processing manufacturing facilities, but continues to offer dehydrated potato products (instant mashed potato) in the retail market in many countries around the world, branded Maggi.
Product Types offered by this company
Subsidiaries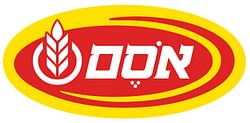 Osem Investments Ltd.
Osem Investments Ltd. is one of the largest food manufacturers and distributors in Israel. The group is owned (100%) by Nestlé S.A. of Switzerland. Before it was acquired by Nestlé, the company was publicly traded and listed on the Tel Aviv Stock Exchange. It was a constituent of the TA-25 Index.