English
KMC sells its Vietnamese tapioca starch factory to Nailun Group

Danish Starch manufacturer KMC announces on their website that they have sold their tapioca starch factory in Vietnam to the Chinese Inner Mongolia Nailun Group Co. Ltd..

The divesture this summer is part of KMC's continuously increasing focus on potato starch and potato ingredients.

KMC wants their customers to know that they still will be able to provide tapioca starch for those interested.

Source: KMC
Related Companies

Inner Mongolia Nailun Agricultural Science and Technology Co., LTD
Inner Mongolia Nailun Agricultural Science and Technology Co., LTD is a  manufacturer of potato starch and modified potato starch operating in China. The company has an annual production capacity of 100,000 tons potato starch and 20,000 tons modified starch.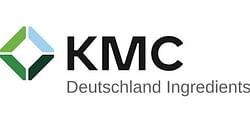 KMC (Kartoffelmelcentralen)
KMC started as a producer of potato starch and potato flakes, located in Denmark. KMC has subsequently made regular additions to its range of products, and they now supply special ingredients to customers all over the world – primarily in the food sector but also in the manufacturing industry.