English
In cooperation with the 'Wageningen UR – Food &Biobased Research', OptiServe BV has developed a new-generation-sorting-machine for optical sorting of French fries. Optiserve's patented way of optical sorting will be displayed at the Interpom | Primeurs.

The trade fair INTERPOM | PRIMEURS (November 25-27 , Kortrijk, Belgium) is the most complete contact and information forum for the potato, fruit &vegetable sector, from growers to processors.

OptiServe BV demonstates two products:
Optiserve's new generation sorting machine
In cooperation with the 'Wageningen UR – Food &Biobased Research', OptiServe BV has developed a new-generation-sorting-machine for optical sorting on French fries. This patented, sustainable and innovative way of optical sorting is presented in de TOP 10 of innovative ideas of the Dutch Ministry of Economic Affairs, Agriculture and Innovation.
Optiserve developed the sorter based on the following objectives:
creating difference to let companies distinguish themselves in quality with improved techniques and more classification possibilities
a big effectiveness improvement in the good-bad-rate
a big reduction in sound and energy
"In order to offer a very good sorting and to have lots of grading norms, there is a need of a basic system that is able to analyze every object. The detection system scans all passing French fries and knows the exact mass of each separate object. The possibilities with sorting by product analysis have been maximized. The information from every single object, makes an inline sorting on length or in length-width-ratio possible.
Example 1: too small French fries can be sorted
Example 2: it is possible to reject a small defect on a small object, but at the same time is able to approve a large object with the same defect dimension.
So: your company is able to distinguish itself because of the endless classifications, but at the same time has the availability to look after yield".
Next to its new way of detection, Optiserve presents a new, reliable way of rejection. During the rejection of an object, the computer knows about its size, its belt position and 'how' the object is positioned. At that moment the intelligent computer system decides how the object is going to be rejected. This is the basic principle of a more accurate way of sorting. By doing so, the other surrounding objects have the fewest chance to be blown out as well. Optimum yield!
The system knows how to reject the object, how many compressed air to use and how long. This technique has an efficient use of air and a big reduction on energy costs, which is also good for a better environment. Not only OptiServe takes care of a reduction of air pressure and sound, but also has the ability to provide clean, dry and hygienic compressed air.
In addition to the innovation in the detection and rejection systems, OptiServe introduces another innovation: the possibility to sort french fries on composition with very high speed. This is an add on to the basic system. With its NIR-camera Optiserve claims to detect:
starch
dry matter content
fat (is a growing concern for the main cause of overweight)
reducing sugars (related to colour, but also to acrylamide),
but also potato diseases and toxin content, like for example:
glyco-alkaloids is being observed before green discoloration
suberisation (cork)
wet rot
Optiserve Glide
All processing companies of French fries have to deal with product waste in their processing lines. OptiServe has developed a cutting system that makes it possible to reduce this waste. This machines name is Glide and guarantees an extremely high efficiency!
Unique in the market by:
no water consumption
adjustable cut from 10 to 25 mm
straight cut for optimum result and quality
only developed for fries
full construction of stainless steel
available with integrated sorting conveyor with removable sorting deck
frequency controlled variable speed
cutting process is entirely separated from the driving area
ceramic blasted and therefore easily to maintain with with high-pressure cleaning
minimum of pollution by little use of angles and seam joints in construction
easy and cheap mechanical maintenance
Working principle:
The OptiServe optical sorting machine rejects defect French fries. These defects are being transported to the side of the machine compartment. From there the defect products go up to Glide by another elevation transport belt.
The French fries enter the cutting system into the rotating drum of the cutting system. That drum moves up, so all the fries position themselves in length into the several grooves. Ultimately every object ends up straight on the bottom of each groove, into the cutting area without any use of water. These cutting areas are all passing the adjustable knife. Here is where the French fries are cut straight. The length of this cut is adjustable between 10 and 25 mm.
Glide takes care of an optimum result and a perfect quality, so defect fries will not circulate within your sorting application.
All cut products fall out of the cutting device on a sorting conveyor. The deck on this conveyor contains adjustable holes. This is where the defect tops and too small pieces are falling down and get to be separated from the good product.
Glide can be positioned in a way that the good products move directly on the sliver remover or on the infeed shaker of the OptiServe optical sorting machine. At that moment the good products are ready to be scanned again for another optical detection. Defect tops and too small pieces fall down into the holes of the sorting deck and move to a waste container. It is possible to collect this waste into the same container used for the waste from the sliver remover.
According to Optiserve, the Glide guarantees an efficiency improvement, so return on investment is very high! OptiServe offers to tell you within how many days Glide is to be earned back in your process! 
You can find Optiserve on the Interpom |Primeurs in booth 1135.
Related Companies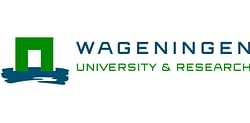 Wageningen UR
'To explore the potential of nature to improve the quality of life' is the mission of Wageningen UR. A staff of 6,500 and 10,000 students from over 100 countries work everywhere around the world in the domain of healthy food and living environment for governments and the business community-at-large.