English
Warm Up Winter with Pop Secret Kernel Packs and Two New Flavors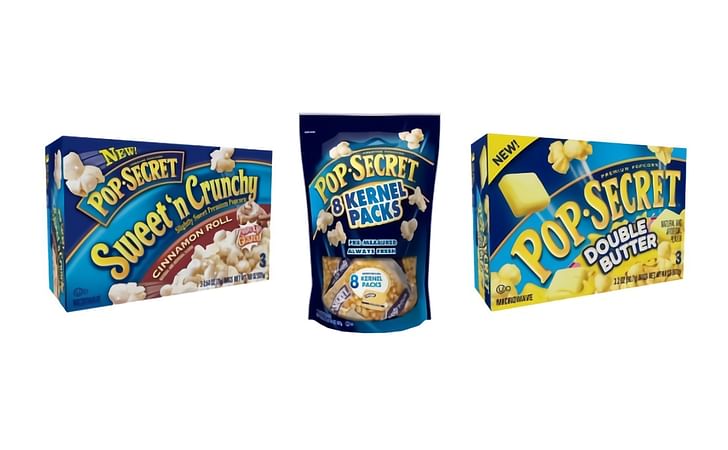 For 30 years, Pop Secret has been an integral part of family movie nights and snack time by offering great tasting, flavorful popcorn. Starting this winter, fans can enjoy Pop Secret in three new ways – with handy new single serve Kernel Packs for the stovetop and two new microwave popcorn flavors – Double Butter and Sweet 'n Crunchy Cinnamon Roll.

Pop Secret Kernel Packs take the guess work out of making fresh, stovetop popcorn. Each bag of Kernel Packs contains eight individual pouches of Pop Secret's Jumbo Kernels – no more stale kernels and no more measuring! Butter lovers have met their match with the new microwave popcorn flavor – Double Butter. This popcorn is packed with butter flavor. The newest addition to the Sweet 'n Crunchy line is Cinnamon Roll. As this popcorn pops, it is coated with an irresistibly sweet and cinnamony glaze; it smells like a batch of freshly baked cinnamon rolls each time a bag is popped.

The Kernel Packs, Double Butter and Sweet 'n Crunchy Cinnamon Roll are available now nation-wide at major supermarkets, retailers, or online.