English
Opportunities for potato farming in Nigeria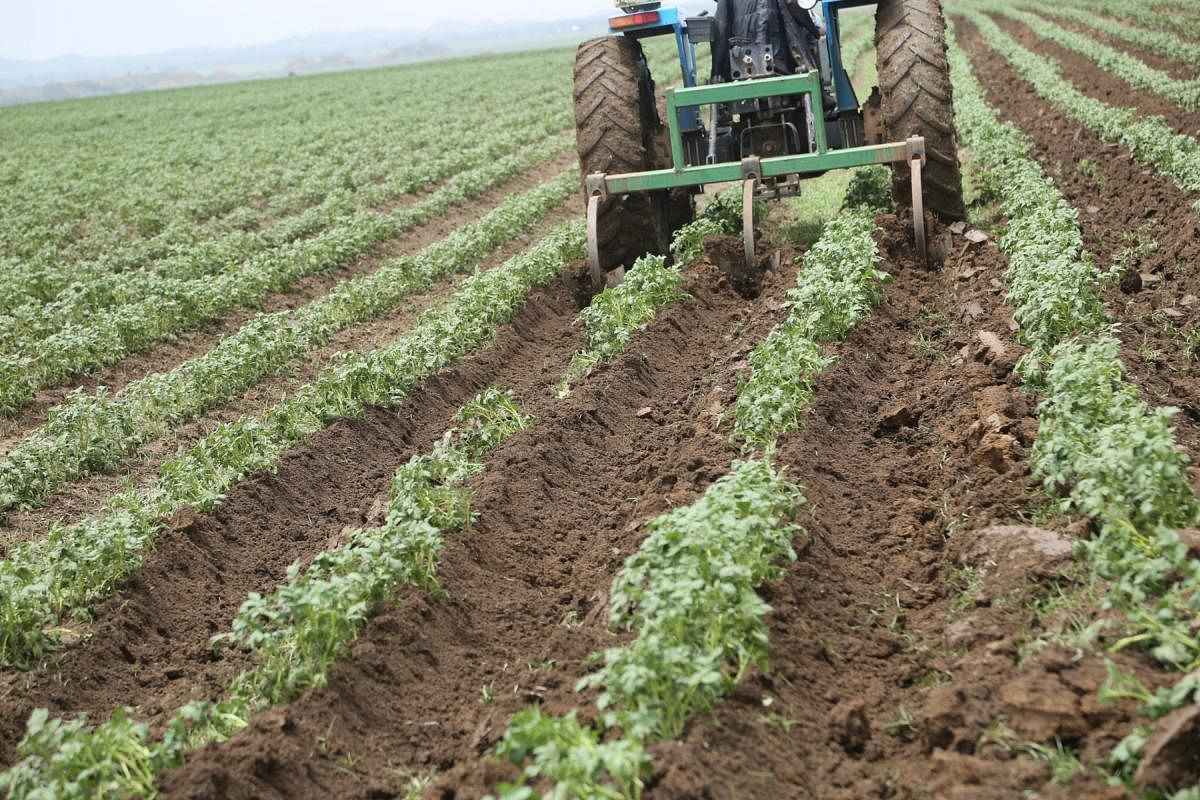 The Challenge
Potato farming in Nigeria has the potential to generate billions of Naira (millions of USD) annually. A baseline survey in 2012 revealed that Nigeria produces about 1.5 million tons of potato per year and has a per capita consumption of about 7kg per year.
However, many farmers struggle to sell to formal commercial buyers, mainly due to poor product quality (low yields because of lack of appropriate seeds and poor agricultural practices) and lack of organization.
These challenges have hampered the growth of the sector and led to increased importation of crops that could be grown locally and could generate income contributing to economic diversification.
Our Approach
The "Deepening Economic Development for Peace and Stability in Plateau State, Project" had been commissioned by the European Union through its Instrument contributing to Stability and Peace and had been implemented by the GIZ-SEDIN programme.
The project supported processes that address the above mentioned issues directly.
Collaborations with international companies have been facilitated to enhance new possibilities and market opportunities for stakeholders to achieve more income and add value to their production.
The systematic approaches adopted to achieve the above objective are to improve quality of potatoes grown on the Plateau through the introduction of new potato varieties, training of farmers and building storage facilities to reduce post-harvest-losses. Further, the project supported the self-organization of farmers through facilitating group formation and formal registration and organizing with Shoprite Nigeria to foster the business relationship.
The Benefits
Farmers have set up the Solanum Potatoes and Vegetable Producers & Marketers Association, currently comprising of about 1,000 members in 9 LGAs of the state.
In December 2015, the Potato Association was successfully registered as a company with the Corporate Affairs Commission. This enabled farmers to enter into formal supply relationships with Shoprite. The farmer groups benefit from this new business linkage by receiving additional revenue of about 65million Naira per annum.
Large scale retailers like Shoprite (the largest supermarket in Nigeria) do not need to spend foreign currency on importing potatoes from UK or South Africa. Shoprite intends to buy 100% locally produced potatoes from Nigerian farmers in the medium term.
Success factors
Developing a sustainable market opportunity for all stakeholders is dependent on proper coordination within the farmers association across Plateau state. Transparent coordination will determine who supplies, when, how much etc.
Another critical factor is trust. Farmers need to be reassured by the State on financial accuracy, balance and fairness during negotiations and coordination of orders.
Local potato varieties are not meeting the quality requirements of Shoprite. Newly introduced varieties are still scarce and importation is cumbersome. Variety trials have already enhanced access to new blight-resistant seeds and increased varietal diversity.
However, much larger quantities are needed to ensure a broader, healthier seed base which would lead to increased availability of improved varieties that have an immediate market demand.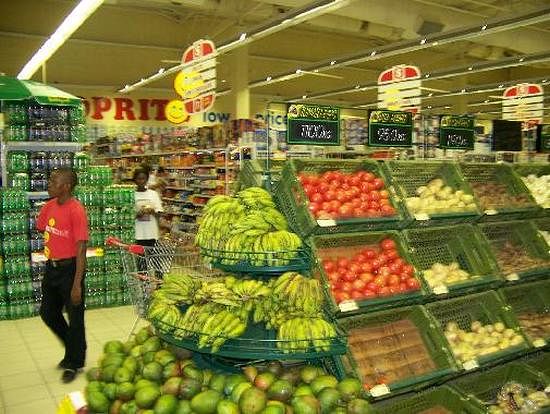 The Produce section of a Shoprite supermarket in Nigeria
Supplying Shoprite with potatoes: How it Works
Following the introduction of new seed potatoes, improved farming processes and organizational development of the farmers association, farmers have established a favourable business relationship with Shoprite. Deliveries of fresh potato products are made weekly to Abuja.
Based on the quantities required by Shoprite, the State Chapter of the association inquires among member groups, which of them have the adequate quantity of potatoes ready for delivery.
Member groups then prepare the potatoes. The association organizes a transporter for delivery and one member accompanies the delivery to Apo Shoprite, Abuja. The delivery truck leaves at night to arrive in Abuja early the next morning.
Shoprite receives the delivery, weighs it and issues a delivery receipt. The association hands out an invoice to Shoprite and one week later the payment arrives into the association's account. The association transfers the payment to the supplying farmers, withholding 50 Naira per kg for transport.