English
New production site for Mydibel for the production of chilled french fries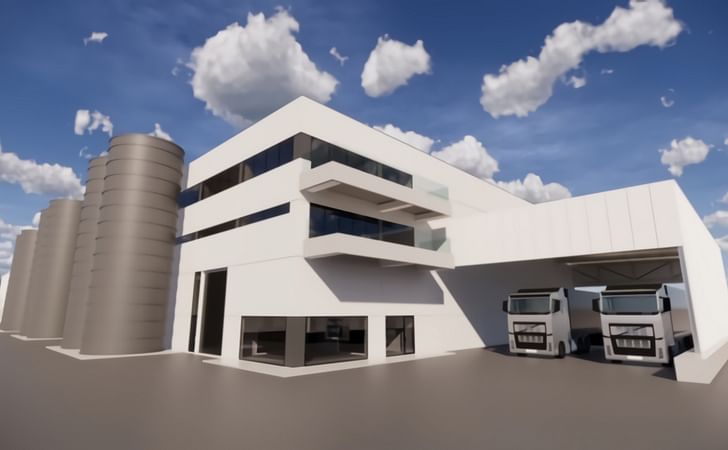 The Service Public de Wallonie has granted a building permit for 'Mydibel Fresh', a new plant in Mouscron for the production of chilled french fries.

The construction of Mydibel Fresh is part of the company's strategy of sustainable development.

The new plant will be ready by the autumn of 2020 and will create 70 full-time jobs.

Mydibel Fresh

On July 2nd, after consultation with the City of Mouscron, the SPW gave the green light for the construction of Mydibel Fresh. This new plant will be operational as from the autumn of 2020 and will produce chilled pre-fried fries.

The new project will be located next to Gramybel, the plant producing potato granules and flakes, on the site Anne Franck street in Mouscron.

Mydibel has chosen to realize this project in partnership with the Société Régionale d'Investissement de Wallonie. This investment will enable Mydibel to better meet the requirements of its present and future customers while continuing to offer them high-quality products and excellent services.

Marc Van Herreweghe, the CEO of Mydibel:
 
"In this rapidly evolving sector, Mydibel has to meet the demands of its customers and their markets. The company has a family charter defining that it has to continue investing in the local economy."
Sustainable growth

Indeed, for the construction of the new building, Mydibel will work as much as possible with local and regional subcontractors and contractors, thus generating a maximal local added value.

The new plant will create 70 full-time jobs. The recruitment and training of the new blue and white-collar workers will be one of the priorities in the coming months.

Mydibel continues its development with a philosophy of sustainable entrepreneurship in a circular economy. Again, the choice for a decrease of the ecological footprint is clear: a production process with respect for our environment, shared services and sustainable cultivation of potatoes.

At Mydibel, nothing is lost. The bypass streams of production are processed in order to generate 90% of the energy needs. The digestate resulting from the transformation of potato waste into gas is then being transformed into an organic fertilizer, called Myfert, which the farmers use on their potato fields.

In addition, a close collaboration was set up between neighbours and management by creating a working group. This in order to respond to the reactions and concerns of the neighbours.