English
Key Technology Appoints John Dykstra as Director of Service Operations – Americas and Asia Pacific
Key Technology, a member of the Duravant family of operating companies, announces the appointment of John Dykstra as Director of Service Operations for North America, South America, and the Asia-Pacific region.

Dykstra is responsible for overseeing Duravant's SupportPro aftermarket services at Key to help customers operate and maintain their digital sorters, specialized conveyors, and other processing equipment at peak performance.

SupportPro provides installation and start-up services, training, preventative maintenance, and 24/7 emergency assistance as well as remote monitoring, protection plans, upgrades, parts, and more.

Hans Van der Aa, President of SupportPro at Duravant:
"When food processors buy from Key, they're getting more than state-of-the-art equipment – they get world-class service and complete lifecycle support."

"SupportPro is Duravant's global service organization, which serves customers across all our brands including Key. Our worldwide network enables us to provide around the clock help, with local offices that quickly ship OEM parts and deploy nearby field service technicians with the right expertise to customers in need."
Dykstra brings ten years of leadership experience managing high-performance service and sales teams. Most recently, he was Manager of Global Parts Business Development, Power Systems at Kohler Company.
Prior to that, he was Senior Aftermarket Support Manager at Oshkosh Corporation – Pierce Manufacturing. Dykstra holds a Master's degree in organizational leadership and quality from Marian University and an MBA from St. Norbert College.

John Dykstra:
"Key's customers receive exceptional aftermarket support, and we see opportunities to add even more value, such as offering new upgrade and retrofit packages, further enhancing our remote monitoring services, and deploying more customer training courses."

"We believe aftermarket services should proactively work to improve customers' operations."

"The sky is the limit in terms of where we can take SupportPro, and I am excited to be a part of it."
Carson Brennan, President of Key Technology – Americas & APAC:
"John is the ideal person to lead our SupportPro efforts. He has a lot of experience managing and growing successful aftermarket organizations."

"High-quality service differentiates Key from other suppliers, and John's dedication to continuous improvement and to forging strong relationships will help us identify new ways we can serve customers."
Related Companies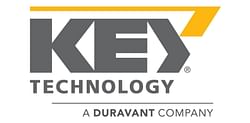 Key Technology
Key's potato processing equipment includes optical inspection systems, laser sorters, sizing, grading, and packaging conveyors, and revolutionary Automatic Defect Removal (ADR®) systems. Our extensive line of technology helps operations worldwide meet quality, safety, and capacity demands every day.